On the evening of Thursday, March 29, Ashley Rabon and her husband Matt were at their house in Lexington, South Carolina. Their three children, all under the age of five, were playing in the house; one of the children was playing with Ashley's phone when Matt noticed a text message come in from a number he didn't recognize.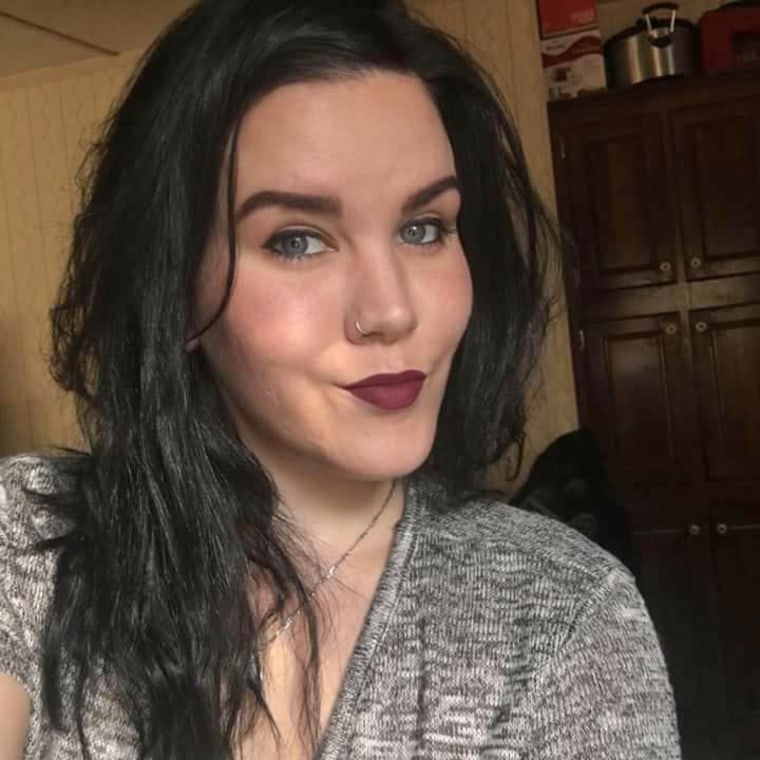 "I clicked on the message and it was very plain that [Ashley] has been cheating on me," Matt told Dateline. "I confronted her about it and she said she hadn't been cheating."
Rodman Davis told Dateline on Monday that he was the man Ashley had been texting that Thursday night. He said he and Ashley "worked online together" and also "were close friends." According to Rodman, he and Ashley had been romantically involved "for a minute."
"We took things slow for a while, but the more we talked, the more we connected," he said.
Ashley's husband Matt, who works the overnight shift, says that after finding the messages on his wife's phone and confronting her about it, he left for work. He told Dateline he couldn't stop thinking about the situation with his wife, so he called work to tell them he wasn't coming in. He turned around and drove home.
He says the couple talked into the early morning hours of Friday, March 30 and, Matt says, Ashley did confess to cheating on him.
"We argued. I was angry. She was angry," Matt says. "It was all verbal. It was nothing ever physical."
Later that day, Matt says he took the children to a friend's house to dye Easter eggs. He says he left without saying anything to Ashley, as there was still tension from their fight earlier in the day.
Ashley's sister Britni Martin, who lives four hours away in Woodbine, Georgia, told Dateline that a couple of hours later -- at 6:18 p.m. -- she spoke with Ashley on the phone.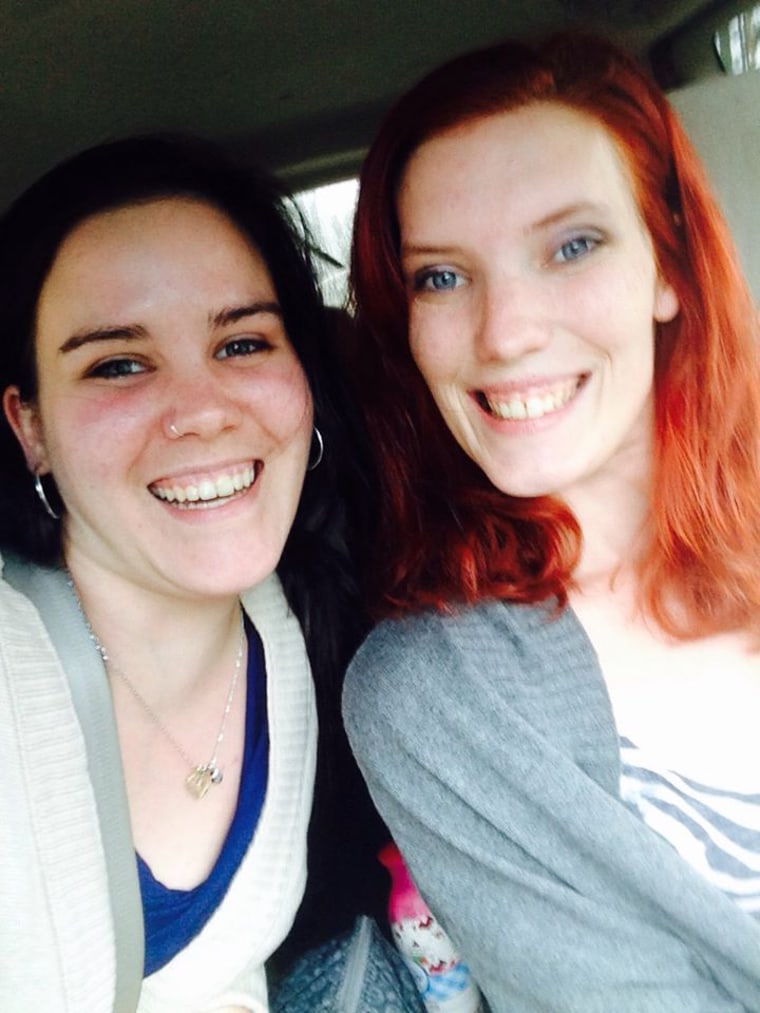 "I had a plan to come visit her for spring break and my daughter's birthday," Britni told Dateline. "And, very strangely, she said we were going to have to cancel those plans."
Britni says Ashley didn't give a reason for needing to cancel the plans. At the time she spoke to her sister, Britni says Ashley told her she was at home. According to Britni, their mother April Drozdowski spoke to Ashley an hour and a half later, and Ashley was no longer at home.
Britni said that Ashley told their mother she was with "a friend she met online," but didn't reveal the person's name.
"She was in the car with an unknown person at that time," Britni told Dateline. "And that was the last time we heard her voice."
When Matt and the kids returned home around 9:30 that night, Matt says his wife was nowhere to be found. Matt says that a neighbor later told him they had seen Ashley get into a car with an unknown person while he had been gone.
Rodman, the man with whom Ashley had been texting, told Dateline the last time he saw Ashley was "a week before she went missing," and the last time they communicated was via online messaging on the morning April was last seen. Rodman told Dateline he was not the person in the car who picked Ashley up on the night of March 30.
Ashley's husband Matt told Dateline he waited 24 hours from when Ashley was last seen to report her missing to the Lexington County Sheriff's Office.
"We took a missing persons report March 31 for Ashley Nicole Rabon. We immediately began working to locate Ms. Rabon and have been using multiple investigative techniques to make sure she is OK," Captain Adam Myrick, Public Information Officer for the Lexington County Sheriff's Department, told Dateline in an email. "While no official statement or social media post has been released, efforts are being made to resolve this case."
"The police came and searched around our house. They came up with nothing, as far as I know," Matt said. "Ever since then, it's just kind of been waiting to hear something from her."
Six days after Ashley was last seen, an eerie post appeared on her Facebook page.
"I picked her up last Friday nite cuz she said she had nobody else to ask," the post says. "I dropped her off at the end of her street Saturday nite like she asked wen she was ready so she could just b wit her babys for easter."
The post continues, saying people looking for Ashley should be "lookin for a body" because Ashley seemed "very troubled n traumatized." The post also included multiple videos of what the post's author claims to be "videos from her fone that day" she went missing.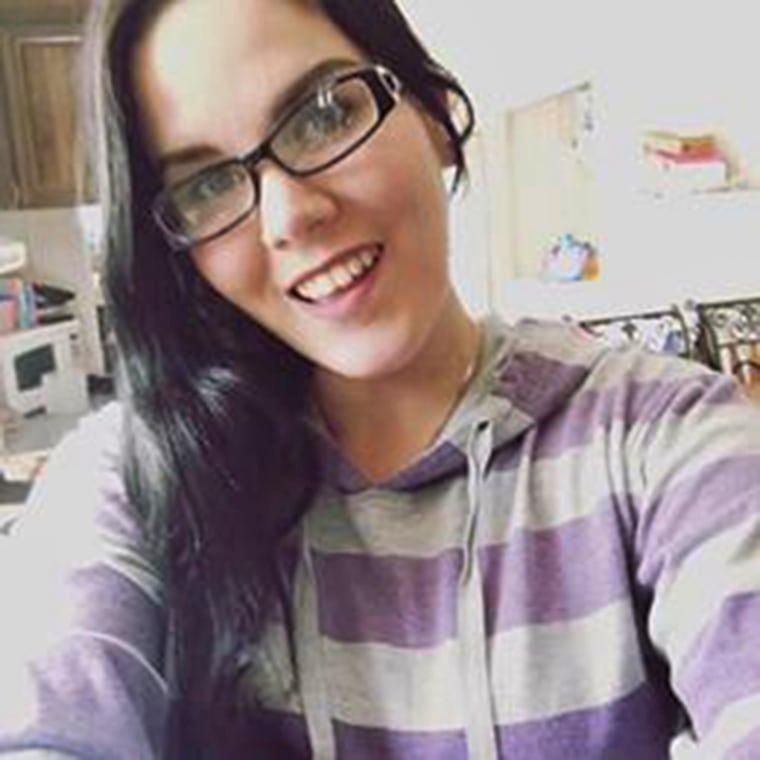 Ashley's sister Britni says she has "no clue" who posted the message on her sister's Facebook account.
Then, a few days later, on Sunday April 8, three separate, identical text messages were sent from Ashley's phone. Britni's came in at 4:38 p.m. It simply said, "I'm sorry. I love you."
"She only sent it to three people: myself, my mother and her best friend," Britni told Dateline. "All of us were replying and trying to get her to answer again."
There were no replies. Britni says she even had Ashley's husband Matt send Ashley a video of their kids to try to elicit a response. Once the video had been delivered, though, Britni says she believes Ashley's phone was turned off.
At home in Lexington, Matt says he is just trying to stay strong for their couple's three children.
"They're falling to pieces because they don't understand. All they know is Mommy's not here," he told Dateline. "There's so many emotions I can't process because I'm busy being the strong point for them."
"Her children are her life. I am so proud of her as a mother," Britni told Dateline. "As a sister, we are best friends. We talk constantly, video chat with the kids – she's my best friend."
Ashley Nicole Rabon is described as being 5'1" tall and weighing around 130 lbs. She has blackish, brown hair and blue eyes. Ashley has a tattoo on her side, a nose piercing and various earrings. She was last seen wearing black leggings, a grey sweater and slippers. If you have any information about Ashley's whereabouts, please contact the Lexington County Sheriff's Office at 803-785-8230.