Rhonda Herring has called her son Brandon nearly 200 times over the past week.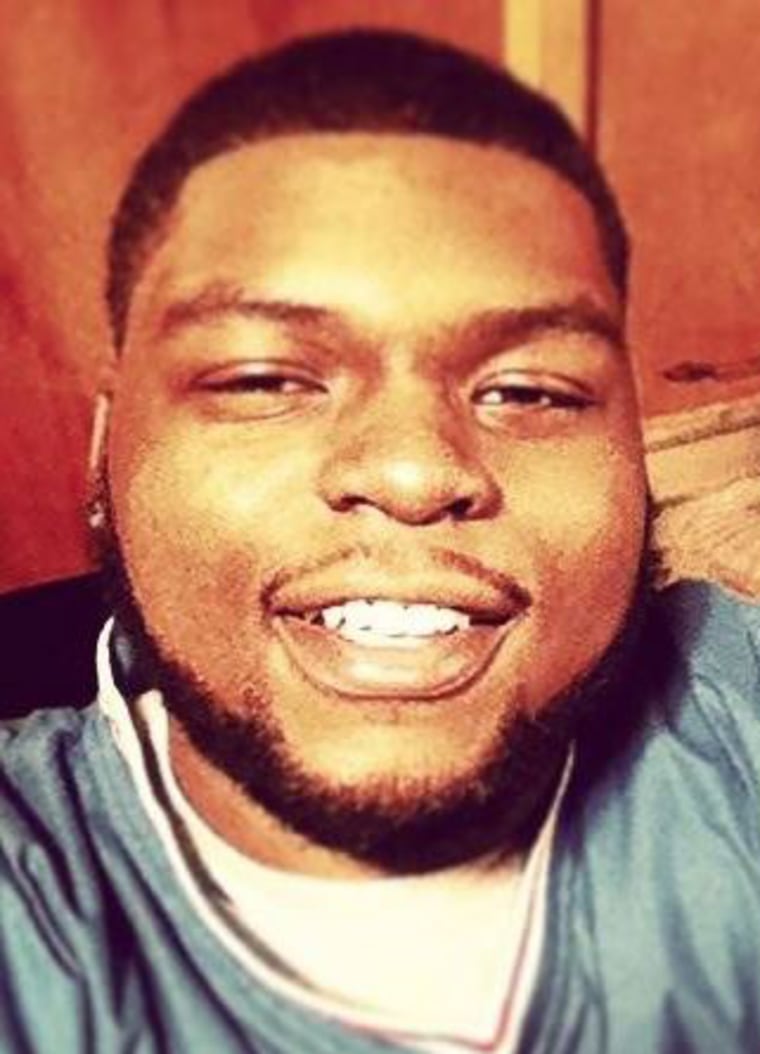 Each time, her call goes straight to voicemail. It's just one sign, she says, that something is very wrong.
"Any mother knows when something isn't right. And something is not right here," Rhonda told Dateline. "I'm just a mother who wants her missing son home."
The last time Rhonda spoke with her son Brandon, 21, was the afternoon of Tuesday, November 22. Brandon, described by his mom as a "teddy bear" with a big heart who loves to make others laugh, lives with his mother and siblings in Raytown, Missouri, a suburban area just outside Kansas City.
Nothing seemed wrong during their conversation.
"I called to see what he was doing, and he said everything was all right and he was out," Rhonda said. "I told him that I loved him and he said, 'I love you too, Mama.' That was it. I called back 15 minutes later to ask a question I forgot to ask him, and his phone was just off."
Red flags immediately rose for Rhonda. Brandon is always easy to get ahold of, she said. His fiancée was also expecting to deliver their baby very soon, so he always had his phone on and charged.
"He was excited about becoming a father," Rhonda told Dateline. "Now I just pray that baby doesn't come until his daddy is home safe."
Family members canvassed the areas Brandon frequented, passing out fliers and talking to anyone they could find. It was through this canvassing that they got a lead, according to Rhonda. On Friday, a woman called saying she was sure she spotted Brandon sitting on the steps of the Park Meadows Apartment complex on Thursday, two days after family members lost contact with him.
Several of Brandon's loved ones immediately headed to the apartments. There, they said they discovered several shell casings and a unit with a window that appeared to have been shot out.
Kansas City police responded and collected evidence outside, but did not locate anyone in the apartment in question, according to family members.
It's unclear if Brandon's disappearance and the scene at the apartment complex are linked in any way.
Brandon's case falls under the jurisdiction of the Raytown Police Department. However, Rhonda describes her interactions with police there as frustrating.
"They have not even actually talked with me since I reported him missing," Rhonda told Dateline. "This is a young man who graduated school and he's missing. They need to take this seriously."
The Raytown Police Department is investigating, but little information was available to be released at this time. When asked regarding the status of the case, an official told Dateline it is being investigated and every lead is being followed.
Although the number for the Kansas City Police department is listed as the place to call with information about Brandon's case on various fliers and articles online, officials there told Dateline the case is being handled by the Raytown Police Department. They asked that anyone with information to report it there.
Regardless of what the circumstances may be, Brandon's family simply wants to bring him home safe. Brandon's mother Rhonda recently found out that, after undergoing several rounds of chemotherapy, her cancer is in remission, and she is relying on prayer and God in another tough situation.
"I have faith in God and in his plan. This is not going to the wayside. 'Give up' is not in my vocabulary," Rhonda told Dateline. "I'm my son's best advocate, and I'm going to push as long as I have to, to bring him home."
Brandon Herring is described as 5'9", weighing 290 lbs. with black hair and brown eyes. Anyone with information regarding his case is urged to call the Kansas City, Missouri Tips line at (816) 474-8477 or the Raytown Police Department at (816) 737-6020.