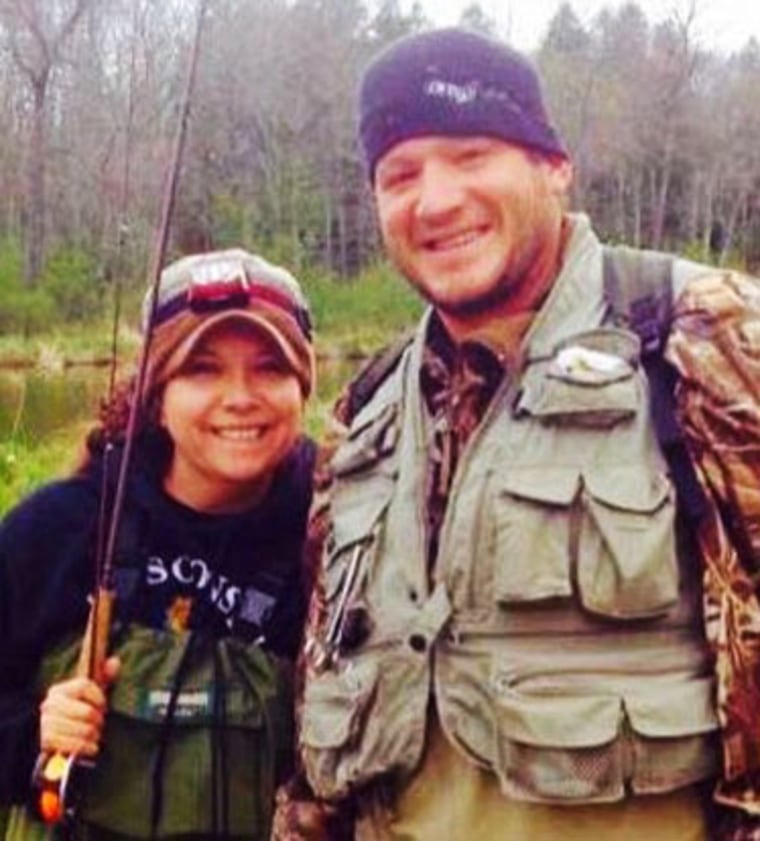 Courtney Windorski, at first, was worried about putting her and her family's desperate search for her husband, Bruce, online.
"Because of what Bruce did overseas, we just don't want to be targeted in some way," Courtney told Dateline NBC. "But that's how much I love him. And we're out of options."
Windorski left his family's northern Wisconsin home in Gillett on Saturday, October 17th, headed to what he said was a veterans' retreat. Nothing seemed amiss, Courtney says, but when her husband didn't return Sunday as planned, she reported him missing.
Turns out, there was no veterans' retreat planned that weekend, which has led to increased worry as to Bruce's whereabouts. The former Army Ranger-turned- police-officer, and now self-employed graphic designer, has suffered from PTSD for a number of years.
It was a mix of an attempt to overcome the PTSD, and perhaps a need to come to terms with the 2009 death of his older brother Phil, that reportedly led Bruce to head out as a civilian to Syria this past January to fight ISIS. Phil's Army helicopter had been shot down during a tour in Kirkuk, Iraq.
In his own words, Windorski told his story to the Wall Street Journal in September, explaining how, after the militants who took credit for the downing of his brother's helicopter were joining ISIS, he boarded a flight to Istanbul then onto Iraq without telling wife Courtney where he was headed. From Iraq, he made his way into Syria.
"He read that sometimes going back on your own self-will can help bring peace and closure," Courtney told Dateline. "I don't think it really helped with any of it though."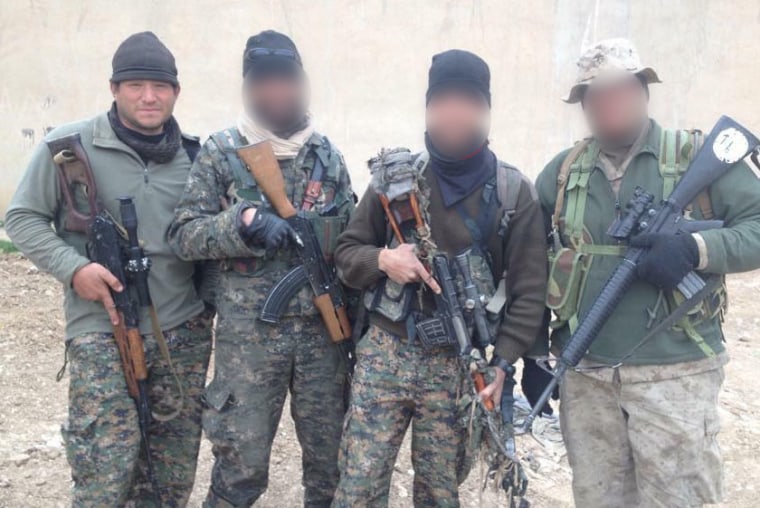 He spent several months alongside Kurdish forces, but Courtney says he was in frequent contact with her and the couple's daughters.
"The idea that, while in Syria, he contacted us as much as he did, and now we aren't hearing from him… I just don't know what else to say to explain the situation."
Law enforcement was reportedly able to trace Bruce's cellphone, but last time it connected to a tower was a week ago in southern Missouri. Some friends have theorized that perhaps he was headed to an area near the Mark Twain National Forest. Windorski has ventured on solo hunting and fishing trips in the past, but has always told his wife where he was headed and how long he'd be gone.
"He's a survivor. So maybe he's just out hunting and cannot find service, it is possible. But if he could contact me, he would. He knows how much I love him and worry. We just need him him to contact someone, anyone, and say that he's okay."
Bruce Windorski is described as 5'11" tall, weighing 230 lbs. with dark hair and brown eyes. He may be driving a 2003 grey Dodge Durango.
If you have any information that can help or have seen Windorski, please contact the Gillett Police Department at (920) 855-2125.