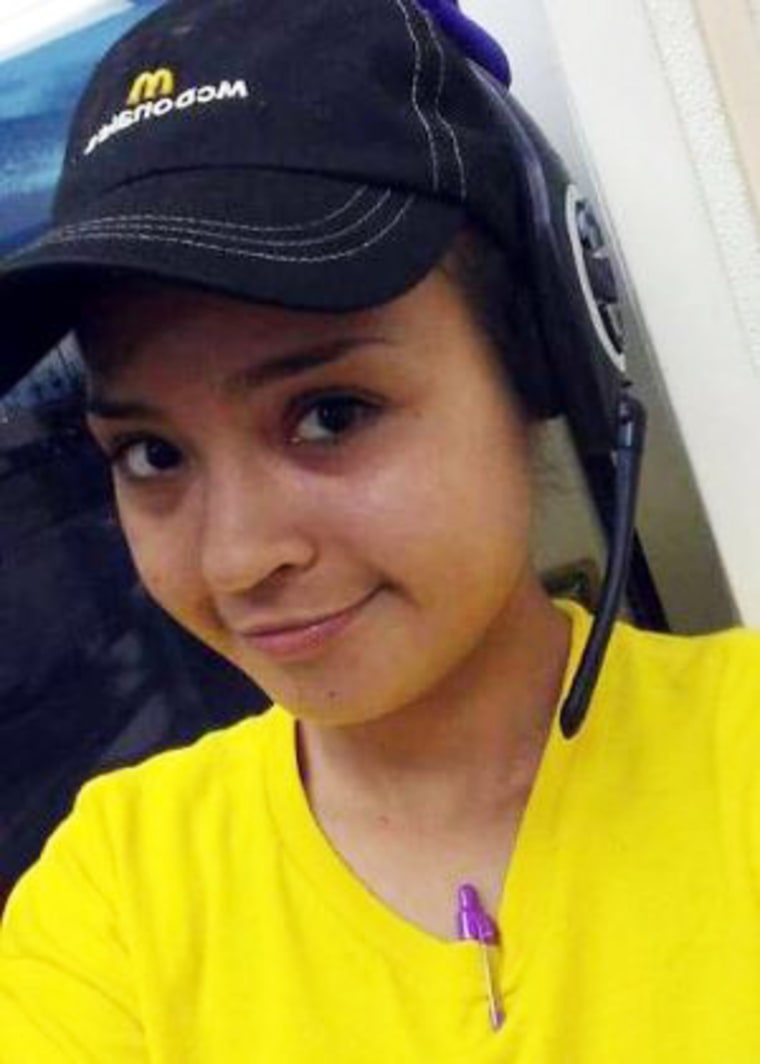 A desperate plea being made from south Texas as the days turn to weeks since teen Nahomi Rodriguez vanished after leaving her shift at work.
It was around 1:30 a.m. on July 17 when a grainy surveillance camera outside the McDonalds in Harlingen, Texas captured the 19-year-old waiting for a ride. A grey or light colored SUV pulls up and she heads towards it. The image isn't clear enough to gather a solid description of the driver, the vehicle's license plate, or even an exact model (although it's believed to be a Ford Escape).
"Time is running and she's nowhere. Rumors are everywhere saying she's here, she's there. But my daughter is still gone," Ramiro Rodriguez, Nahomi's father, told Dateline. "We're just asking God, 'Why? Why us?'"
Answers have eluded authorities in the case almost from the start.
Nahomi lives with her mother who frequently picks her up after work. That night, according to family members, Nahomi called her mother from the restaurant saying she found a different ride home. Around the same time, she reportedly messaged her boyfriend of several years on Facebook stating she was already home on the couch, making food then heading to bed.
Adding to the puzzle is video from inside the fast food restaurant that night, released by the Harlingen Police Department earlier this month. It shows Nahomi working the drive-through window as a car, similar to the one she was seen heading to after work, pulls up to the window.
It appears to be an older man wearing a white cap with a black shirt. The two seem to know each another, family members said. Nahomi can be seen giving the man a fist-punch.
Police have said they believe the man is most likely the man who picked the teen up just an hour later.
Officials with the Harlingen Investigators are running out of leads to track down in the case and are urging anyone with any information to come forward.
The process of searching for Nahomi has been extremely heart-wrenching for the Rodriquez family. The pleas for her return fill Facebook in both English and Spanish. Many of her large group of aunts, uncles and cousins live in Mexico. Those in Harlingen have traveled door to door to distribute fliers and speak to whoever will open their doors.
After appearing on local news begging for Nahomi's return, relatives started receiving disturbing phone calls. The teen's father told Dateline he and other family members have received countless calls from scammers and pranksters claiming they have his daughter and demanding money for her return.
"We're scared to answer the phone because of the demands for ransom and what these people say," Ramiro told Dateline. "But we don't want to miss any news that could come. It's not a good place to be."
The rumors have also been relentless. Statements that Nahomi disappeared into Mexico and whispers of sex trafficking have kept the family on edge. One area offering comfort has been several psychics who have offered their services to the family and believe Nahomi is alive. Although the family is taking everything with a grain of salt, it's a comfort nonetheless.
"It's helping me believe she's out there alive and can be found alive. It's something to hold on to for me, even if police don't trust them," said Ramiro.
Nahomi Rodriguez is described as 5'2" tall, weighing 150 lbs. with brown hair and brown eyes. Anyone with information regarding Nahomi's whereabouts is urged to call the Harlingen Police Department at (956) 425-8477.