The body found in a "shallow grave" outside Sacramento on Tuesday has been positively identified as missing 25-year-old aspiring actress Adea Shabani, according to a post by the Nevada County Sheriff's Office.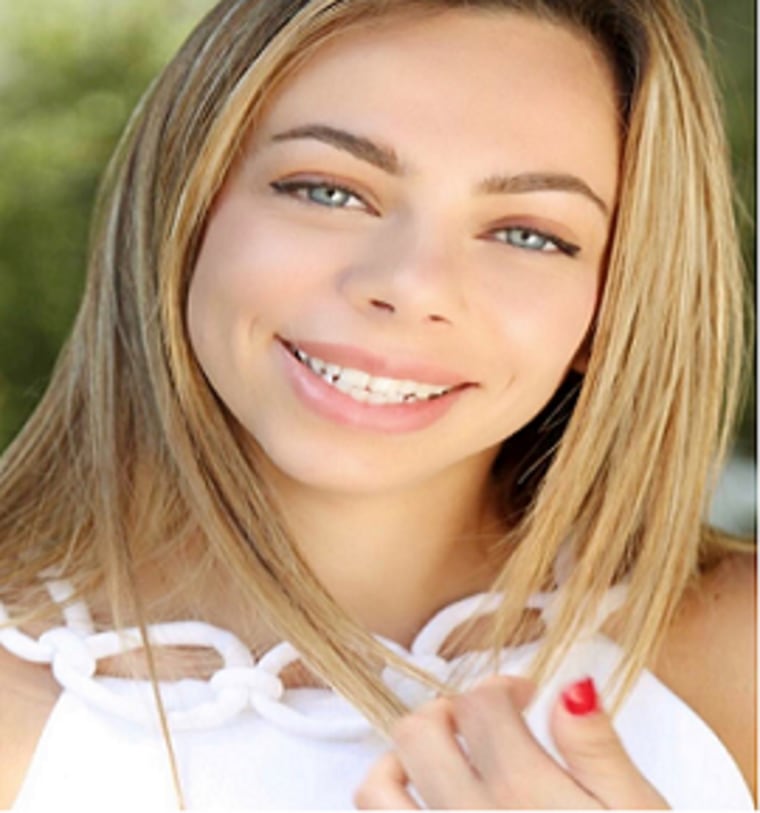 According to a Tuesday post by the NCSO, the Los Angeles Police Department detectives, who were actively investigating Adea's case, were led to the Spenceville Wildlife Area through their investigative efforts. The homicide detectives, along with the coroner's division, "unearthed what appear to be the remains of an adult female."
They were unable to identify the body at the scene, but a Wednesday autopsy by the Placer County Morgue confirmed it to be Adea.
"During autopsy the decedent was positively identified through tattoos as Adea Shabani, 25 [years old], from Los Angeles," the NCSO post said. "The manner of death in this case has been determined to be homicide; however, the cause of death is still under investigation."
Authorities confirmed that Adea's remains showed evidence of blunt-force trauma to her head, but they can't determine an official cause of death until toxicology and tissue analysis tests are processed.
"No other major trauma was observed on Ms. Shabani's person," the post continued.
At a Tuesday press conference, Los Angeles Police Captain William Hayes said it is unclear how long Adea had been deceased when her body was found.
The discovery and identification of Adea's remains follows a March 22 police chase in which Adea's boyfriend, 33-year-old Chris Spotz, led authorities on a chase near Los Angeles in a stolen Toyota Tacoma. He fatally shot himself at the end of the pursuit.
At Tuesday's press conference, Capt. Hayes stated Spotz "was somehow involved in her death." Authorities have not released any information on a possible motive.
Adea was last seen on Friday February 23, 2018 at 11:00 a.m. at a Los Angeles coffee shop she frequented near her apartment. Through the course of the investigation, investigators have found surveillance footage of Adea and Spotz leaving her apartment about two hours later.
Friends and family could not reach Adea over that weekend. Shortly after Adea's disappearance, Jayden Bryant, a private investigator hired by her family, told Dateline that Adea's friends weren't yet worried when they couldn't reach her over the weekend.
"The friends were concerned, but it was probably a situation where they thought, 'OK, maybe she went away for the weekend'," Bryant said in March.
Suspicion grew, though, when Adea didn't show up for an important acting class on Monday.
"That was the first class of that semester when they were assigning roles. Friends had described her as excited about that, and said she was seeking a large role in that class," the private investigator told Dateline. "Friends -- and the school record -- indicate she was not a person who missed class. She was very responsible."
Geoffrey Scholl, Adea's friend and classmate, told Dateline in March that he was in the class Adea missed. Immediately, he said, he and his classmates thought her absence was "very strange."
A group of Adea's friends went down to the LAPD-Hollywood office, according to private investigator Bryant, and requested a welfare check at Adea's apartment.
If you have any information regarding the death of Adea Shabani, please contact LAPD Homicide Special Section at 213-486-6890. Anyone wishing to remain anonymous should call the LA Regional Crime Stoppers at 1-800-222-TIPS (800-222-8477) or go directly to www.lacrimestoppers.org.
Adea was originally featured in Dateline's Missing in America series shortly after her disappearance.