The body of 55-year-old Jennifer Marshell White was discovered Sunday by a private search party about a quarter of a mile from Alabama Highway 33, near the Winston/Lawrence County line according to a statement by the Winston County Sheriff's Office.
The body has been moved to the Alabama Department of Forensic Science for official determination on cause of death, the statement said.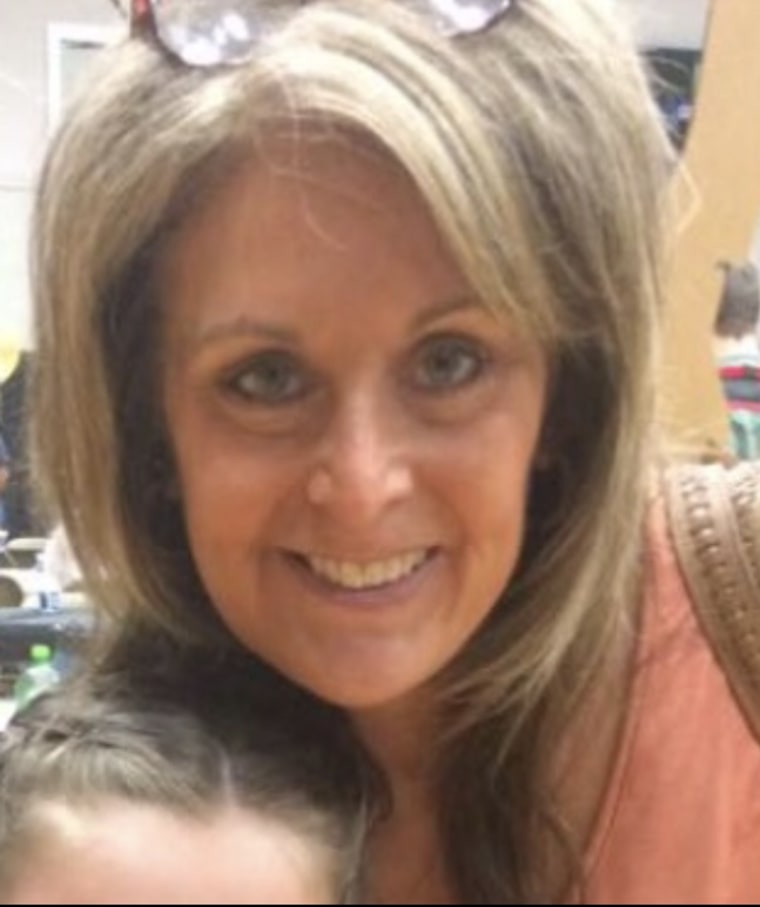 Jennifer, who worked in risk management for Decatur Morgan Hospital, went missing on April 8. She was last seen paying for gas around 1:40 p.m. near her home in Moulton, Alabama, Moulton Chief of Police Lyndon McWhorter previously told Dateline. He said the footage showed Jennifer in loungewear getting gas at a station about a mile from her home. She was driving a black 2007 Chevy Tahoe, Chief McWhorter said.
As Dateline has previously reported, Jennifer was last heard from around 1:20 a.m. on April 9. Her daughters Emiley "Beth" Gilchrist and Allison Hutto Cross received a concerning group message from Jennifer.
"She said she loved us and not to worry. That she was finally gonna have peace. And that was it," Allison previously told Dateline. She said the messages were suicidal in nature, and she began to call her mother frantically. "I couldn't get her to respond after that or pick up the phone."
Jennifer's husband, Moulton City Councilman Brent White, received a similar message around 1:30 a.m. He said it read, "Please know that I love you and I'm sorry for any pain," followed by "I love you forever. Not goodbye. Just see ya later." Upon receiving the text, he says he and his son immediately began trying to locate his wife.
Jennifer also sent messages to her daughter Beth's ex-husband Michael Hughes, who is a police officer in nearby Trinity and still a close friend of the family.
He immediately arrange for a "Be On the Look Out" (BOLO) to be put out on Jennifer's car.
Police would later determine that the last cell tower ping from Jennifer's phone was at 1:38 a.m. on April 9, 2018 in the Double Springs, Alabama area. This was 20-25 miles away from her home in Moulton, Chief McWhorter told Dateline.
Allison told Dateline on Monday that she is extremely thankful for the help she has received from private investigator Dawn Hendrix and Michael Hughes. "Thanks to the wonderful volunteers in our community that show up yesterday to help bring my mama home," she added.
"This is not the end result we were praying for, but we now have peace knowing where my mama is," Allison told Dateline.
Brent, who previously told Dateline he preferred to stay out of the public eye to keep the attention on his wife, declined to comment at this time.
"I extend my deepest condolences to Mrs. White's family. I am thankful for any measure of comfort and closure that today's discovery might bring. I ask everyone to keep this family in your prayers during the many difficult days ahead," Winston County Sheriff Tommy Moore said in the Facebook statement.
The Winston County Sheriff's Office has not released any additional information at this time.
Jennifer Marshell White was originally featured in Dateline's Missing in America series.