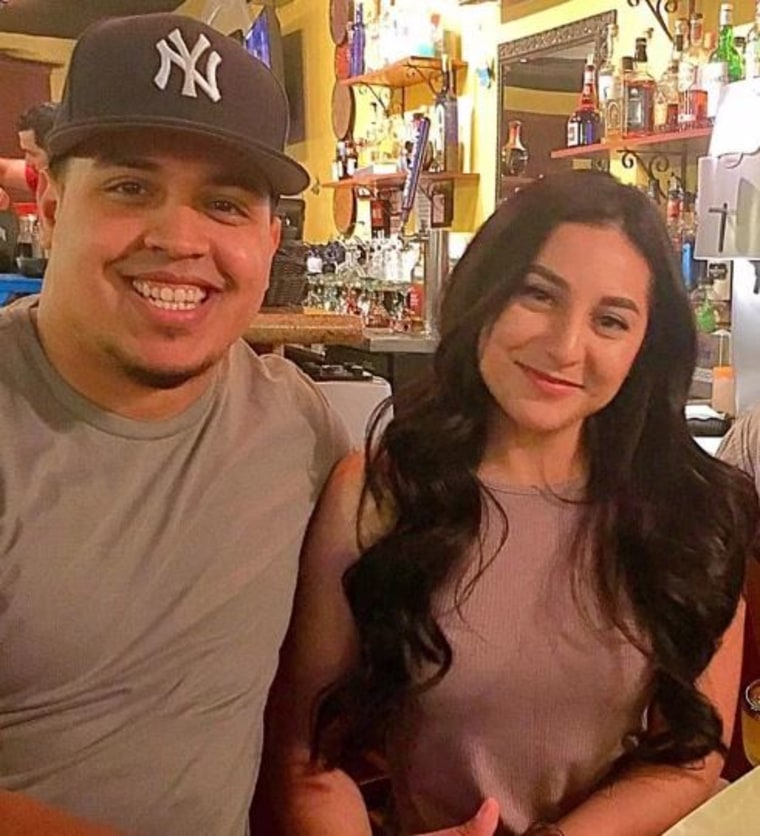 Mayra Torres is trying to stay positive and focus on her son's smile. It is what's helped her get through the past month and a half of not knowing where he is.
"When we were finding photos to use of him, everyone just sent me ones of him smiling," Mayra told Dateline. "It took a long time to find a serious one of him that wasn't his driver's license. He's just a happy guy. That's why I'm so concerned. Because nothing seemed wrong."
Whatever happened Mayra's son Jonathan Roynoso, 28, and his girlfriend Audrey Moran, 26, more than six weeks ago continues to baffle not just Mayra, but every other member of their families and friends.
The Indio Police Department reports that Audrey left her sister's home in Coachella, California on May 10. She told family members she was heading out to pick up Jonathan, who is also known as Jonathan Darling, in Brawley, 70 miles south, and take him up to his home in Palm Desert, police said.
Later that evening, Audrey's sister received a text of an old photo of the couple from Audrey's phone. It was assumed the couple was together, but that has not been confirmed.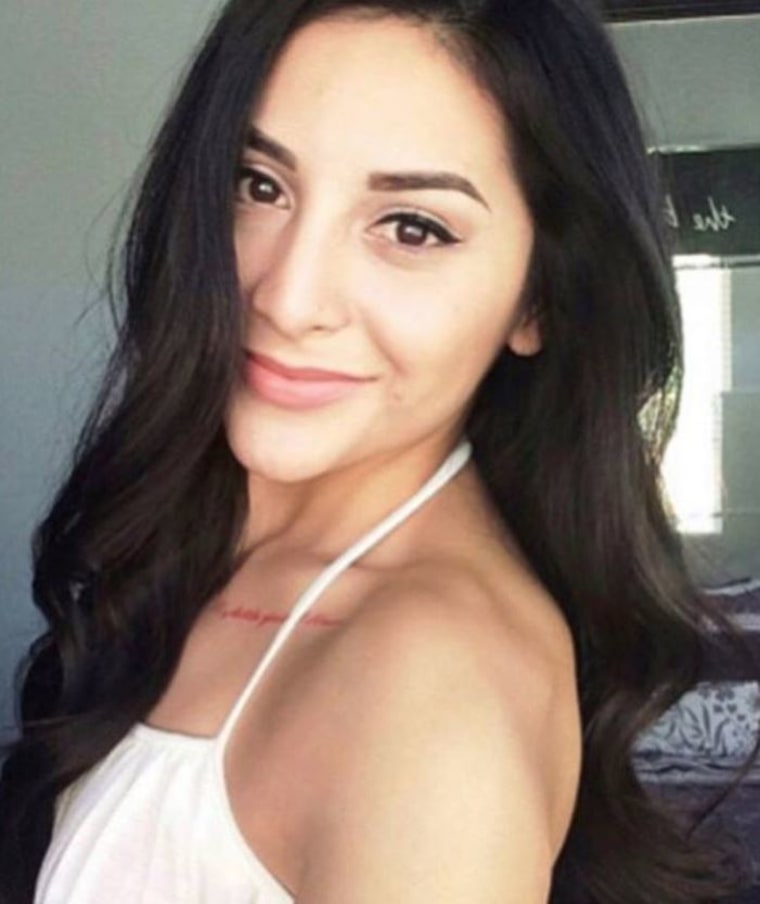 Several of Audrey's family members grew concerned and phoned police the next day when calls to her went unanswered.
The day after the alarm was sounded, authorities used OnStar to track down Audrey's 2010 GMC Terrain SUV. It had been parked and abandoned alongside the westbound lanes of Interstate 10 in Beaumont, about an hour northwest of Coachella and Palm Desert. The SUV had nearly a full tank of gas and had no obvious signs of damage, according to police reports. Forensic analysts did not find any signs of foul play inside the vehicle, either.
Both of the couple's cell phones remain missing. Investigators believe they have either died or were turned off. Neither phones pinged outside the Indio or Coachella areas the night the couple was last seen.
Mayra said she knew immediately when she got a call from one of Jonathan's close friends that something was wrong.
"I was folding laundry and got the call," Mayra told Dateline. "I asked right away, 'What's wrong with Jonathan?' After we hung up, I packed up those clothes that I had just washed and got on the next flight. It was like God was preparing me for this."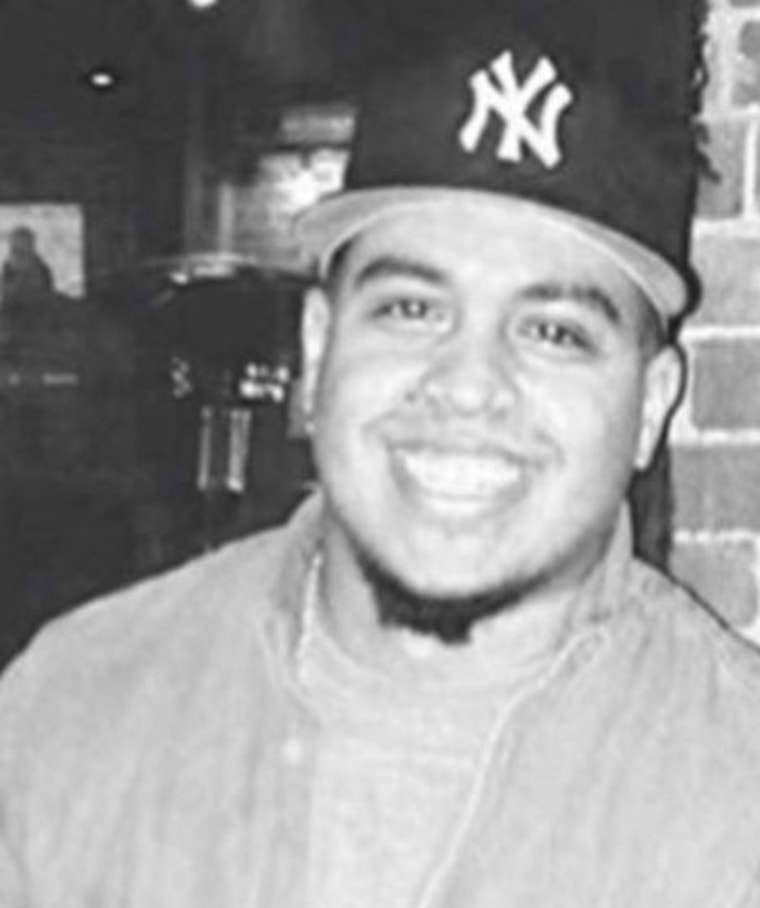 It's a situation that grows increasingly frustrating for Mayra.
"When we hear people say this thing and that thing, we have to take a step back and center ourselves," Mayra told Dateline. "There are so many rumors being posted and so much of it is just simply untrue."
One contradiction that's eating at Mayra is where her son was actually last seen. Authorities have not confirmed that Jonathan was last seen in Brawley, and it's unclear who he was with, if he was there.
Investigators with the Indio Police Department and the Riverside Sheriff's Department had not yet returned Dateline's request for comment Monday afternoon.
Audrey's family is also doing whatever they can to find the couple. Their family has traveled across the southwest, from Southern California through Arizona, searching and posting fliers.
"She's not there, she's not there," Maria Moran, Audrey's mother, told NBC affiliate KMIR. "I wake up in the morning expecting to see her, just like we go to bed we expect to hear from her. And she's not there, that's what's so difficult for us."
The families have stayed in contact throughout the ordeal. They gathered, along with dozens of family and friends, at a fundraiser last Friday at the La Quinta Brewing Company. So far, $10,000 has been raised for a reward for information that brings the couple home safe. There is also a GoFundMe page set up.
Jonathan's mother Mayra said as the funds continue to increase, so will the reward.
"Everything helps," she said. "These two kids are so full of life and so popular -- someone out there knows something. Something."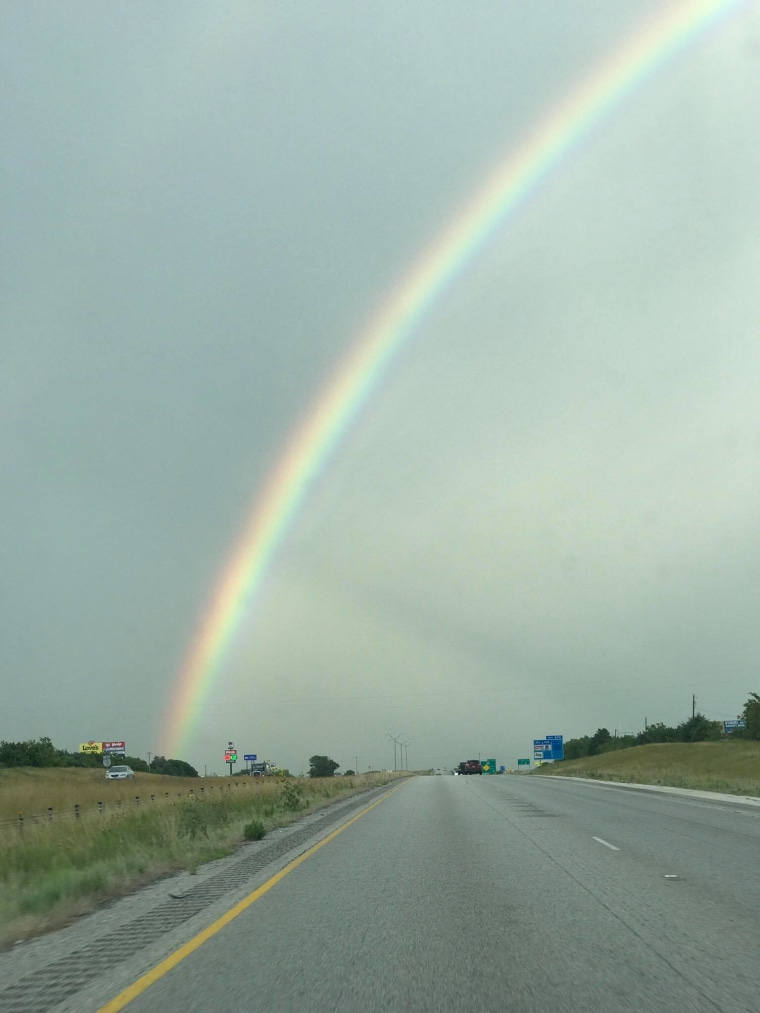 She is urging anyone who may have information to call police. "They are waiting for detectives to call them. But why wait? Just call them with your information. Just pick up the phone."
Shortly before Mayra spoke to Dateline Monday, she said she saw a sign that kept her hope alive.
"I was just crying in the car, and I look up and see a rainbow over the roadway. Right in front of me. I've never seen one that close," she told Dateline. "To me, it was a sign that either God is telling me he loves me and to keep fighting. Or, if my son is now with God, it's him telling me he loves me."
Anyone with information about Jonathan or Audrey's whereabouts is urged to call the Riverside Sheriff's Office at (760) 836-1600.