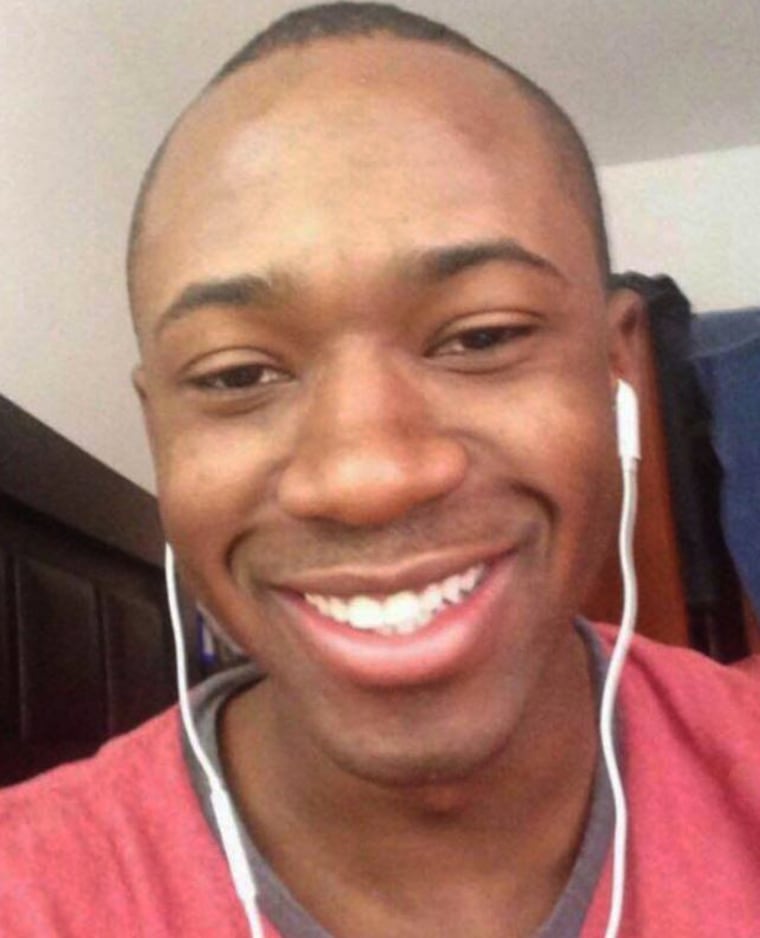 Ambrose Monye is just a few weeks shy of his medical school graduation. But instead of planning celebrations to commemorate his accomplishment, family and friends are instead in a frantic search to find him.
"He's just four weeks from his goal. His tickets to graduation are already bought for the ceremony. He ordered his cap and gown and everything," Joseph Monye, Ambrose's younger brother, told Dateline. "I still have hope that my brother is out there, but it's hard to be optimistic since it's been so long."
Ambrose, 28, was last seen on April 21, walking toward the University of Chicago's John Crerar Medical Library, a place he'd frequently spend hours studying, according to police. The fourth-year Guadalajara University medical student was in Chicago completing his clinical rotations at Jackson Park Hospital.
He'd given his younger brother Joseph, also a medical student, a call that day to offer some brotherly advice.
"He sounded fine, made some jokes and was just checking on me to see how I was doing with the different doctors and nurses," Joseph told Dateline. Family members became concerned several days later when Ambrose didn't check in, prompting Joseph to visit his apartment. He found nothing alarming; newly purchased groceries in the fridge and no signs of a disturbance. A reading lamp and the air conditioning unit were both left on.
But Ambrose's phone was going directly to voicemail and he hadn't been heard from in days, something out of character for him, family members say. Those were troubling enough signs to call the police. "For him to not contact anyone is really abnormal. I'm at a loss for words," said Joseph.
Dozens of friends and fellow medical students gathered Sunday to canvass the neighborhood where Ambrose was last seen. Thousands of fliers have been distributed, but few leads have reportedly been found.
Chicago Police are investigating, but have not released much information citing an ongoing investigation. There has been no activity on the 28-year-old's cell phone, credit cards or email since he disappeared, his brother says.
Family members describe Ambrose as hard-working, dedicated and quiet. "He's not a troublemaker, he's a homebody who kept mostly to himself," said Joseph. "This is someone who took an oath to serve the community. He dedicated the majority of his life to the servitude of others."
And now, Joseph says, it's time for his family to do whatever they can to bring him home safely. "We're doing our best to find my brother. We'll do whatever we have to do."
Ambrose Monye is described as 5'10" tall, weighing 180 lbs. with brown eyes and black hair. Anyone with information regarding his whereabouts is asked to call the Chicago Police Department's Special Victim's Unit at (312) 747-8380.