Many sisters have a special bond. Jessica Romero-Reyes describes her bond with older sister Rita Gutierrez-Garcia, as something akin to being soul mates.
"We're so attached that I'll have my phone on speaker phone and she'll have her phone on speaker phone," Jessica told Dateline. "We won't even be talking, she's just in the room with me."
Being so close, Jessica says she always knew what Rita, 34, was doing -- and with whom she was hanging out. On the evening of Saturday, March 17, Jessica noticed on SnapChat that Rita was going out, but not with the people she normally did.
"She went with distant family and friends," Jessica said. "I don't like their character."
Jessica told Dateline that, although these were people Rita wouldn't normally hang out with, she wasn't concerned enough to reach out to Rita and ask what was going on. They had plans to see each other the next afternoon, anyway, at their younger sister Nicole's baby shower.
The next morning, Jessica says their mother, Diane Romero, went to Rita's home to pick her and her sons up to go to the baby shower. Rita didn't answer her phone, but the family figured she was probably sleeping in after her night out.
When Diane arrived, Rita was nowhere to be found.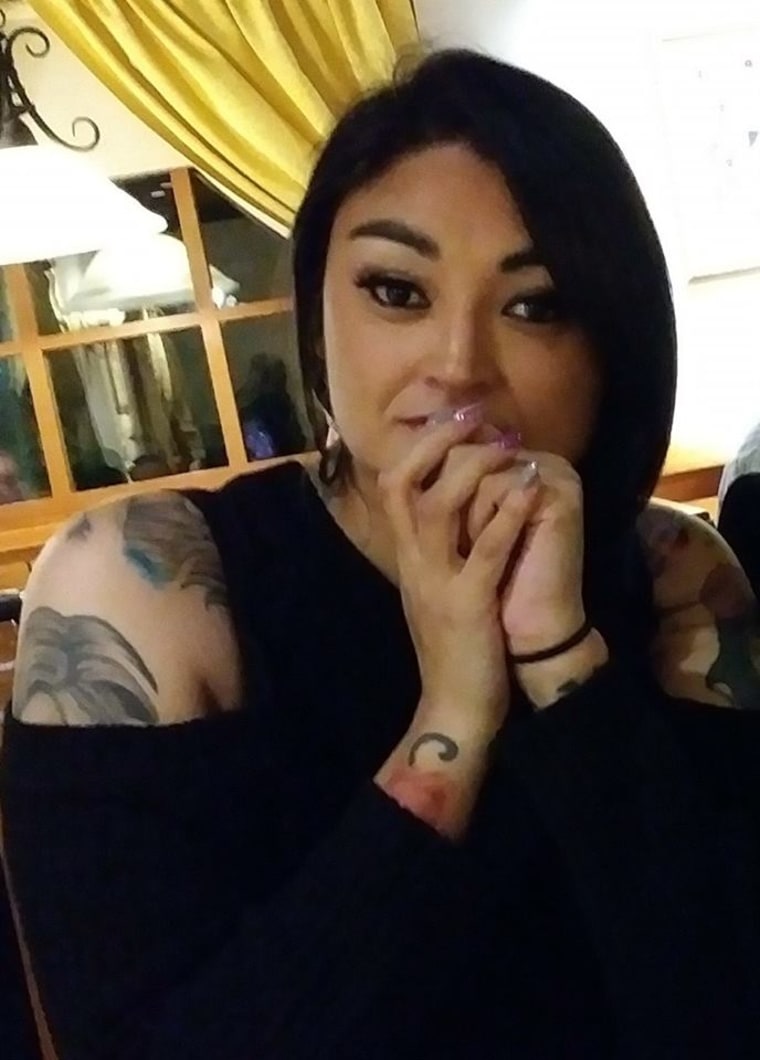 Rita's sons, aged 18, 12, and 9, said they didn't know anything was wrong until they woke up that morning and saw that their mother hadn't come home.
"The boys were very upset," Jessica said. Diane dropped them off at the baby shower, and then took off to find Rita's friends and ask if they knew where she was.
None of the friends had spoken to Rita since the early hours of Sunday morning, when they had all been out together. Diane, Jessica and the rest of Rita's family continued to reach out to other friends of Rita's, but struck out there as well. They reported her missing the next day.
Through the investigation, the Longmont Police Department discovered that Rita was last seen in the west alley of the 300 block of Main Street in Longmont, Colorado on March 18, 2018 at about 2:30 a.m. She'd been driven there with a group of friends earlier in the night, bar-hopping to celebrate St. Patrick's Day.
"According to the witnesses' statements, they were all in a parking lot that's behind the bars in that area," Longmont Police Department Detective Cody Clark told Dateline. "When that group of people was leaving, they said they were under the assumption [Rita] was going to get a ride or transportation from someone else."
Detective Clark told Dateline there isn't much public transportation in that area at that time of night, and there are no records of Rita using a taxi or a ride-sharing service like Uber.
"Unfortunately, there isn't surveillance footage in that area," Detective Clark said. However, he said that investigators reached out to residents in the surrounding area to see if they have cameras on the outsides of their home that could have captured Rita walking away or getting into a car.
While surveillance footage was submitted by some nearby residents and a local businesses, Detective Clark says none of the footage has provided any insight on what happened to Rita.
About one week after Rita disappeared, authorities conducted a general search with search and rescue dogs.
"We sent these dogs out in several areas and several of the dogs gave a trained response in the Golden Ponds Park," Detective Clark told Dateline. "When the dogs gave this response in that area, we gave a very intense foot search there and -- just to cover our bases -- we also drained those ponds to look for any indication of evidence."
Authorities were unable to find any significant evidence from that search.
Rita's sister Jessica says that lack of discovery brought a wave of mixed emotions.
"It's a terrible, terrible thought -- to think she was in the bottom of the pond," Jessica said. "But at the same time, when she wasn't at the bottom, it was like, 'Well, where is she, then?'"
Detective Clark says investigators have spoken to people who Rita was with on the night she was last seen, but they haven't yet been able to identify everyone who was there. He said the members of the bar staff who work there either don't remember seeing Rita specifically, or remember her, but don't recall anything alarming.
"We've spoken with several other people from her past, as well, including former significant others, friends and other people," Detective Clark said. He told Dateline that authorities have also spoken to Rita's current boyfriend, and her ex-husband, who is the father of her three children.
"At this point, we don't have any reasons to suspect they had anything to do with Rita's disappearance," Detective Clark said. Rita is considered missing under suspicious circumstances, due to the fact that this is not normal behavior for her.
At a press conference shortly after Rita's disappearance, her mother Diane begged for her daughter to come home.
"I love you, I need you here. We just want you to come home," Diane said. "We need you. I'm supposed to be the strong one, so I'm not going to cry."
While the family continues their desperate search, Rita's boys are staying with Jessica.
"I just want to tell you, Rita, that I miss your smile and I miss your laugh. And you are the sunshine on the cloudiest days for me, because no matter what, we can always laugh together," Jessica said at the press conference. "I have the boys, and I am trying to be as strong as I can for the boys every day. But I need you. We need you."
Rita is described as being 5'7" tall with ombre hair and brown eyes. She weighs about 140 lbs. and has several tattoos. She was last seen wearing a long-sleeved black shirt and black leggings. If you have any information on Rita's whereabouts, please call the Longmont Police Department at 303-774-4392.
-----------------------------------
UPDATE: In 2022, the man who had been identified as the main suspect in the 2018 disappearance of Rita Gutierrez Garcia, Juan Jose Figueroa Jr., pleaded guilty to second-degree murder and first-degree kidnapping.
On April 28, 2022, based on information provided by Figueroa, remains thought to belong to the missing mother of three were located in Weld County, Colorado. On May 19, 2022, DNA analysis confirmed that the remains were Rita's.
Figueroa will serve 48 years for the second-degree murder concurrently to a 93 year sentence for a previous unrelated sexual assault.