Clarissa is Lisa Harvey's only child.
They two are incredibly close and see each other several times a week. They're always in contact.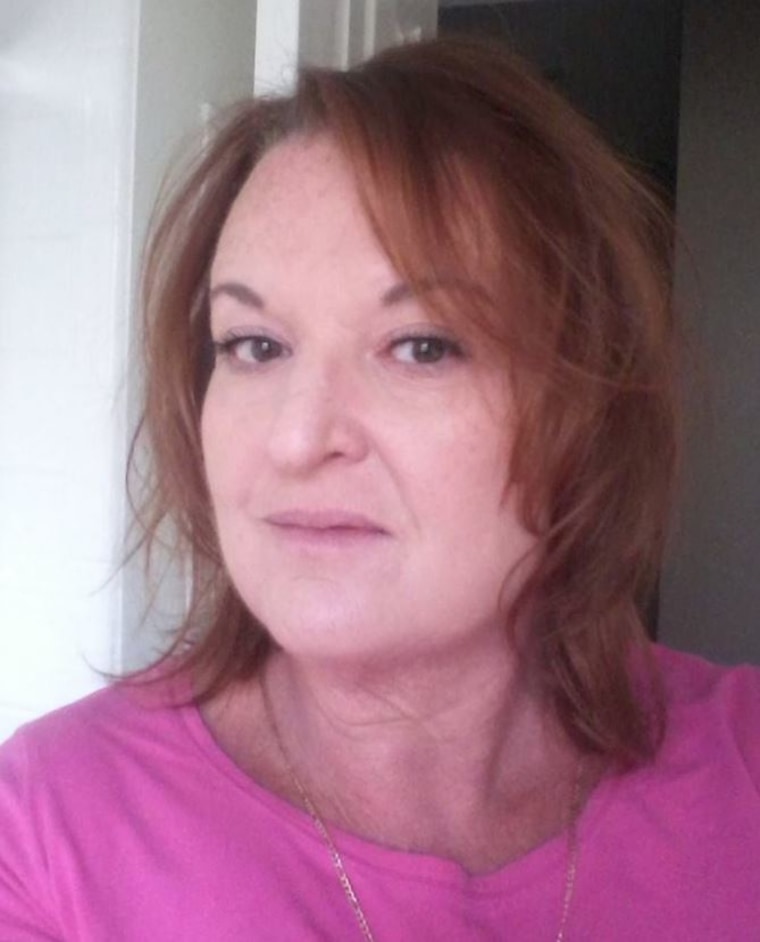 That's why it was strange when Clarissa didn't hear from her mother for an entire weekend. Then, when Clarissa got the call that Lisa didn't show up for a planned trip to a cousin's home, she immediately felt something was wrong.
"I just knew right away," Clarissa told Dateline. "I can't even believe it's coming up on one month since she vanished. Like, really, where is she?"
The last time anyone saw Lisa was on the night of April 29, 2017. The 51-year-old had just left a friend's home not far from her own in Ventura, California and was going to meet up with a cousin for a few days. She was reportedly en route to the cousin's home in Lake Isabella in Kerns County, California. She was driving her white Toyota Solara with license plate 4KKU552.
Clarissa said that her mother had been having a rough time recently. The anniversary of Lisa's father's death was approaching, and a few other things had been bothering her lately. "I understood why she wanted to head up to the lake that weekend and get away for a few days," Clarissa said. "She'd been up there a lot in the past."
Lisa left her friend's in Ventura that evening and was making the nearly three-hour drive to Lake Isabella. But around 11:30 p.m., the cousin got a call from Lisa saying she had become turned around somewhere and had stopped to get gas. "He heard my mom ask someone in the background where she was, and the person said Tulare," Clarissa said.
Just before midnight, Lisa called the friend she had seen earlier in the day, saying she had missed her exit and was turning around. She had wanted to just check in. The friend told her to call when she arrived, just to be sure she got there safely. Lisa said she would.
Lisa never arrived at the lake. Lisa never called.
The next day, Lisa's cousin called Clarissa asking if she had spoken with her mother. Clarissa hadn't. The situation spiraled from there.
Clarissa said that, initially, officials with the Kerns County Sheriff's Office were helpful. But as time went on, she and the rest of Lisa's family have grown frustrated with how the case is being handled.
"It's like we're being sent through this big circle on who to talk to," Clarissa said.
The latest headache, Clarissa said, came from a discrepancy in Lisa's cell phone records. Officials told them her phone had last pinged in Palmdale, about three hours south of Tulare, and not on the way to Lake Isabella. Family members were confused by the data, remembering what Lisa's cousin said he had heard while on the phone with her that night. Tulare would have been on the way to Lake Isabella.
A story a clerk at an ARCO gas station in Palmdale later told investigators and Lisa's family that he thought Lisa stopped there to get gas that day, and had asked for directions. The clerk told investigators that he misunderstood where Lisa said she wanted to go, and gave her directions to a different lake. According to investigators, it is unclear if the woman the clerk spoke with, seen on security, was Lisa.
Lisa's family doesn't believe the woman the clerk saw that day was Lisa.
Clarissa said detectives told her last Thursday that the last ping wasn't made in Palmdale – that Lisa's phone had actually pinged somewhere off State Route 99, which is outside Tulare.
"It's just very frustrating because we searched the wrong area completely," Clarissa told Dateline. "This needs to be handled seriously. She's a missing person and that is a pretty big error to be made. We wasted time and resources."
Officials with the Kerns County Sheriff's Office did not return Dateline's request for comment, but confirmed Lisa's case is active and ongoing.
Whatever happened to Lisa, her family and friends want to do whatever they can to find her. It has put a lot of pressure on Clarissa, who admits she can't help but think the worst sometimes.
"It's just an empty feeling, thinking she could be out there, somewhere, suffering," Clarissa said. "You try not to let your mind go there, but you can't help it sometimes."
Clarissa doesn't believe her mother would have left on her own. It's a sentiment other family members and friends have echoed online. They just want answers before it's too late.
"Time is of the essence," Clarissa told Dateline. "There is only so much time for us to find my mom alive."
Lisa Harvey is described as 5'6" tall, weighing 250 lbs. with red hair and hazel eyes. Anyone with information regarding her case is urged to call the Kerns County Sherriff's Office at (661) 861-3110.
UPDATE: On December 2, 2017, authorities recovered what they believe to be Lisa Harvey's car from the Kern River near Bakersfield, California. A severely decomposed body was found in the car. It has yet to be identified.