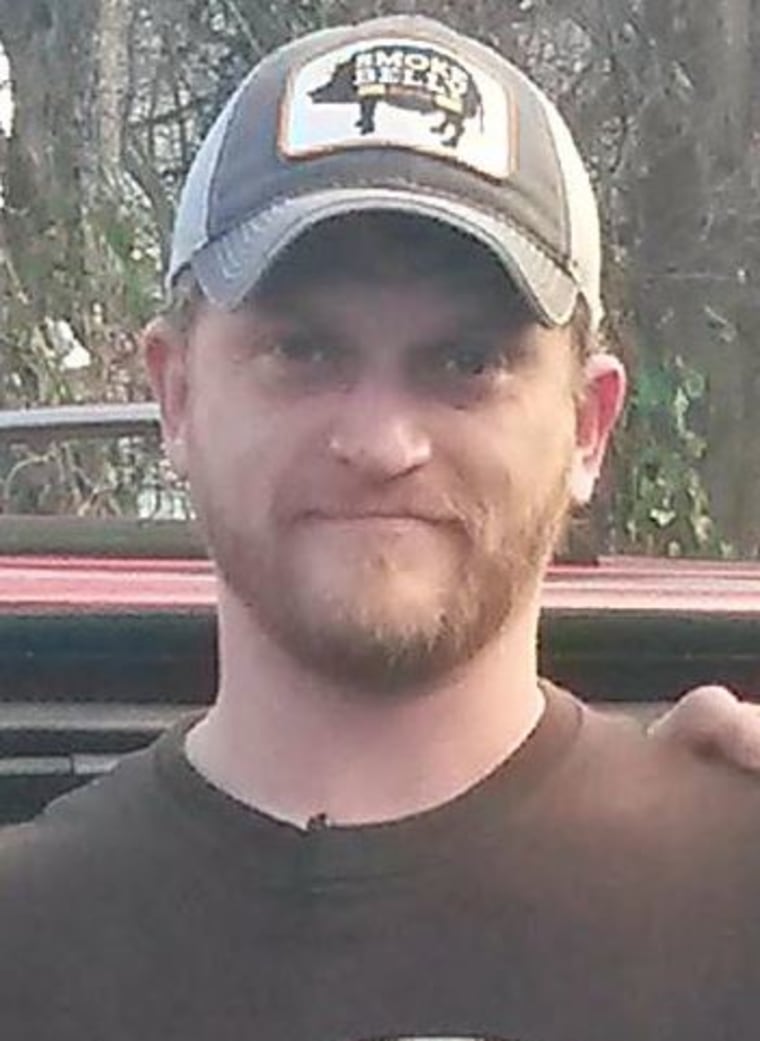 Darrell always wanted to be a chef.
He's the type of person who would open the fridge and, by some work of magic, whip up a culinary masterpiece from whatever he happened to find.
That's exactly how his sister Krista Lanthrip describes him.
"He's so talented. He's won numerous awards," Krista Dateline. "He even had the honor of preparing a meal for President Obama, that's how talented he is."
But Krista isn't just talking about Darrell to highlight his cooking skills; she's talking about her brother to spread the word.
Darrell has been missing since late last week.
"We are just at a loss, because this isn't Darrell," Krista told Dateline. "He would never just walk away and do that to our family, especially his son. Something is very wrong."
The last images of Darrell, 43, are from just before 8:00 p.m. on Wednesday, May 3, at the Publix Super Market in Atlanta. According to family members, who say the store manager was kind enough show them the footage, Darrell can be seen on security video purchasing several items, renting a few movies from the Redbox, checking out and walking out of the store.
Early the next morning, around 2:00 a.m., two downstairs neighbors at his apartment complex reportedly heard several loud thuds. They were loud enough to wake them, they later told Krista..
When Krista didn't hear from her brother, she drove the roughly two and a half hours to his apartment. She had a feeling in her gut that something wasn't right. When she got there, she spotted his car in the parking lot.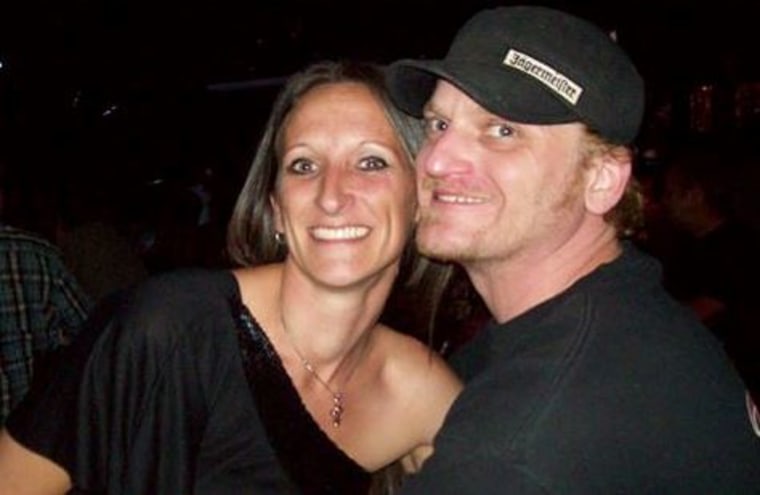 But when she walked up to his apartment, panic set in.
"The door was unlocked, and his apartment was in a state of disarray," Krista told Dateline. "He's a big movie lover, and all his DVDs were thrown around. The shelves were tilted over. The Lego houses he built with his son were destroyed. And we found his keys, cellphone and wallet inside."
Krista called the police, who responded to the scene. Officials did not return Dateline's request for comment on the case, but are investigating Darrell's disappearance as a missing person case. Few details have been released.
The seriousness of the situation really hit home for Darrell's family when he failed to pick up his son from his ex-wife's home this past Sunday, as scheduled. "We were all just holding our breath, because he would have dragged himself there bleeding to see his son if he had to," Krista said.
Those who know Darrell are extremely concerned. Zahra Mas, a longtime friend of both Darrell and Krista, told Dateline she couldn't imagine what could be going on.
"It's like you just want to know what's going on," Zahra said. "This isn't him. He's a straight up-and-down guy, so something has to be wrong. I can't wrap my head around this."
Zahra told Dateline that nothing seemed to be amiss in her friend's life. He had recently won a cooking competition, and was enjoying watching his son grow. A big Atlanta Falcon's fan, he was excited about the players the team had just drafted this year. No one had been bothering him, that she was aware of, and his cell phone left no clue as to what may have happened.
Darrell wouldn't just vanish, his loved ones say.
"Please, we just want him home," Krista said. "Anything anyone can do to help. Precious time is ticking away and we need help to find him."
Darrell Rice is described as 6'2" tall, weighing 180 lbs. with light brown hair and hazel eyes. Anyone with information regarding his case is urged to call the Atlanta Police Department at (404) 614-6544.