Olivia Lone Bear was always at home on the Fort Berthold Indian Reservation in New Town, North Dakota, her brother Matthew Lone Bear told Dateline. Olivia had five kids under the age of 14, after all, and they were her primary responsibility.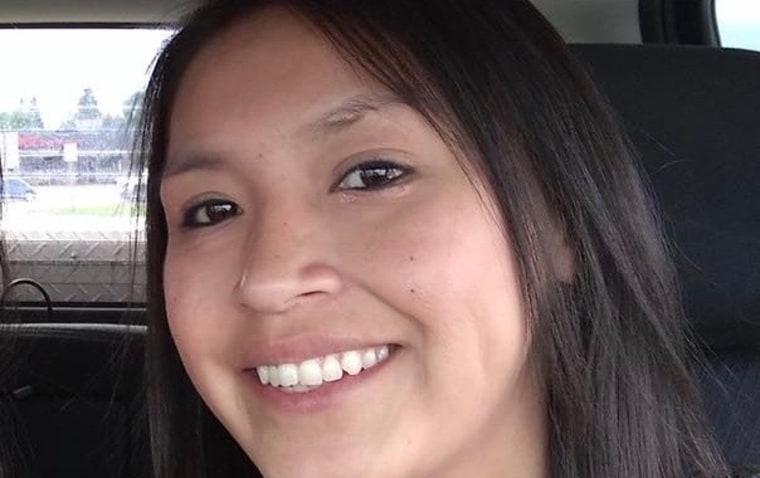 "She was in-between jobs, so that's all she did – take care of them," Matthew told Dateline. "She stayed at the house and cooked dinner at night and got the kids to school in the morning."
Matthew said Olivia, 32, loved being with her kids. Tragically, her youngest child, an infant, passed away. Matthew said Olivia didn't seem depressed anymore, though, and didn't show signs of obvious stress.
"The last time we saw Olivia, she was just herself," Matthew told Dateline. "She was acting really outgoing and cooked dinner for the family. Just everyday things."
Life was back to normal. But life was about to drastically change.
On October 24, 2017, Olivia went to the local Sportsman's Bar with friends. According to a release by the Three Affiliated Tribes Police Department (TATPD), Olivia was last seen leaving the bar in a teal Chevy Silverado 2500 HD LT with the North Dakota license plate 839-BRC; Matthew said he was asked not to comment on whether she was alone when she left, because it's an open and active investigation.
Matthew says it seems that Olivia did come home after leaving Sportsman's, though. He told Dateline that family members later found her cell phone, wallet, and money at her home on the Fort Berthold Indian Reservation. In the home, family also found the items of clothing Olivia was last seen wearing.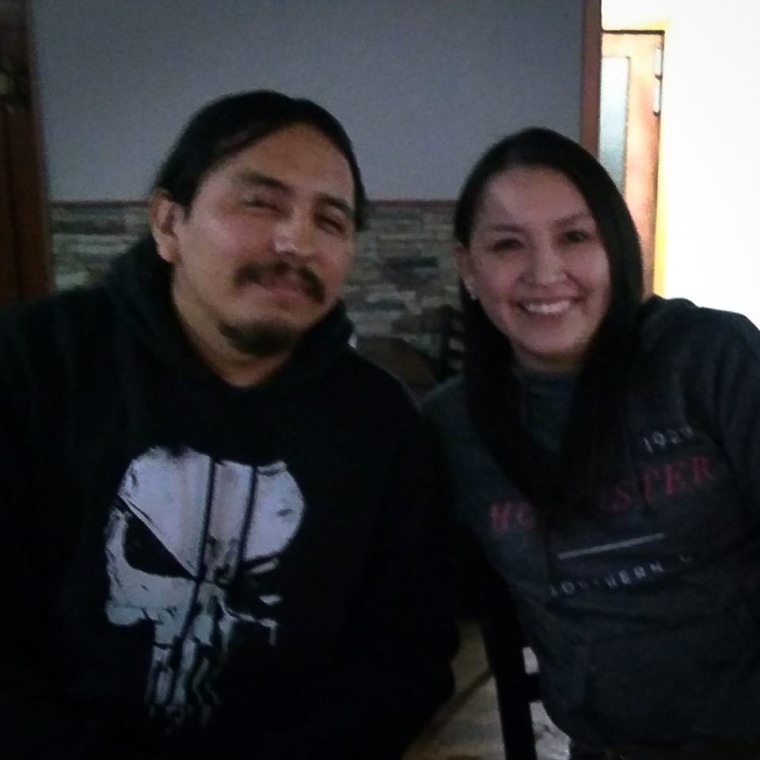 After not responding to phone calls for two days, Olivia was reported missing to authorities by family members.
TATPD did not reply to Dateline for comment as of Monday afternoon, but TATPD Detective Sam Lincoln told NBC-affiliate KFYR that search teams combed through nearby waterways in the two weeks following Olivia's disappearance. Detective Lincoln also said there are no signs of foul play.
"That's one of the puzzling things right now, is finding the pick-up truck. We've had no sightings of it since we began," Detective Lincoln told KFYR. "Without finding the vehicle or Olivia herself, there comes a point in time when I'll assign a detective to the case and then he'll be the focal point or the hub for the family and stuff. And then I suppose resources will be diminished."
Tribal police also told KYFR that authorities across the state are searching for Olivia. They said her information has been submitted into a national criminal database to work with other law enforcement agencies.
Olivia's brother Matthew told Dateline that TATPD hasn't been as helpful as the family would like.
"The problem is we're getting help from outside people and agencies, but when they get to the part when they have to coordinate with the TATPD, [the TATPD] are turning them away," Matthew told Dateline. "They're supposed to be investigating this, but they're missing information."
Matthew said that investigators did come to talk to the family about Olivia's disappearance – but only about five weeks after she went missing.
"They should have come to talk to us right when she was reported missing," Matthew said. "We don't even know who the lead investigators are. We try to be civil and work with them, but there's a lack of transparency from them."
Matthew told Dateline the family is leading the ground searches, but the Fort Berthold Indian Reservation alone is almost one million acres. But at a December 2 press conference in New Town, Olivia's family made their message clear: they're not giving up.
"We're gonna still look. We're not gonna quit," Olivia's father Harley Lone Bear told media at the press conference.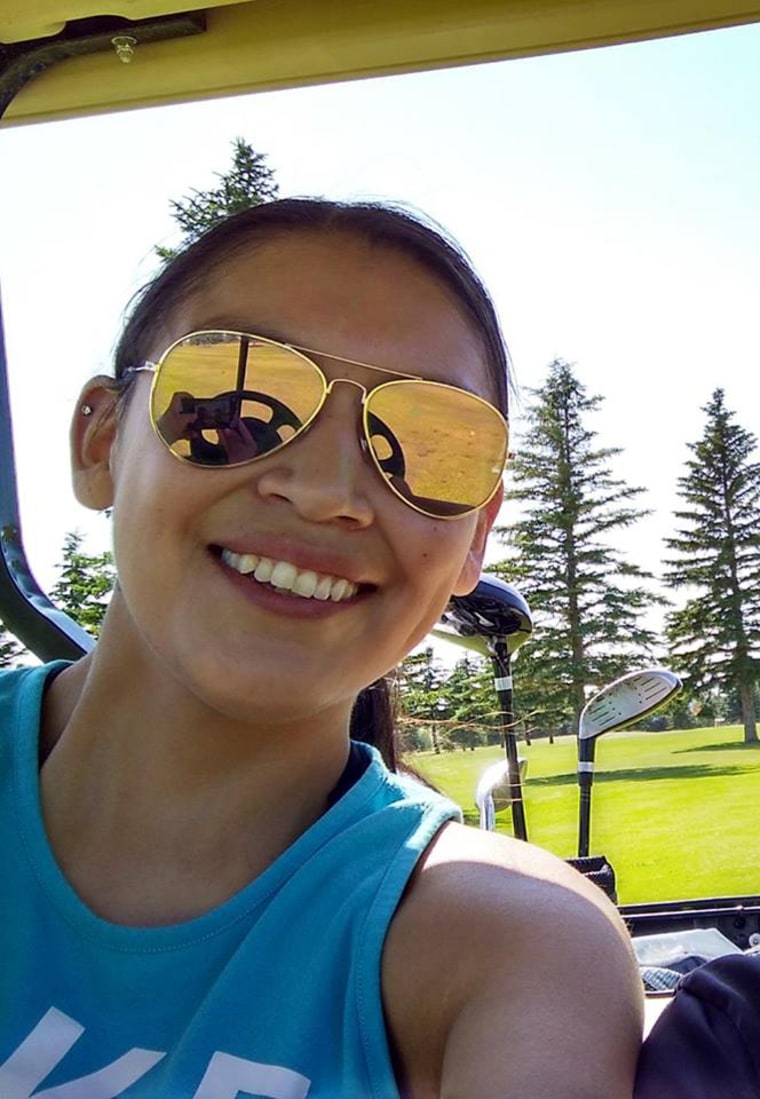 "Don't wait for law enforcement, because people have this false sense of security that when you file a missing person report, that all of the officers and detectives jump in their cars and run all over the place looking for this person. And that's simply not true," Lissa Yellowbird-Chase, who has been helping search for Olivia, said at the press conference.
North Dakota Senator Heidi Heitkamp (D) has also joined the search efforts for Olivia, as advocating for Native American woman has been a hallmark of the Senator's platform. In October 2017, Senator Heitkamp introduced "Savana's Act," which is legislation to combat the epidemic of murdered and missing Native women and girls.
According to Senator Heitkamp's website, "on some reservations, Native women are murdered at ten times the national average, and 84 percent of Native women have experienced violence in their lifetime." The North Dakota Senator also started the #NotInvisible campaign on social media "to bring attention to the epidemic of murdered and missing Native American women." New Jersey Senator Cory Booker (D), Cindy McCain (wife of Arizona Senator John McCain (R)), and actor Mark Ruffalo have supported Heitkamp's campaign online.
Senator Heitkamp has posted several times about Olivia's disappearance. Matthew says awareness and help with the search efforts are exactly what the family needs.
"We need more boots on the ground," he told Dateline.
Olivia Lone Bear is described as being 5'6", 130 lbs., with brown hair and brown eyes. When she was last seen, Olivia was said to be wearing light-colored blue jeans and a black Columbia jacket with a hot pink lining and a hot pink Columbia logo on the left shoulder. She has scars on her right front shoulder and one on her palms. She has several tattoos, including Roman numerals on her right arm.
A $20,000 is being offered for information leading to Olivia's safe return home, or for information resulting in the arrest of someone who may have harmed her. For updates on Olivia's case, and for information on how to help, please visit searchingforolivia.com or the Searching for Olivia Lone Bear Facebook page. If you have any information of Olivia's case, please call the New Town Police Department at (701) 627-6141.