Authorities believe a body found in a submerged truck belongs to missing North Dakota mother Olivia Lone Bear.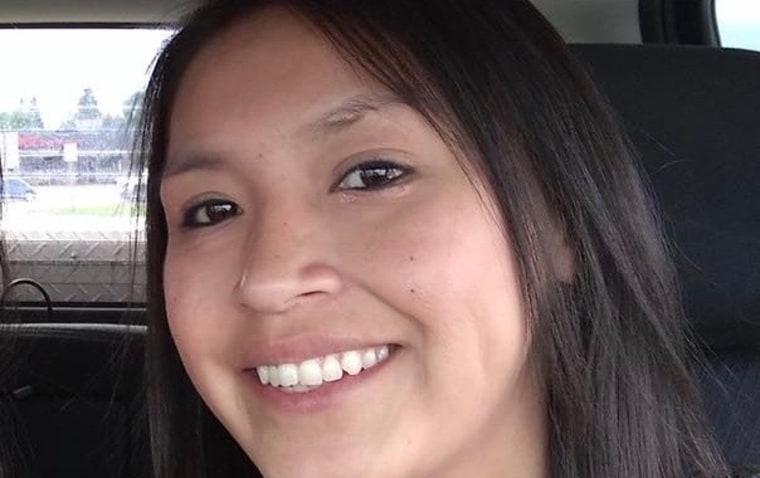 FBI Minneapolis Media Coordinator Michael Kulstad told Dateline the body was found Tuesday when "a private search group, using sonar in Lake Sakakawea, found what they believed to be a vehicle and alerted authorities."
Kulstad confirmed that the truck recovered is the teal Chevy Silverado 2500 HD LT with the North Dakota license plate 839-BRC in which Olivia was last seen. He told Dateline that DNA from the body has been sent to a lab for testing, but "law enforcement is confident that the body that was recovered was Ms. Lone Bear."
According to Kulstad, the identification is based on identifying information provided by the family, the fact that it was found in close proximity to Olivia's house, and the fact that it was found in the truck in which she was last seen.
Authorities say there is not yet any indication of how the truck got into the lake.
"That is still under investigation and a question that the team of investigators hope to answer after examining the truck and working with the North Dakota Highway Patrol's accident reconstruction team," Kulstad told Dateline. "It is too early in the investigation to speculate what may have happened prior to the truck ending in the lake."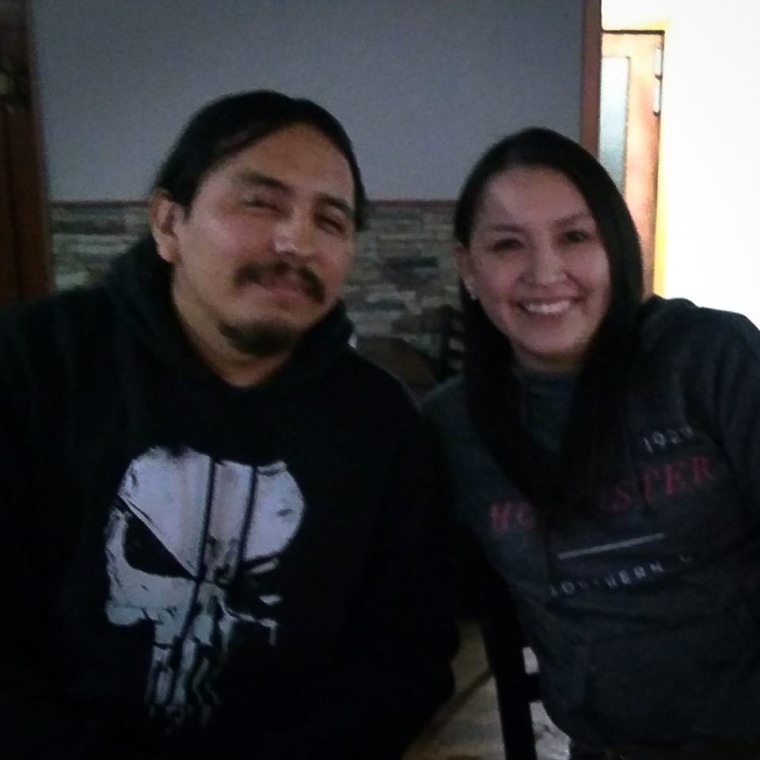 "We still feel anger and frustration at the events that transpired. But our relative is home and we can lay her to rest in our way. That is just as important to us," Olivia's brother Matthew Lone Bear told Dateline. "There is still an ongoing investigation. We hope we get more answers soon." He added, "We love you Olivia."
As Dateline has previously reported, Olivia was last seen on the night October 24, 2017. At the time, she was driving away from Sportsman's Bar near her home on the Fort Berthold Indian Reservation in New Town, North Dakota. It's unclear if she was alone when she left the bar.
In December of 2017, Olivia's brother Matthew told Dateline it seemed that Olivia came home after leaving the bar. According to Matthew, family members later found Olivia's cell phone, wallet and money at her home on the Fort Berthold Indian Reservation. In the home, family also found the items of clothing Olivia had last been seen wearing.
After not responding to phone calls for two days, Olivia was reported missing to authorities by family members.
Three Affiliated Tribes Police Department (TATPD) Detective Sam Lincoln told NBC-affiliate KFYR shortly after Olivia's disappearance, that search teams combed through Lake Sakakawea, the lake where Olivia and her truck would eventually be found, in the two weeks after she vanished.
Nothing of significance was found in those initial searches of Lake Sakakawea.
Olivia Lone Bear will be laid to rest on August 6 at 10:00 a.m. at Johnny Bird Veterans Memorial Hall in New Town, North Dakota.
For updates on Olivia's case, and for information on how to help, please visit searchingforolivia.com or the Searching for Olivia Lone Bear Facebook page. If you have any information on Olivia's case, please call the Minneapolis FBI Field Office at (763) 569-8000.