As 2014 was coming to a close, Marina Boelter was getting her life together.
"She had just moved into her own apartment and was working hard," Ashley Boelter, Marina's sister-in-law, told Dateline. "She wanted to be able to take care of herself and her son."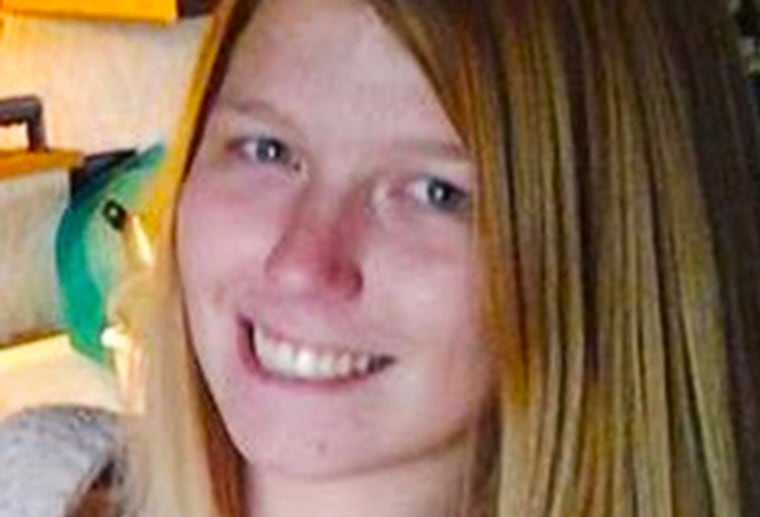 It was New Year's Eve 2014 when Boelter, 18, got off work from the Bloomfield, Indiana IGA grocery store. The details of what happened in the following hours are hazy, but one thing is certain; Marina disappeared.
"I got that phone call and it's just something you would never expect," said Ashley. "And there have been no clues, nothing really since."
According to detectives, Marina was last seen around 6:00pm leaving the grocery store. D.J. Lockhart, Marina's former boyfriend, and father of her young son, told police he saw the 18-year-old being driven away from the store by an older man.
"Who really knows if what he saw really happened, but either way, she disappeared," said Ashley. "There are several theories, but all we know is someone out there knows what happened when she left that store."
First Sergeant Paul Suding from the Indiana State Police Criminal Investigation unit, told Dateline detectives are no longer searching for that vehicle or the man Lockhart described.
"The best way to describe it is: an active investigation," said Suding. "She is still considered a missing person at this time, but that's all the information we can really release as it is an ongoing case."
Just six weeks after Marina disappeared, Lockhart was found stabbed to death. Indiana Police say, however, they have no evidence to suggest the two incidents were connected in any way.
Since her disappearance, Ashley says Marina's family has been desperately searching for any answers they can get. "It's like nine out of ten days you are fine and just push on, then that tenth day comes and you collapse," she said. "The biggest thing is that she's a mother. The least we want is answers, so that one day we can give her little boy the information he deserves."
Marina's son is currently living with a foster family in Indiana, but Ashley and her husband, who reside in Nevada, have filed for custody. A court date is scheduled for later this summer. Ashley says that, although Marina is missing, they want to do everything they can to keep her face and story out there, "Of course we want her to come home safe, but at the least we want answers. We aren't going to stop until we have that."
Marina Boelter is described as 5'3" tall, weighing 110 pounds, with blonde hair and blue eyes. She has a tattoo on her foot of a star with butterfly wings. If you have any information that can help bring Marina home, please contact the Indiana State Police at (812) 332-4411.
You can also visit the 'Find Marina Boelter' Facebook page for more updates on the case.