February 2016 was a busy time for Russell Burnett. His daughter was planning a birthday party for him; he had also recently found out about a second son, and was spending a lot of time with him. He had friends to hang out with, and dog, Bevi, to pet.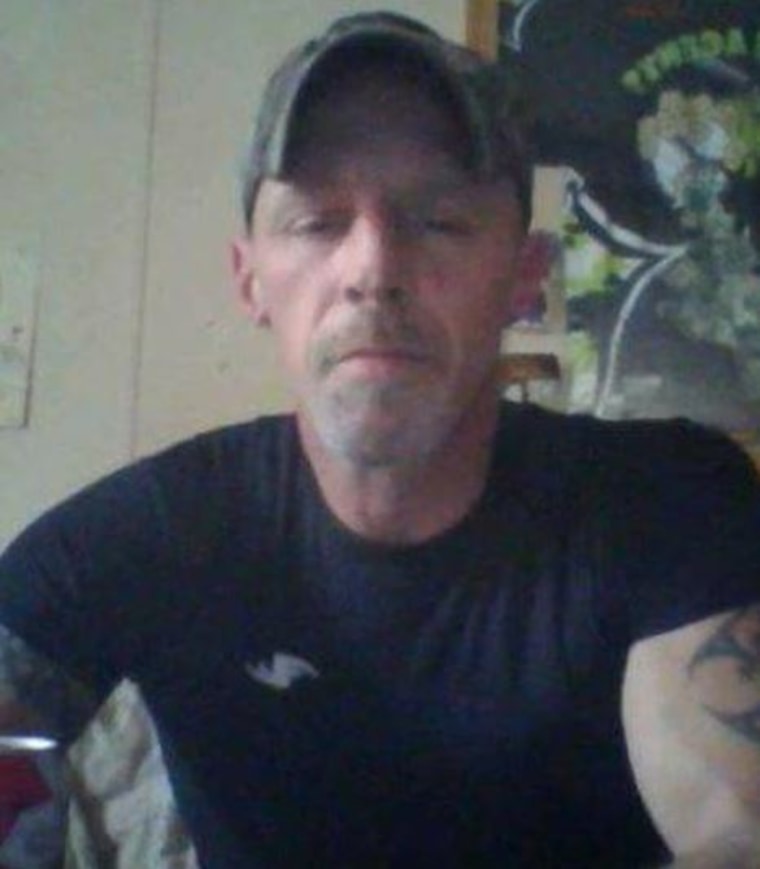 February 2016 was also a difficult time for Russell Burnett. Both of his parents had cancer, and the anniversary of his 20-year-old son's death was approaching. According to his friend Kelly Young, Russell, 48, was scared to be alone. Kelly frequently took meals to Russell and his dog Bevi.
"I loved him like a kid brother. I can't see Russell or his dog Bevi starve," Kelly told Dateline. "We lived about half a mile from each other. I usually saw him every day, or every other day."
On Sunday February 19, 2017, Kelly went over to Russell's house in Franklin, Maine. The pair liked to watch the sitcoms "Big Bang Theory" and "Two Broke Girls" together.
"[Russell was] not in his right mind," Kelly told Dateline, describing Russell that Sunday night. "Very odd behavior."
Russell's cousin Kim Wilbur told Dateline that the next day, Russell and Bevi visited his neighbor Terrie Casper's house; Russell and Bevi ended up staying the night on the couch.
"In the morning, Terrie woke up and Russell got up, too. He was supposed to meet someone to take him to the doctor," Russell's cousin Kim told Dateline. "So he and Bev left. Terrie says she watched them walk through the woods back toward Russell's house."
But three hours later, when Russell's ride showed up to take him to the doctor, Russell and Bevi were nowhere to be found.
"His cell phone, cell phone charger, bible and the jacket he had had on were all found at his house," Kim said. After waiting a few days to see if Russell would come home, Russell's cousins reported him missing to the Hancock County Sheriff's Office. The Hancock County Sheriff's Office did not reply to Dateline as of Monday afternoon.
"I called the search and rescue crew," Kim told Dateline. "They came down from more north in Maine and they brought three cadaver dogs. They didn't charge us anything to do it."
Kim said the dogs sniffed Russell's belongings in his house and then spent the entire day in the woods. It was February in Maine, though, so the low temperatures and gusty winds halted the ground search.
Kim told Dateline Russell didn't have any bank accounts, so there was no way to track him.
"We had helicopters, we had search parties – but found nothing. It went on for weeks. We've looked in people's boats, sheds, vehicles – you just never know where someone is," Kim said. "There was a big crunch at the beginning because it was so cold. We needed to find him, because otherwise he would die."
All searches were fruitless. There was no sign of Russell or his dog Bevi.
Until two weeks after Russell vanished, that is, when his neighbor Terrie spotted a familiar furry friend in her front yard.
"[Bevi] showed up two weeks later at the neighbor's house looking totally fine," Kim told Dateline. "He was fed, happy and rolling around in the yard. It's the strangest thing."
"Bevi was washed, well fed, no broken nails, no dander -- she was a kept dog," Kelly said. "If she was out in the woods with Russell, she would have been skinny, dirty and lifeless. [Whoever] had Bevi, pampered her."
Kelly said Russell and Bevi never left each other's side. But Russell never came home.
The case recently got transferred from the Hancock County Sheriff's Office to the Maine State Police Department, but Kim said the search efforts have largely dissipated. Russell's cousin told Dateline that as the anniversary of Russell's disappearance approaches, she no longer believes he is alive.
"At this point, he is probably playing baseball in heaven. Russell would never go anywhere for a period of time without being in touch with his family," Kim said. "He was a very loving, compassionate person. He cared about people. He had his problems, but he was harmless."
Although she no longer watches her favorite shows with her friend, Kelly said she thinks about him constantly.
"Like Willie Nelson sings, 'You are always on my mind,'" Kelly told Dateline. "I would tell my friend, 'You are not forgotten. You are loved, and Bevi misses you.'"
Russell Burnett is described as being 5'7" and weighing 150 lbs. with hazel eyes. He has a shaved head, and a blonde beard. If you have any information on Russell's disappearance, please call the Maine State Police at 207-973-3700 and ask to speak with Sgt. Darryl Peary.