High schools are run on regimented schedules. The students arrive, the bell rings and class begins.
Except when the teacher doesn't show up to class.
On the morning of Friday May 19, 2017, 44-year-old Theresa Lockhart didn't show up to teach her first class at Schoolcraft High School in Schoolcraft, Michigan.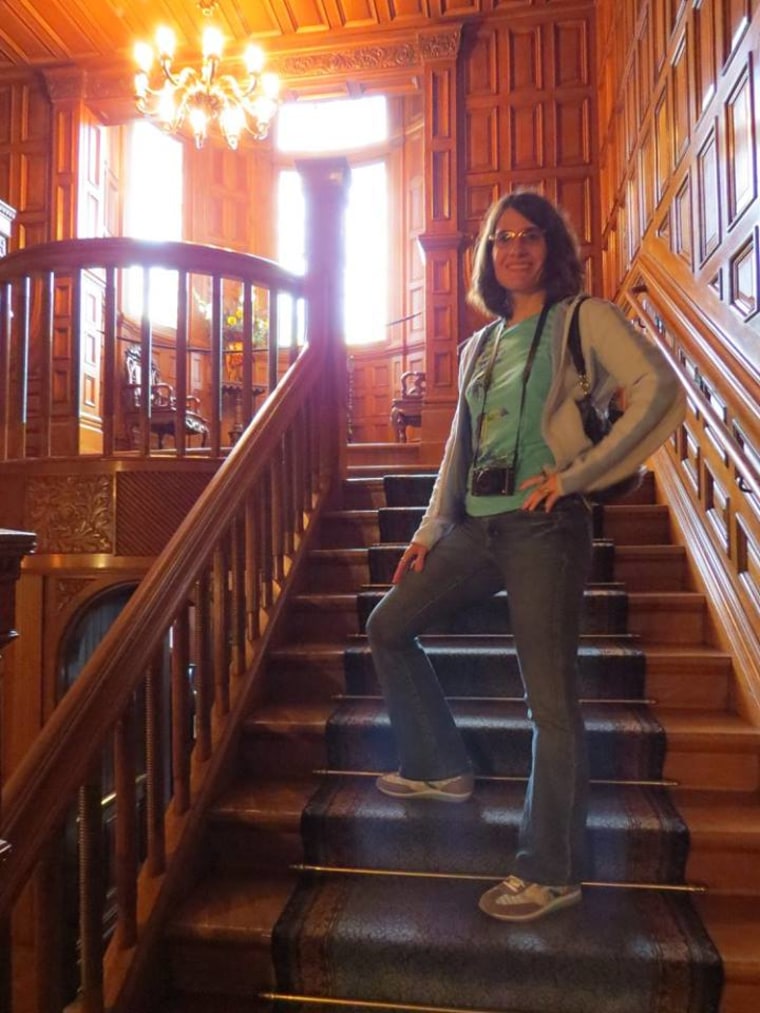 The day went on. No sign of Theresa at school. When the final bell rang for the day and the students were released to go home, the school grew worried.
"She was reported missing by school officials on May 20 because she didn't show up and they were concerned about her," Senior Deputy Police Chief of the Portage Police Division John Blue told Dateline. "Then an officer made contact with her husband Chris Lockhart on the 21st."
Making contact with Chris proved to be harder than police expected.
"He was not answering the questions, not providing us with any information," Senior Deputy Chief Blue said. "It was pretty evident he didn't want to cooperate, from the get-go."
Chris did reveal, though, that he was the last person known to see Theresa.
"At about 6:00 p.m. on the 18th, we know Theresa left a gym [and went home]," Senior Deputy Chief Blue told Dateline. "The only information we got from the husband was she left the house again at 10 p.m. He didn't say where she was going."
Joan Mullowney, Theresa's sister, lives in British Columbia, Canada. She found out about her sister's disappearance on Facebook.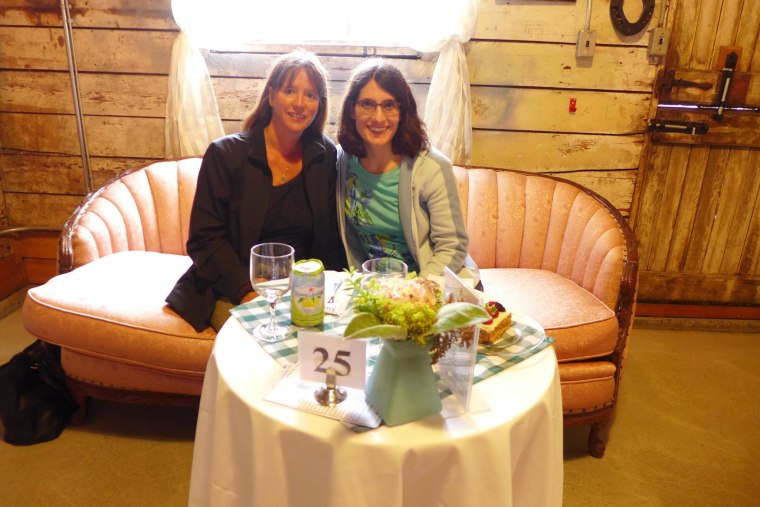 "One of my cousins [saw] a Facebook feed saying something about Theresa missing. She called me and told me about it," Joan told Dateline in an e-mail. "I was shocked and didn't really believe it at first."
On Monday May 22, authorities located Theresa's car in a parking lot about three miles from her Portage home.
"We secured the vehicle and processed it," Senior Deputy Chief Blue said. "We started to conduct searches immediately around that area."
As the investigation ramped up, authorities say they searched the nearby waterways and wooded areas, too, with "helicopters, canines, cadaver dogs, ATVs and kayaks."
"We also conducted searches around the residence," he told Dateline. "During the whole time, the husband was not cooperating with us, still."
Senior Deputy Chief Blue said crowds of media began surrounding the Lockhart home, where Theresa's husband Chris is still living. This is when Chris began having arguments with the neighbors about the street disturbance.
"The neighbor set up a camera system [aimed at the Lockhart] house," Senior Chief Deputy Blue told Dateline. "Chris went to snip the wires -- but didn't snip all the wires -- so they had him on camera doing that."
NBC affiliate WOOD obtained access to that security footage. Because of this incident, Chris was arraigned on July 7 on one count of interfering with electronic communications, a felony, and one count of malicious destruction of a building under $200, a misdemeanor.
Since then, however, authorities told Dateline, Chris has been arrested three more times. On July 17, Chris was pulled over for drunk driving.
"They put him on an alcohol tether," Senior Chief Deputy Blue said, which he explained as a "sophisticated GPS-type system" that monitors alcohol intake. "But he ended up destroying that, so he was arrested for damage of property."
In addition, according to police, a condition of his bond for the July 7 arrest was that he not consume alcohol, so authorities cited Chris with a violation of his bond, as well.
"So you have this series of four arrests in sequence," Senior Chief Deputy Blue told Dateline. "He is definitely spiraling there, in his whole set of issues, and he is a person of interest in this case."

"To be honest, I don't know if he has any involvement in her disappearance or not," Theresa's sister Joan told Dateline. "He was the last person to have seen her that evening, [but] whether or not Chris did something to her, or was involved in something that he shouldn't have been involved in and she had to escape for her own safety… I don't know."
Joan said she certainly doesn't "know Chris well enough to say if he is the kind of person to actually kill someone."
"The first time I meet Chris was for their wedding 10 years ago," Joan said. "Whenever Theresa and I spoke via Skype I'd sometimes see him pop his head into the room and say hello but I don't know Chris at all."
Despite not being close with her brother-in-law, Joan told Dateline she did get in contact with Chris after finding out Theresa was missing.
"All he said was that she was missing and that the police was handling it," she said. "I asked him what he was doing to help the search, and he just said that the police were equipped for searching for her. In other words, he wasn't doing anything which shocked me, since she was his wife."
Joan added she has "reached out [to Chris] via messenger but since [his] arrests he hasn't contacted [me] back."
In the five months since Theresa disappeared, police have searched her home twice, after finding evidence that allowed them to obtain search warrants.
"I'd love to elaborate on what we have, but it's a fluid investigation -- revealing evidence could inhibit the investigation," Senior Deputy Chief Blue told Dateline. "We do believe Theresa is deceased, because of the time that has gone by and the lack of proof of life; there has been no 3rd party communication, no tracking on credit cards, no tracking of anything."
Joan told Dateline that wherever her sister is, she does not believe she went there voluntarily.
"Theresa would never leave like this for this length of time without telling someone. She'd worry that she was causing someone else to worry and she's not that kind of person to allow folks to worry about her needlessly," Joan said. "She is well liked by her fellow teachers [and] students, as well as the church members at her church. She loved her husband and his two kids, so for her to take off and worry all these people is so not like her."
Senior Deputy Police Chief Blue said Theresa's case is open, ongoing and active.
"We have three detectives on it that are working simultaneously," he said. "Some of these cases aren't going to be solved right away."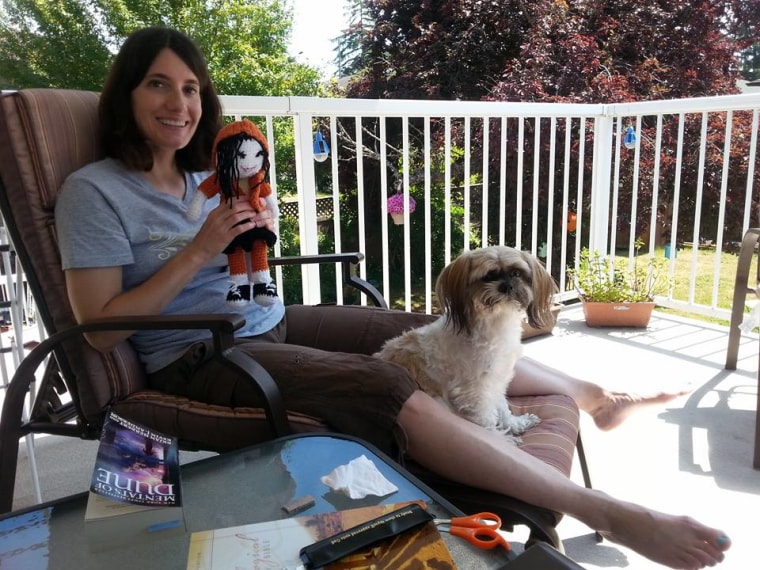 While she waits for word of her sister, Joan seems to take comfort in her faith. And for the families of other missing persons, Joan has a message: "There is a peace beyond understand[ing] for those who trust in God during these hard times. Their loved ones will still be missing but they themselves will have an inner peace to help them. In John 14:27 Jesus says, 'Peace I leave with you; My peace I give to you; not as the world gives do I give to you. Do not let your heart be troubled, nor let it be fearful. [This] is the peace that I have found to deal with this situation and that I want all those who have a loved one missing to have this peace as well."
Theresa Lockhart is described as 5'5" tall, weighing 115 lbs with brown eyes and short dark hair. Anyone with information on Theresa Lockhart is asked to contact the Portage Department of Public Safety at 269-329-4567 or Silent Observer at 269-343-2100 to remain anonymous.