Mike and Joan Renee Cook had a tumultuous marriage.
"They were never happy," Joan's sister Carol Huffman Byer told Dateline. "It was more of a comfort thing for both of them."
The couple lived in Salem, Virginia with their young daughter, Ashlyn. But in 2007, Mike moved to Des Moines, Iowa to find a job, with plans for Joan and Ashlyn to join him once he was settled.
Meanwhile, though, Joan was also settling down, herself. She'd gotten a new job – and a new man. According to Carol, just three months after moving to Des Moines, Mike found out about Joan's new relationship and moved back to Salem.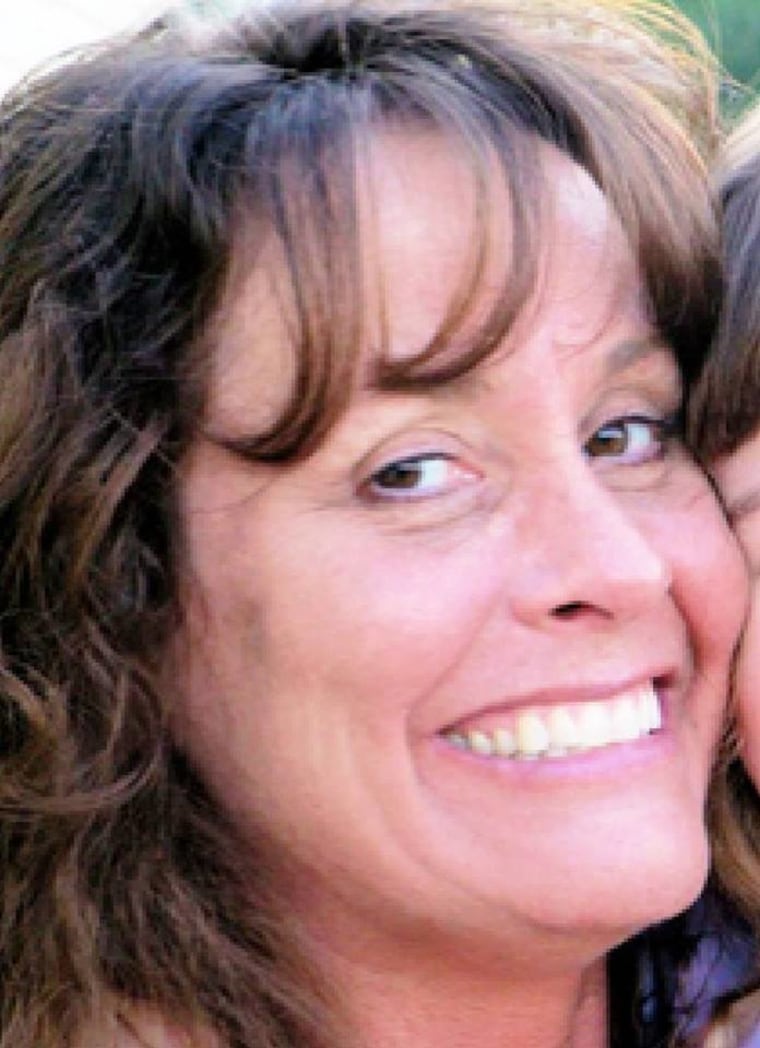 Carol told Dateline that's when Mike and Joan's rocky relationship took a turn for the worse. She says Mike started stalking Joan and her new boyfriend.
"Mike had done a couple of things," Carol said. "He'd sit outside their work and wait to watch them come out. She says one weekend she saw him putting nails behind her tires.
"I confronted him on it and he said, 'It was just a stupid thing I did'," Carol said. She added, however, that, to her knowledge, her brother-in-law never made specific threats or showed violence.
By the end of 2009, Carol says Joan was living with her new boyfriend.
"Which wasn't right – she knew our feelings on it," Carol told Dateline. "She eventually wanted to get a divorce from Mike, but she couldn't afford it at the time."
Joan's new boyfriend had a daughter, and had visitation with her every other weekend; on those weekends, Joan would stay with Mike and Ashlyn at the family home where they still lived.
On January 24, 2010, during one of those weekend stays, everything changed. Carol says it was cold that night and raining -- certainly not ideal weather for a late-night walk around the neighborhood to see a friend.
Carol says Mike told her that the evening Joan left had been a completely normal night.
The Roanoke County Police Department did not respond to Dateline's request for comment by publication time, but they told NBC affiliate WSLS that Joan left her home around 11 o'clock that night. Authorities say their last trace of the 44-year-old was a text from her phone to the friend she was allegedly going to see the night she vanished. The text was sent around 5:00 a.m. on January 25 – just six hours after she was last seen – and simply read: "I love you."
Carol found out about Joan's disappearance when Joan's work called a few days later and said her sister hadn't shown up for a couple of shifts.
"I was not able to get in touch with her," Carol told Dateline. "I talked to her husband and he said the last time he'd seen her was on the night of the 24th when she had set off on foot for her friend's house."
Carol said Mike told her he hadn't reported Joan missing yet, because he figured she was still around somewhere – she had been living with her new boyfriend, so Mike wouldn't see her every day anyway.
The Roanoke County Police told WSLS Mike then reported Joan missing, and the investigation began.
"The police department used cadaver dogs in the front and back yard [of their home]," Carol told Dateline. "There was no blood evidence anywhere. Just – poof! She was gone."
Carol told Dateline the police ruled out Joan's new boyfriend as a suspect, because he was out of town with his daughter that weekend.
Carol said Mike has told police he and his wife weren't arguing the night Joan vanished, and in Ashlyn's interview with authorities, the then-7-year-old told police she didn't hear anything loud or out of the ordinary in the house that night. Carol, though, believes Mike knows more than he's saying.
"I truly think something happened between the two of them," Carol told Dateline. And as the last person to have seen Joan, "he is the only one who knows anything."
Police also believe someone close to the family knows what happened. While nobody has been charged in connection with Joan's disappearance, now retired Roanoke County Police Department Commander David McMillan told WSLS in 2015 that he was optimistic about her case being solved.
"With witnesses time usually helps us, because they have time to think about it -- to learn more and then make decisions to come forward," Commander McMillan told WSLS.
Carol said Joan's daughter Ashlyn lived with her for a few months following Joan's disappearance, but she and her dad Mike have since moved back to Des Moines, Iowa.
"[My family has] a slight relationship with Mike, only because of Ashlyn," Carol told Dateline. "We can talk on the phone."
Joan's disappearance has caused pain for many of her family members.
"The ordeal caused my mother to have a mental breakdown. It's been rough on her," Carol said. "And our dad passed away about a year and a few months ago, so we'd like to have her home -- to put her beside him."
"Our biggest desire is justice," Carol added.
Joan Renee Cook is described as being 5'6" tall and weighing 120 lbs. Both of her ears are pierced and she has two known tattoos: a frog on her lower middle back and a string of flowers around one ankle. For more on Joan's case, visit the Find Joan Renee Cook Facebook page. If you have any information on Joan Renee Cook's disappearance, please call the Roanoke County Police Department at 540-562-3265.