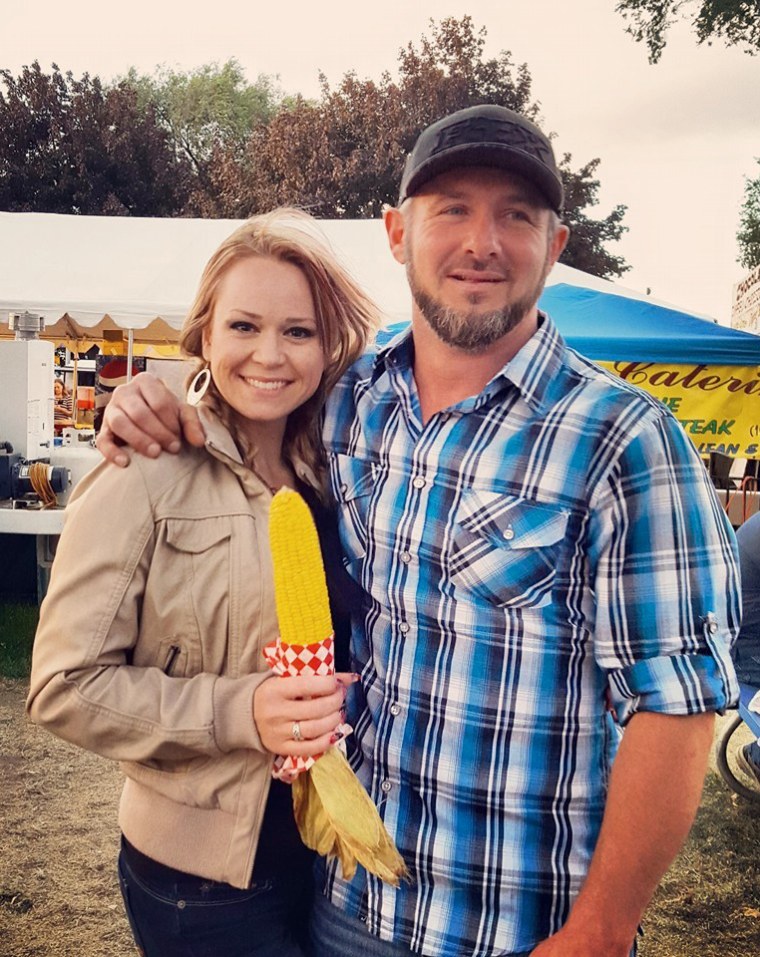 Deanne Hastings left a note for her fiancé saying she had a great day and was headed to the grocery store.
That was on the night of November 3rd. Since then, no one has seen or heard from her.
"Every day, I pull up to our house and hope to see her there waiting on the porch. But she's just not there," Mike Tibbetts, Deanne's fiancé, told Dateline. "I go to work, then I drive all around hoping maybe I'll see her. That's all I do -- just look for her."
The timeline of when Deanne was last seen is a bit unclear. The 35-year-old left her first day of cosmetology school at Spokane's Glen Dow Academy that afternoon, and then headed home. Her eldest son's girlfriend came over to have Deanne do her nails, and left around 9:30 p.m., according to Tibbetts. He arrived home from work about an hour later to find a note from her saying she had run to the store.
Deanne's credit card was last used the following morning in Latah Valley, not too far from her residence, at the Latah Trading Company off Highway 195. Surveillance video shows Deanne at the store around noon that day.
Her vehicle was found parked in a parking lot in downtown Spokane, nowhere near the Trading post or any other grocery store. It appears to have been left there the night Deanne vanished. Inside were her purse, cellphone and wallet. Some of her credit cards were missing.
A man later phoned authorities saying he had given Deanne a ride to the Trading Company the morning after she vanished. He told officials she left her keys in his car, but that he did not know anything else.
Deanne's driver's license was discovered several weeks after she disappeared outside a deli in another part of town. When police tracked her financial records, they discovered three individuals had been using her credit cards. All three were reportedly identified and questioned. Police have told Deanne's family the three said they found the cards in a coat later identified as belonging to Deanne. No other information has been released at this time.
The troubling circumstances are shaking up her fiancé Mike, family and friends.
"At first, I wasn't too worried. But then the weeks have gone on and I knew something had to be wrong," Amanda Ladd, a close friend of Deanne's, told Dateline. "It gets cold here. She has nothing. It's bad."
Deanne's brother, Carson Crider, who currently resides in Houston, Texas, is also very concerned. The two do not speak too frequently, and he admits in the past, Deanne has gone off the radar for a few days, but he says she was very happy.
"She had just told me how happy she was, that she was in love and getting married. There are too many things that are wrong with this. It's different this time. Very different," Crider told Dateline.
Police are investigating and are not sure foul play is involved, but admit the events surrounding her disappearance are a bit suspicious.
"We simply don't know if she chose to be gone or not," Officer Teresa Fuller, spokesperson for the Spokane Police Department, told Dateline. "She's not going to be in trouble but we need to know she is safe. The circumstances are strange enough. We are concerned."
And knowing she is safe is all her loved ones want as well.
"Everything I can forgive, I don't care what it is. I will go get her no matter where she is. I don't care. I love her and she can come back and start off where we left off," said Tibbetts.
Her friend Amanda echoed the same. "We just love her and want her home safe. I always told her that God gave me her as a best friend, and she needs to be back here."
Deanne Hastings is described as 5'4" tall with brown hair and brown eyes. If you have any information about Deanne's whereabouts, please contact the Spokane Police Department at (509) 456-2233.