One year ago, Ashley Lewin wished her grandparents goodnight in Little Rock, California. In the morning, she was gone -- and she hasn't been heard from since.
Despite her family's best efforts, Lewin, who was 15 when she disappeared, often communicated with older men she met online. Because of the nature of these conversations, Private Investigator Denise Savastano told Dateline that she fears that Lewin's disappearance may be related to human trafficking.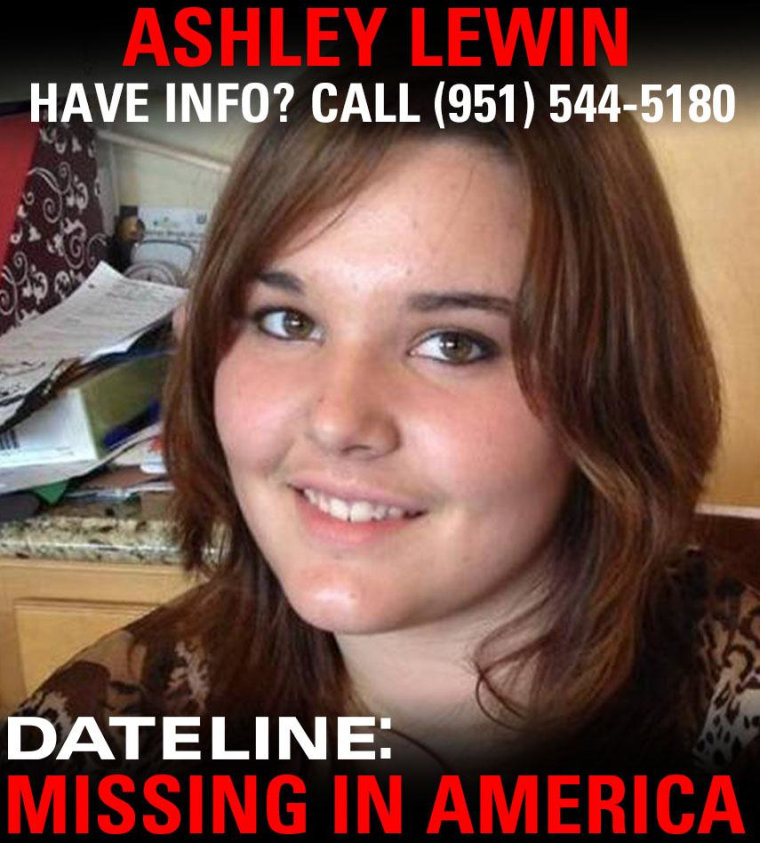 Now 16-years-old, Lewin is 5'6" tall, weighs 180 pounds, and has brown eyes and brown hair.
If you have any information, please contact the Palmdale Sheriff's Station at (661) 272-2400 or Private Investigator Denise Savastano at (951) 544-5180.