Jayme Bowen was last seen on April 10th, 2014 as she left her sister's house to make the short walk to her parents' house, located only a few blocks away in South Columbus, Ohio. Jayme never arrived.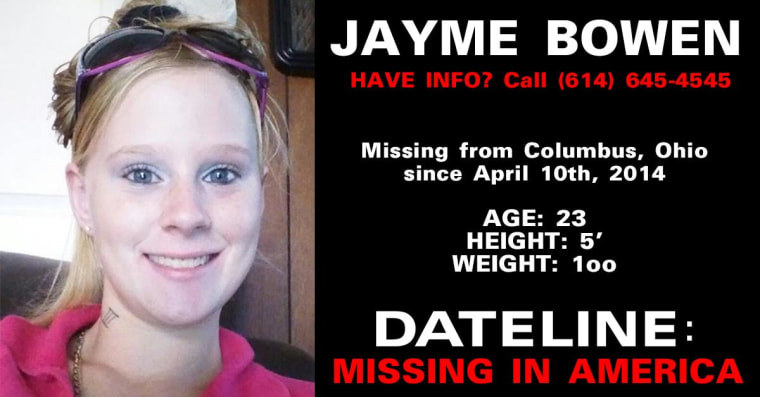 According to the Facebook group 'Bring Jayme Bowen Home', family and friends believe Jayme met with foul play. Several posts detail the young mother's devotion to her two young boys, and her family insists she would never leave them. The case is still ongoing, but no persons of interest have been named, according to detectives.
Jayme is described as 5', weighing 100lbs., with blonde hair and blue eyes. She also has a tattoo of "George III" on the side of her neck. If you have any information that could help in the case, please call the Columbus Police Department at (614) 645-4545.