NAME: Kara Nichols
AGE AT TIME OF DISAPPEARANCE: 19
AGE NOW: 20
LAST SEEN ON: October 9, 2012
LOCATION: Colorado Springs, CO
HEIGHT: 5'8''
WEIGHT: 115 lbs
EYES: Green
HAIR: Bleach blonde, often dyed
TATTOOS: Small Tattoo of Spaceman on left wrist and small tattoo of leaf on left ankle.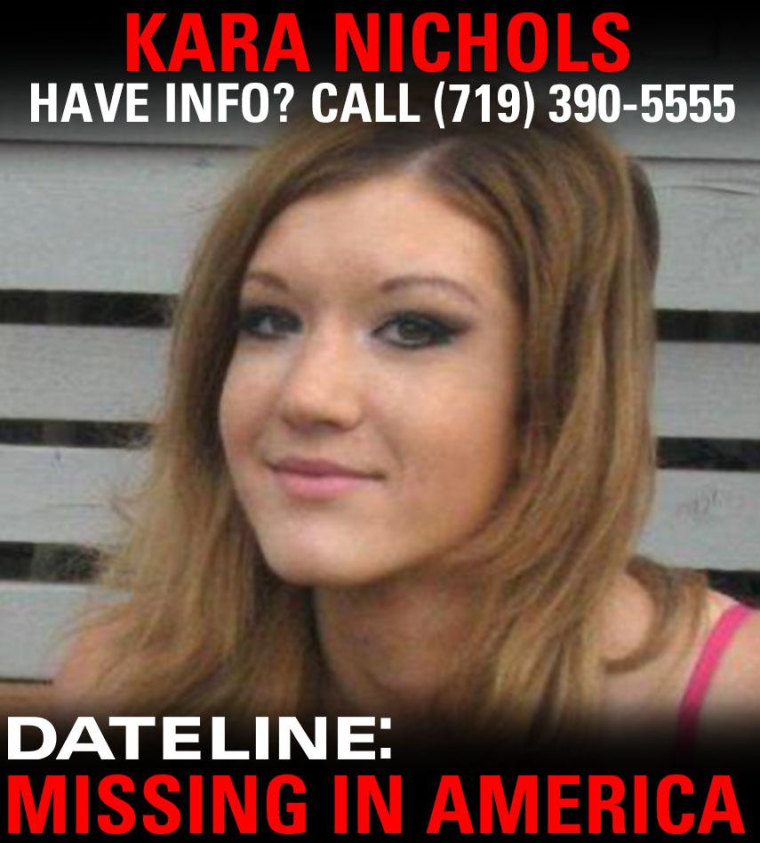 On October 9th, 2012, then-19-year-old Kara Nichols left her home in Colorado Springs, Colorado, headed to a modeling gig in Denver. She hasn't been seen or heard from since.
Kara has gauged ears, piercings in her upper lip and navel, and often dyes her hair.
If you see Kara, please call 911 immediately. If you have any information, please contact Detective Tammy Gugliotta at (719) 390-5555, Case # 12-12983.For more information, visit http://www.KaraNichols.org.