On July 3rd, Megan Nichols disappeared from her home in Fairfield, Illinois.
That night, her mother, Kathy Jo Hutchcraft, discovered a note Megan had left behind telling her mother that she loved her, but would never be happy at home. She also left her cell phone, which had been wiped clean.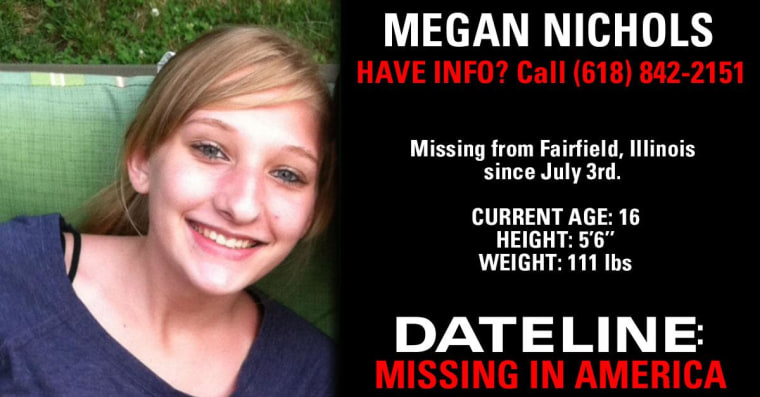 "Megan wouldn't do this, she wouldn't just leave," Hutchcraft
told 14News
, a local NBC affiliate.