Missing In America: Nefertiri Trader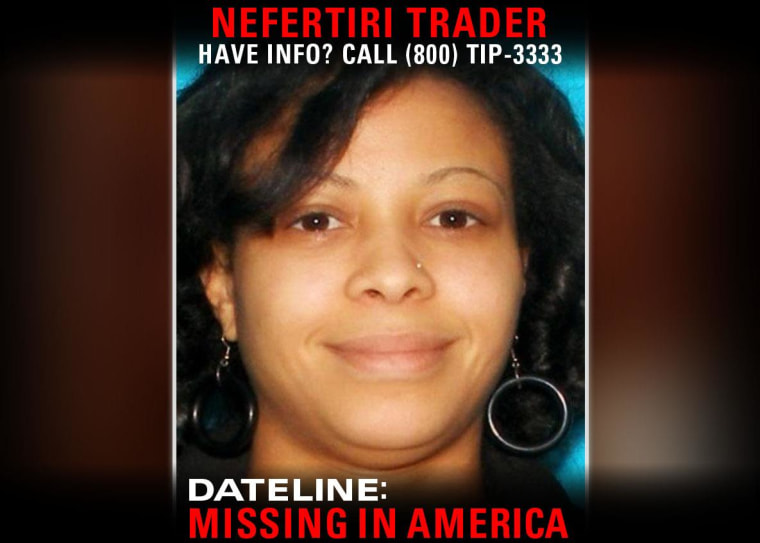 Nefertiri Trader, 33, of New Castle, Delaware was last seen on Monday, June 30th outside her home.
Eye witness and neighbor Joe Robinson told New Castle police that he saw Trader being forced from her home around 4:00 a.m.
Robinson said that he heard a loud shriek prompting him to look out of his window, where he claims to have witnessed Trader being carried from her home and forced into her silver 2000 Acura RL. New Castle police have not confirmed whether or not Trader was driving the car when she left the Saddlebrook neighborhood. The vehicle has a Delaware license plate number 404893.
Trader is 5'6" with brown hair and brown eyes. She lives with her three children and cousin who saw her just hours before she disappeared.
If you have any information on the whereabouts of Nefertiri Trader, call the Delaware Crime Stoppers at 800-TIP-3333 or send tips to www.nccpd.com.