Former Harlem Globetrotter, Rico Omarr Harris, has been missing from the Southern California area since October 10th.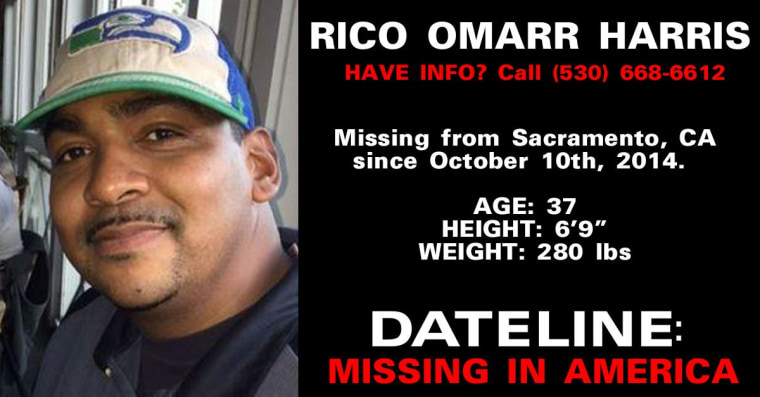 Rico, 37, was last seen on Friday, October 10th after leaving the home he shared with his mother in Alhambra, California. The last time Margaret Hernandez spoke with her son was later that morning at 9:30, while he was driving through the Sacramento area. Rico was on his way to visit his girlfriend in Seattle. His girlfriend confirmed to investigators that she had last spoken with him at 10:45 am. She became worried when he failed to arrive in Seattle, as expected.
Three days after anyone saw or spoke with Rico, his Nissan sedan was found in the Yolo County Regional Parks near Rumsey, CA, about 450 miles north of his Alhambra home. His backpack and cellphone were also located nearby.
In an interview with local NBC affiliate KNBC, Margaret spoke about her concern for her son's well being, saying, "He's 6 foot 9, but people are evil and you never know." Law enforcement officials are still trying to piece together what happened.
Rico is African American and described at 6'9" tall, 280 lbs, with very shot dark hair and brown eyes. If you have any information that may help, please contact the Yolo County Sheriff's Department at (530) 668-6612.