On June 14, 2013, Robert Mayer left his home in Dix Hills, NY for work. Later that morning, he chatted with his wife on the phone about their Father's Day plans.
He was never heard from again.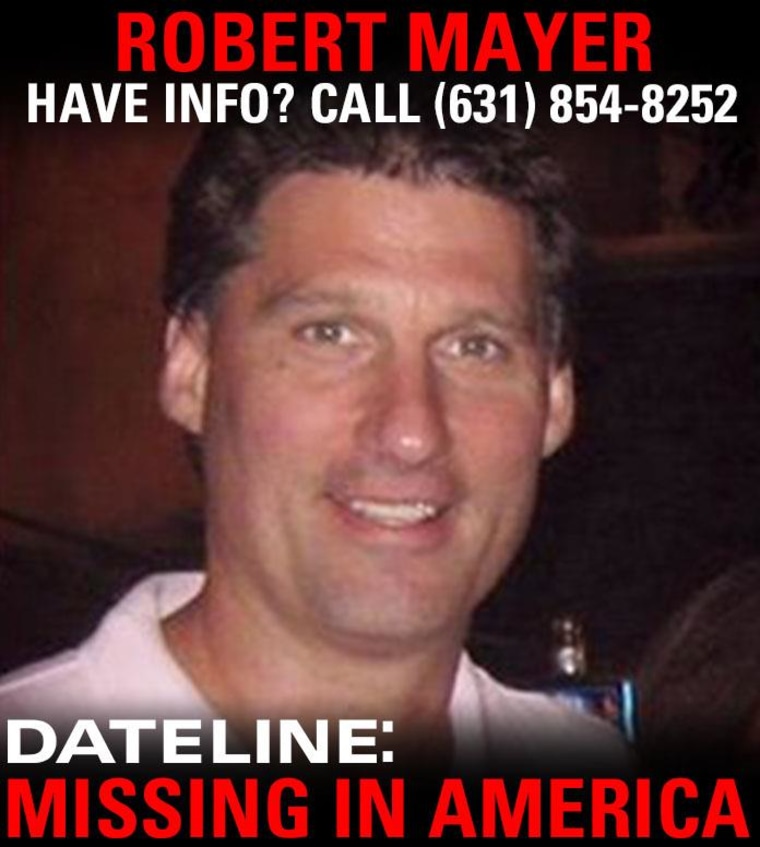 His wife, Ida, reported him missing when he never returned home from work that night. The next evening, his car was located abandoned at a local train station. The keys were not inside the car, and according to Mayer's wife, the seat was adjusted for someone much shorter than him.
About a week after his disappearance, a neighbor discovered that his security camera captured footage of the car pulling into the driveway of Mayer's home at about 2:40p.m.. The car, and whomever drove it to the house, remained there for 10 minutes. His wife is seen arriving home 10 minutes later.
After the discovery, Mayer's wife searched their home for clues. She found his cell phone, wallet and about $300 cash in a drawer --- all items that had been with Mayer on the day of his disappearance.
One year later, his family is still looking for answers. If you have any information, please contact the Suffolk County Police Second Squad detectives at (631) 854-8252. For more information, visit www.helpfindrobertmayer.com.