UPDATE: According to family, Aidan Norvez has been found safe!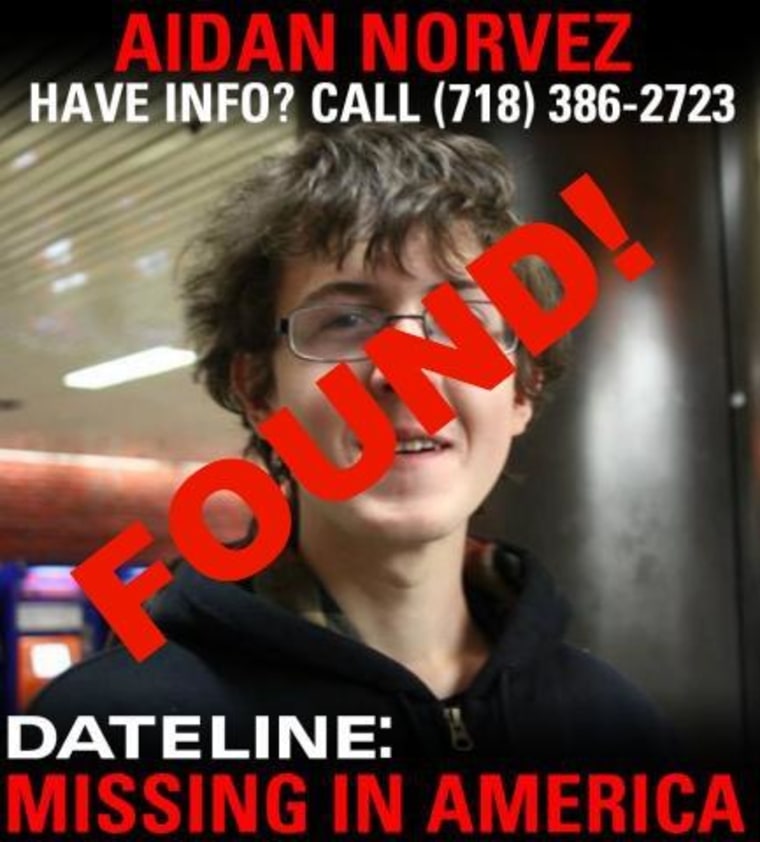 Aidan Norvez was about to graduate high school. On Thursday, May 15, he went to Central Park to celebrate with his friends.
He never returned.
Norvez is 18-years old, is 5 feet, 11 inches tall and weighs 130 pounds. He has brown hair, and brown eyes. Aidan was wearing a Doctor Who t-shirt, jeans and a black sweatshirt when he was last seen, around 4 p.m. on Thursday at a subway station on W. 4th Street in Manhattan.
Norvez has type 1 diabetes, and is insulin-dependent. His family does not believe he was wearing his medic alert bracelet when he went missing.
Concerned family and friends have begun pleading for the public's help on social media. On a Facebook group, a large-scale search is being organized, scheduled for Monday afternoon. On Reddit, a user claims that they may have spotted Norvez on Thursday in Penn Station. This has not yet been confirmed.
Have you seen him, or know something about his whereabouts? Please call the 104th Precinct Detective Squad at (718) 386-2723.