UPDATE: The body of Danielle Locklear of Hope Mills, NC was found last week by an off-duty Cumberland County sheriff in the South River off of Hollow Bridge Road, just south of Autryville. The Cumberland County Sheriff's Office and Hope Mills Police Department announced Tuesday night that Locklear's former boyfriend has admitted to killing the teen.
For more information visit our NBC affiliate WNCN TV here.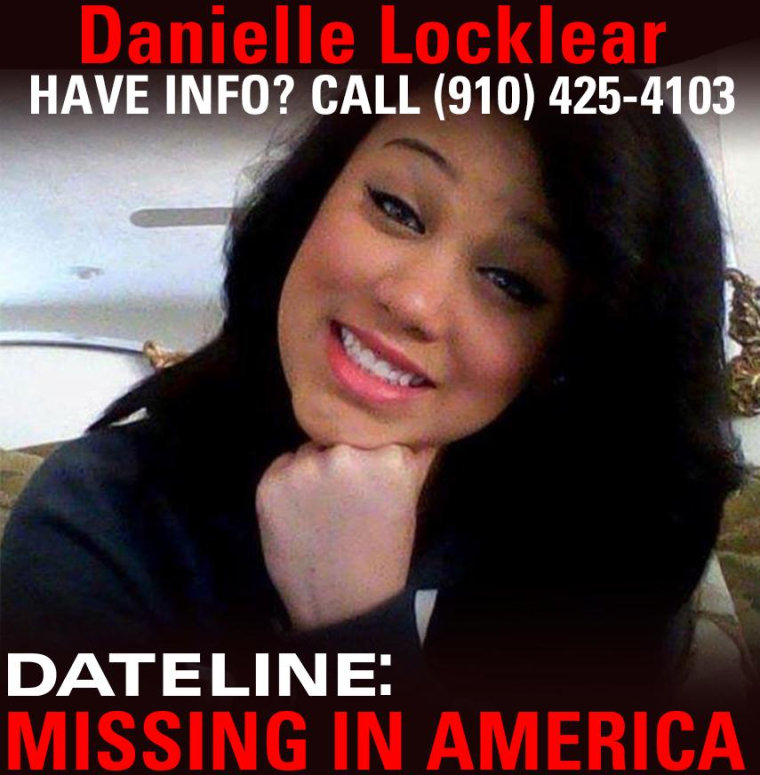 MISSING: Danielle Locklear
AGE: 15
LAST SEEN: Hope Mills, NC
HAIR: Black
EYES: Green
HEIGHT: 5'1''
WEIGHT: ~150 pounds
Danielle Locklear was reported missing by her grandfather on March 11, 2014. According to Danielle's grandfather, she left his residence in Hope Mills, NC to go to a friend's house, but never made it there.
If you know anything about Danielle's disappearance, please call the Hope Mills Police Department at (910) 425-4103. For more information, please visit the Facebook page set up to coordinate search efforts, Find Danielle Locklear "Dannie".
Have a story to share with Dateline? Email us at Dateline@nbcuni.com.