Monday was Rhona Kauffman's birthday, and all she wanted was for her daughter Brianna Herrmann to be brought home safely.
"She's being held somewhere and we know she's fighting to get home. It's the worst thing to ever happen to someone, I'm just falling apart," Kauffman told Dateline. "My daughter and I are super close, super close. I have to keep fighting, that's what a mother has to do."
According to San Diego Police, Kauffman's 15-year-old daughter Brianna vanished after sneaking away from home in California on April 29th in her mother's car. That vehicle was impounded by Los Angeles police a little over a week later, after being found abandoned. Officials identified the last person seen with the 15-year-old as Timothy 'Dean' Rivera, 19, who police say is possibly selling drugs. Kauffman says her daughter met the teen on the beach in early April.
The teen left everything behind, including her wallet and retainer, according to Kauffman. She believes her daughter was lured out of her home and was not planning on being gone long.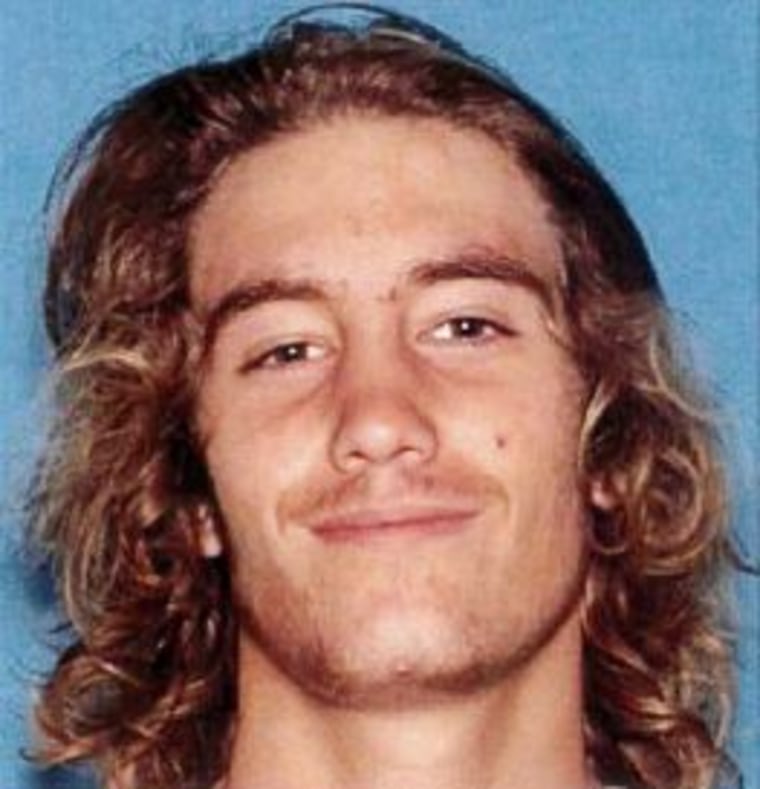 There have been several reported sightings of Brianna over the past several weeks; one in Irvine, California, and another in Los Angeles. Kauffman says that her daughter had Snapchatted and texted to a friend saying she was being held captive behind a locked door in a home in Los Angeles several days after she vanished. According to KGTV, police raided the home in May where Brianna was believed to be and found the room she had described to her friend, but she was no longer there. Los Angeles Police did not return Dateline's call for comment.
"You don't know if your child is being harmed, you don't know where she is. She tried to get back to us so we're trying everything to get her back," said Kauffman.
Officer Humberto Hernandez of the San Diego Police Department told Dateline that they are the lead department on the case, but they could not release anymore information at this time.
Family and friends have continued to update the 'HelpFindBriannaHerrmann' Facebook page in order to keep spreading awareness about the teen's disappearance. Kauffman, a lawyer by profession, says she has taken nearly seven weeks off work in order to spend her days searching for Brianna.
"I can never give up, I never will. I have to get her back. A mother never gives up."
Brianna Herrmann is described as 5'4" tall, weighing 115 pounds, with blonde hair and brown eyes.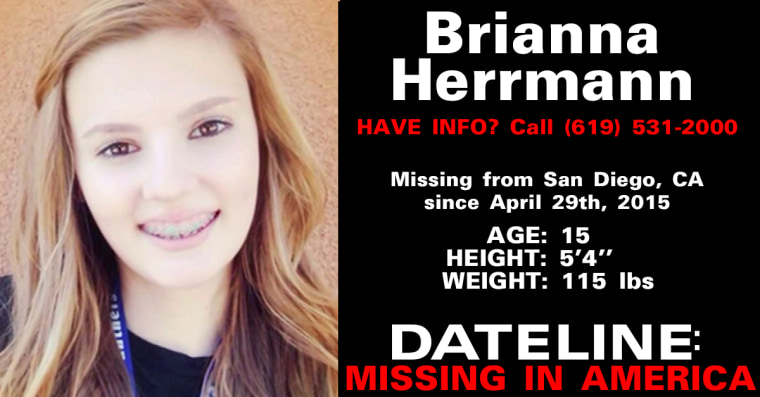 If you have any information that can help bring Brianna home, please contact the San Diego Police Department at (619) 531-2000. The family is reportedly offering a $10,000 reward for information that helps bring Brianna home safely.