It's a terrifying possibility. The idea that a loved one may have fallen victim to human trafficking.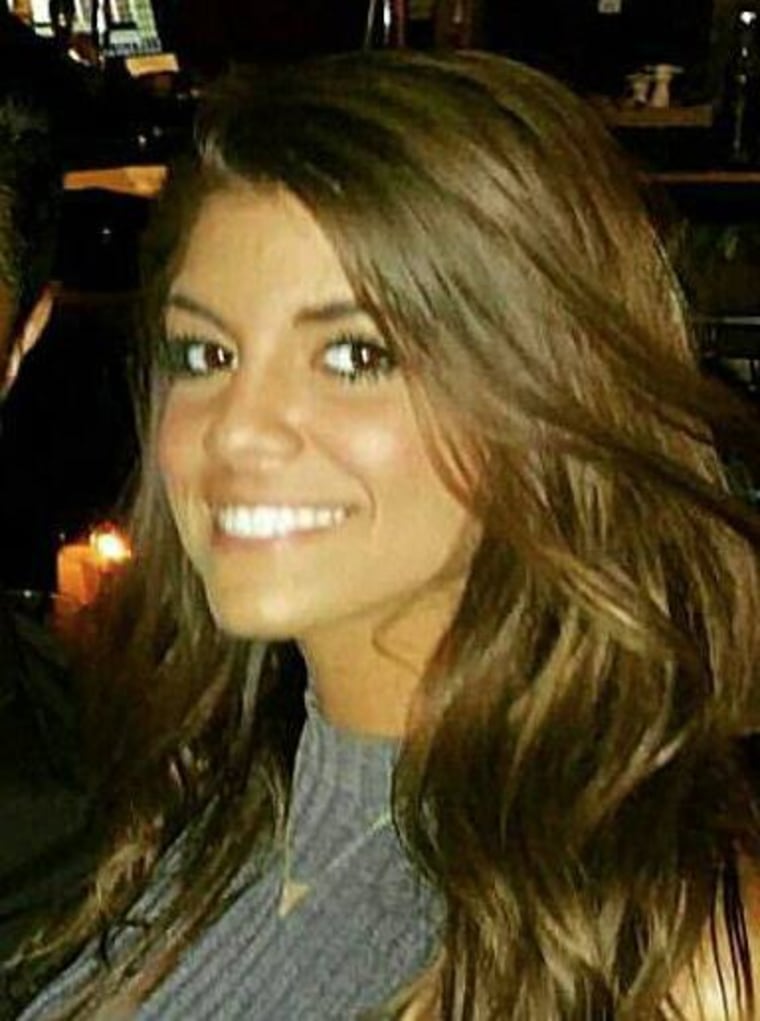 And that idea has been at the center of Jennifer Say's mind. Her daughter Alexis disappeared three weeks ago.
"It's really been a struggle," Jennifer told Dateline. "If that's what happened, she could be anywhere. We need help of people from across the country."
Alexis was last seen on January 23, 2017 in the lobby of North Shores Medical Center in Miami, Florida. The 22-year-old brunette had moved to Florida last year. Her mother, Jennifer, was moving back to upstate New York from Atlanta and, instead of relocating with her, Alexis decided to head south to stay in a warmer climate. She had moved in with extended family in Fort Lauderdale and was planning on selecting a school at which to take classes. She wanted to become a physician's assistant.
But somewhere along the line, Alexis began experimenting with drugs. Jennifer says that once her daughter realized she was becoming addicted, Alexis also realized it wasn't the path she wanted to take in life. Jennifer helped her get into a rehab center outside Miami.
It was at that rehab center, which Jennifer did not name, that Alexis suffered a seizure. Her mother believes it was most likely a reaction to medication that Alexis, who has had several heath issues in the past, was given.
Alexis borrowed a fellow patient's cell phone while at the hospital to call her mom.
"She wanted to call me and make sure I knew she was at the hospital," Jennifer told Dateline. "That's how she is. She wanted me to know what was going on with her."
Because of HIPAA privacy rules, Jennifer hasn't been able to find out the exact time Alexis was discharged. What she did learn from building security guards, is that they spotted Alexis waiting in the lobby on the 23rd of January. She reportedly told them she was waiting for a ride back to her rehab facility. She did not have her cell phone or any of her other belongings.
What happened next, and where Alexis went after that, remains a mystery.
When Jennifer didn't hear from Alexis, she called the rehab facility. She learned Alexis never made it back. And by the following afternoon, two days after Alexis was seen at the hospital, she got a horrible feeling.
"I just knew something was really wrong, so I got started getting her face out there wherever I could," Jennifer said. Thousands have since shared Alexis's image on social media. The Facebook page 'Please help find Alexis Say' has been started along with a website, helpfindalexissay.com.
The Miami-Dade Police are investigating, but officials told Dateline Wednesday that investigators have not found any indication that Alexis is endangered.
But family members say another group is helping search for Alexis; the Human Trafficking Task Force, launched in 2012 by the Miami-Dade State Attorney's Office. The group reached out to Jennifer after they were alerted about Alexis's case, she said.
Although officials have said an official investigation has not been initiated, a spokesperson for the state attorney's office told NBC affiliate WGRZ confirmed they have been in contact with the Say family but could not comment further.
Jennifer told Dateline she hopes the situation her daughter was in doesn't cloud the message she's spreading: that her daughter is missing.
"She called me from that hospital, because she wanted me to know she was there," Jennifer said. "This isn't a case that she just ran off. Please just keep your eyes open for her. It just takes one person who saw something to come forward. It just takes one good person to do the right thing."
Alexis Say is described as 5'2" tall, weighing 100 lbs. with brown hair and brown eyes.
Anyone with information regarding Alexis case is urged to call the Miami-Dade Police Department at (305) 471-TIPS or a local tip line set up by the Say family at (585) 545-5045.