The last thing Petty Officer 3rd Class Vincent Ferdin told his mother Rena was, "Happy Birthday." That was on September 17th, the day before the now 20-year-old went missing.
"He called my sister and I separately, we're twins, to wish us each a happy birthday," Rena Ferdin remembers. "We didn't talk about much else but he sounded like his normal, joyful and silly self. Now we're left shaking our heads at what happened."
Vincent was last seen leaving his girlfriend's home in Goose Creek, South Carolina on his bike. His family received a call several days later from an official at the Naval Nuclear Power Training Unite saying Vincent had not appeared for duty or training over the weekend.
"My first thought was that I just talked to him," Rena told Dateline. "It was surreal. This is just so strange, because it's not him."
Wanting to "see the world," Vincent joined the Navy when he was 17, as soon as he graduated from Mantica, California's East Union High School, two years ago. He had reportedly been accepted to an elite two-year nuclear engineering program with the Navy, and was planning to apply to the United States Naval Academy.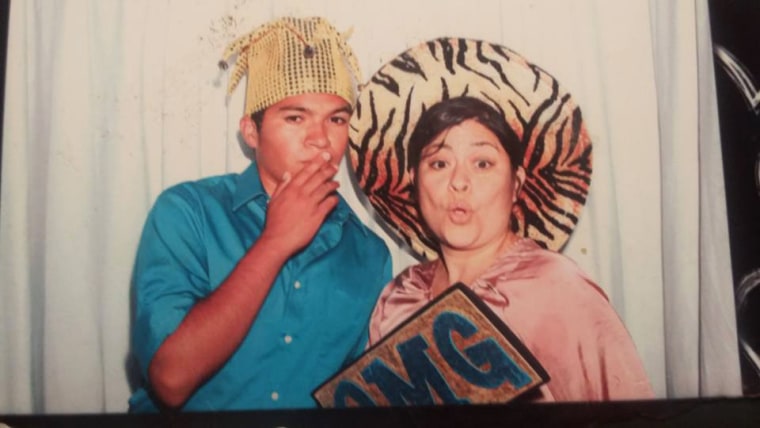 "He's just a hardworking, intelligent kid. Everyone said he was doing well and really knew his stuff," Rena told Dateline. "After he went missing, a friend from the base called me and said that he just wouldn't do this and disappear. I feel the exact same way, but it's hard to think about the other alternatives."
Police continue to investigate, but have said there is little information to go on. Vincent's cellphone has gone straight to voicemail since he disappeared, and police have told the family the last calls he made were around the time he vanished in the area he was last seen. His vehicle was later found and impounded, but he was not driving it at the time he disappeared.
"Everything has been speculation at this point. No fundamental evidence pointing one direction," said Rena. "But I really want to thank all those taking the time to pray. Prayer is what has gotten me through this so far, and I know all those out there praying for Vince and the case is what is helping us keep going."
The North Charleston Police Department was not available to comment as of Monday afternoon at posting, but their most recent release on Vincent's case says the department, the Berkeley County Sheriff's Office and the Naval Criminal Investigation Service were all continuing to look into the case.
Vincent Ferdin is described as 5'6" tall, weighing 170 lbs., with black hair and brown eyes. If you have any information about Ferdin's whereabouts, please call the North Charleston Police Department at (843) 740-2800 or Crime Stoppers at (843) 554-1111.