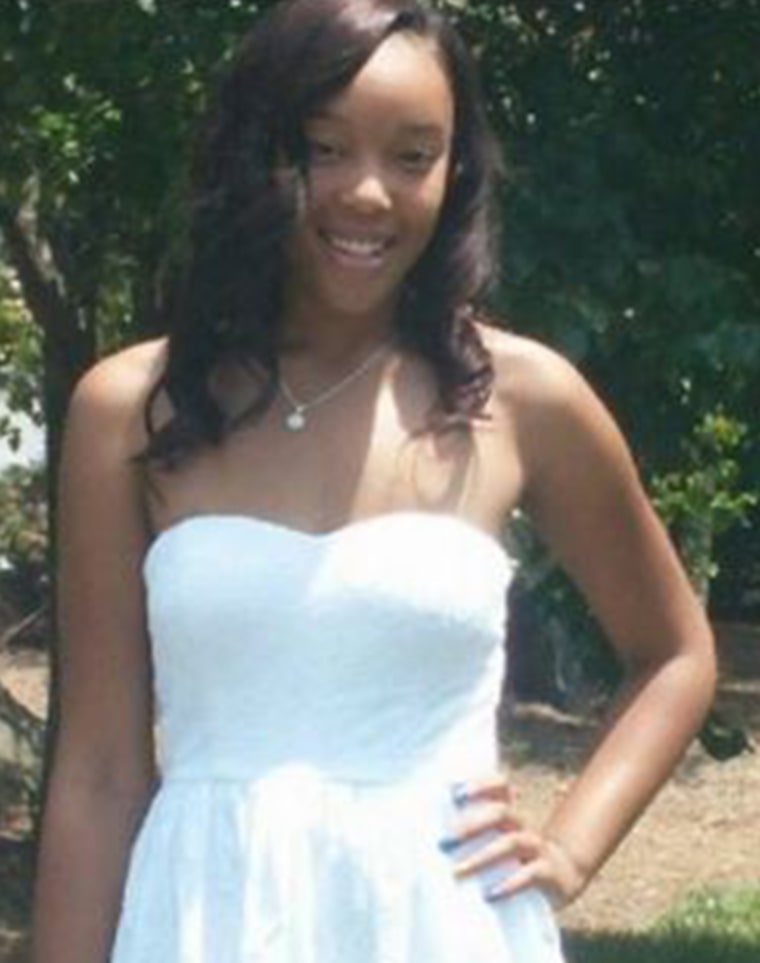 Tyarra Williams spent that January morning at the Guilford Technical Community College, prepping to start classes focused on early childhood development.
She had plans to go shopping with her mother to pick up books and a laptop the following day. Things were finally getting going for the teen everyone is describing as witty and vibrant.
But that was more than a month ago and since that Thursday afternoon, no one has seen the 19-year-old.
"It's as if she vanished into thin air," Danielle Williams, Tyarra's mother, told Dateline. "As a mother, you run all kinds of scenarios in your head and I worry she stopped to help the wrong person and it backfired on her."
The last time anyone in her family saw Tyarra was the afternoon of January 7th, when the teen was walking with her younger brother and boyfriend in the parking lot of the apartment complex in Greensboro, North Carolina where they all live. They had just finished taking down the family's Christmas tree. Tyarra was staying with her grandmother at the time, just across from the building where her mother and brother live.
"She told them she was going to walk and see a friend and would be back in an hour," said Danielle. "She did see that friend and then headed back to the complex, but what happened after that we have no idea. She was on foot and had nothing with her, so where could she go?"
The Greensboro Police Department has said Tyarra disappeared under "strange and suspicious circumstances," but officials say they cannot release much information as it may interfere with the ongoing investigation.
The teen's cellphone either was turned off or died the same day she vanished. All calls go directly to voicemail, and now that mailbox is full.
Danielle says detectives have told her they have narrowed their search to a few specific theories and people who may know more than they are saying. "I think they believe that if she could be home, she would be," she said.
Thousands have taken to the cause of finding Tyarra, sharing her image on social media and offering to conduct searches around Greensboro. The Facebook page "Help Find Tyarra Cacique Williams" has gathered more than 8,000 likes. With posts daily, the page was started shortly after Tyarra disappeared. It is run by a close family friend. Prayers and well-wishes have come in from as far away as China.
The search efforts have not let up, despite the weeks that have passed. Fairway Outdoor Advertising donated space on 18 billboards across the Triad area showcasing Tyarra's face and information. On Monday, a team of tracking dogs coordinated with the Greensboro Police Department to search areas surrounding the complex.
Nothing of significance was found, according to Danielle.
"But we're just going to keep pushing. As long as we can keep her face out there in front of people, the more likely someone will recognize her and say what they saw," Danielle told Dateline.
Tyarra Williams is described as 5'5" tall, weighing 120 lbs. with brown hair and brown eyes. If you have any information regarding Tyarra's disappearance, you're asked to contact CrimeStoppers at (336) 373-1000 or the Greensboro Police Department at (336) 373-2222.