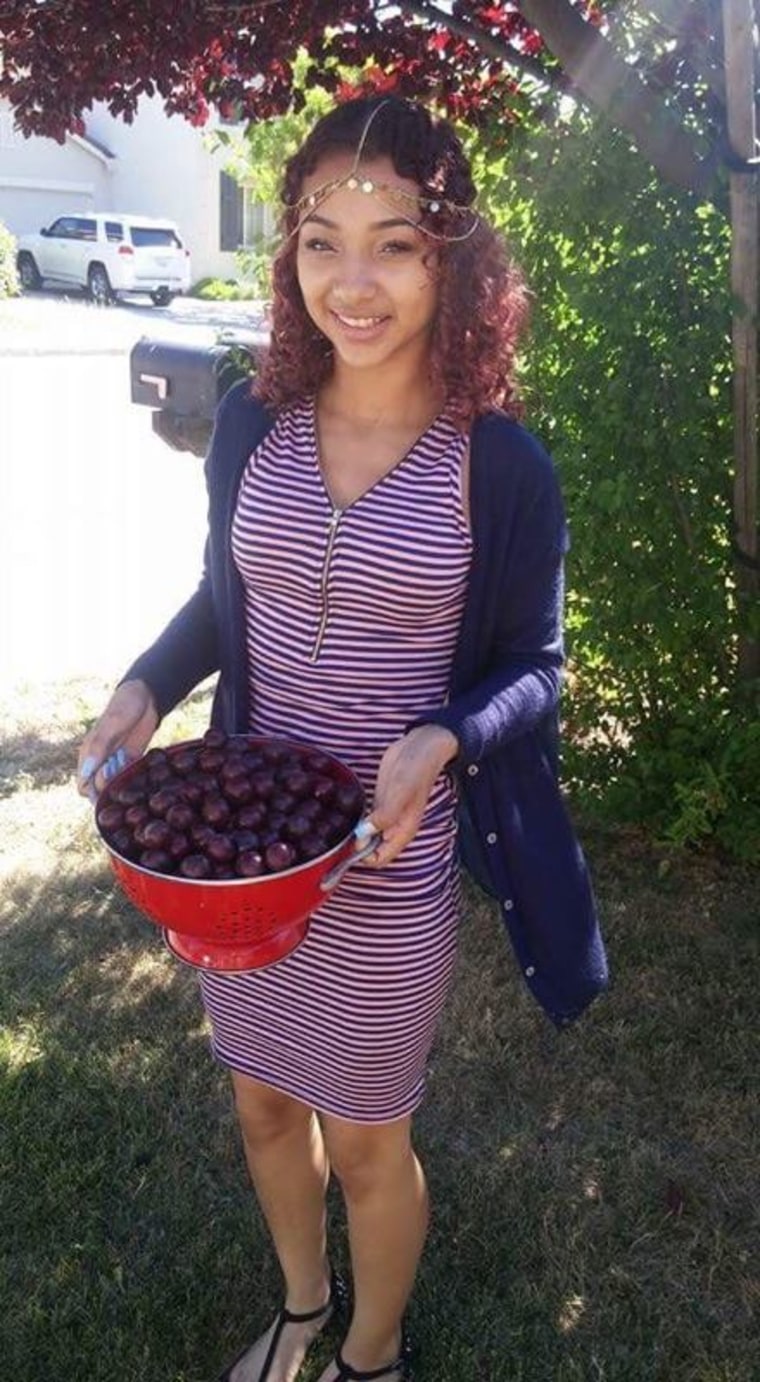 Antioch teen Naomi Lomax was just days away from having an Arabian Nights-themed 'Sweet 16' birthday party, and a vacation with her family at the end of the month. But those plans are now on hold, because Naomi is missing.
"I was just holding on as a mom, that maybe she just got mad and didn't come home. I don't think that's the case now." Elizabeth Chavez, Naomi's mother, told Dateline. "Her teacher has called a few times now to say she's sick about it."
According to authorities, the last confirmed sighting of Naomi was at a birthday party with friends in the early hours of September 17 in the Sycamore area of Antioch, California. According to Chavez's discussions with people who said they attended the party, she was seen getting into a gold Nissan with 26 year-old man. Chavez says the man told her he spent a few hours with Naomi talking and drinking. He told Chavez he dropped Naomi back off at her friend's house around 7 a.m. that morning. The friend and other witnesses at the house are said to have denied that claim.
­­­According to Chavez, the party Naomi attended with a male friend included multiple men in their late twenties and several girls in Naomi's age range. Reports that drugs and alcohol were involved at the party, or later that evening, have not been confirmed.
According to Sgt. Thomas Fuhrmann of the Antioch Police Department, the current investigation is ongoing and active, with multiple detectives working on finding Naomi. "We are being extra careful."
Chavez describes Naomi as a responsible teen who takes her homeschooling assignments seriously and gets good grades. But she is best known in the community for her dancing. She's been known to dance with her grandfather's band. He is a local blues musician who has played in the area for decades.
"She's beautiful, very talented as a dancer. She's in Theater Arts. Now she wants to learn about makeup and cosmetology." Chavez says. Naomi has a particular interest in online makeup videos and never leaves the house without applying makeup or taking it with her.
Lomax's older sister and her mother have been hit hard since Naomi vanished. "We go to the gym together, the three of us. We're really close. And I haven't been back since she disappeared," her mother told Dateline.
Authorities and her family still believe strongly Naomi could be alive, with multiple unconfirmed reports of her in nearby cities in the greater bay area in the past two weeks.
In the wake of the events, Chavez has set up a social media campaign called FindNaomi with the corresponding hashtag #FindNaomi in the hope of bringing attention to her daughter's case as the search continues.
Naomi is 5'3, and weighs about 120 lbs. She is described as mixed-race with red-dyed curly hair, and was last seen wearing black pants, black shoes and a red flannel shirt, according to witness reports.
Anyone with information about Naomi's whereabouts, or the events of the morning of September 17 in the Antioch area, are asked to call Detective Matt Allendorph with the Antioch Police Department at (925) 779-6933.