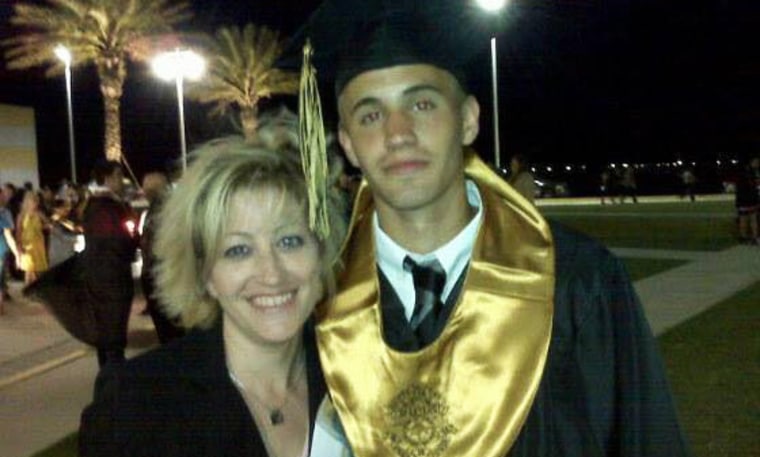 It was the middle of a summer night when an unknown caller said they spotted a person jumping off the Mississippi River Bridge in Baton Rouge, Louisiana.
Or did something more sinister happen that muggy summer night in 2014? And was that unidentified person Jake Latiolais?
"I have question after question that no one can answer," Tina LeClercq, Jake's mother, told Dateline. "I really think something fishy is going on here because my son just couldn't do that."
The last time anyone heard from Jake was early on the morning of August 29, when he said he was headed toward West Baton Rouge. After police received that anonymous call about a person reportedly going over the railing, responding officers found Jake's truck running and his cellphone on the pavement next to it.
"A dive team was called in, but no one was recovered," Captain Don Coppola, with the Baton Rouge Police, told Dateline. "So right now it's an open missing person's case. Homicide did a preliminary investigation, but it is an active missing person's case at this time."
Although police have said they do not know if Jake met with any type of foul play, his mother is firm in her belief that her son, who loved to fish and spent countless hours working on cars, simply would not disappear on his own, or take his own life. After she received a call from authorities saying her son's car had been located abandoned on the bridge, she says she headed to Jake's trailer to try and find him.
"When I got there, it automatically seemed suspicious. A window was punched out, there were holes in the walls. His personal items were missing, including his TV set. Just everything was a mess," said LeClercq.
Another detail that does not sit right with her, involves a recent surgery Jake had that left his foot in a boot and him walking on crutches. Those crutches have never been found.
"If he had jumped off the bridge, his crutches would have been found. They would have been left in his room, by his truck, on the bridge, floating in the water," explained LeClercq.
According to LeClercq, there are some who had a motive to cause her son harm. But without any proof, she admits the investigation is at a dead end. What she hopes is that whoever may know something, will come forward and finally give her the answers for which she is so desperate.
"I am ready for either outcome. But I need an outcome. I'm his voice. That's my son. God is not going to let me quit looking for my boy."
Jake Latiolais is described as 5'10" tall, weighing 150 lbs. with brown hair and brown eyes. If you have any information regarding Jake's whereabouts, please contact the East Baton Rouge Parish Sheriff's Office at (225) 389-8617. The family is offering a $2,500 reward for information that helps bring Jake home.