In August of 2002, Shirley Olmstead was driving her RV from Florida to New York with her 10-year-old granddaughter Sonsia Court. The pair were on their way home from a long vacation in the Sunshine State.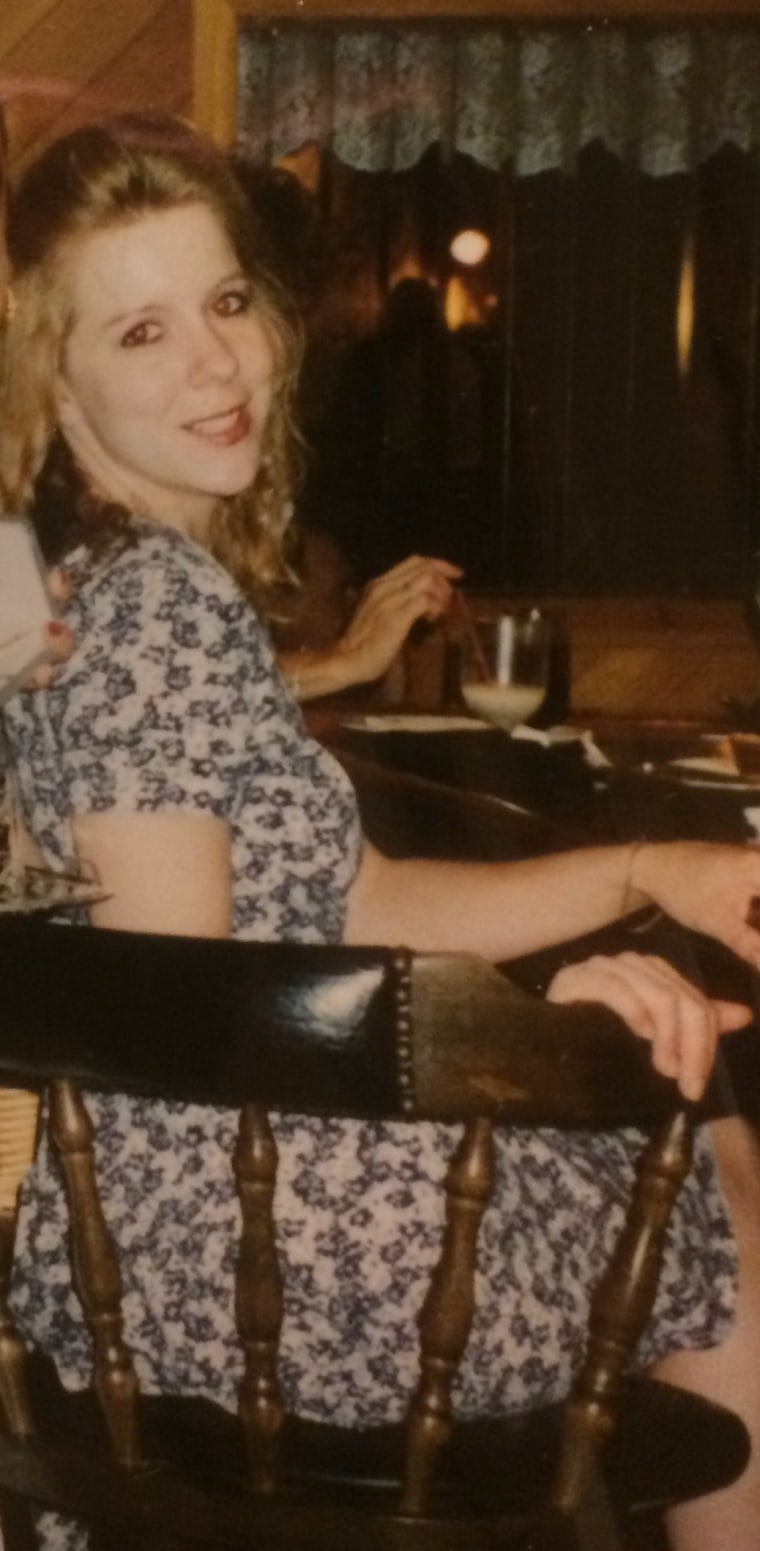 Sonsia told Dateline that, while she'd enjoyed the vacation, she was looking forward to seeing her mother, Audrey May Herron, after being away from her for over a month. Audrey, 31 at the time, had stayed at their Catskill, New York home with Sonsia's stepfather, Jeff, and Sonsia's two younger half-siblings.
"While I was gone, my mom and I would talk often. If not every day, then every other day," Sonsia told Dateline. "She was always in contact with my grandmother, and I talked to her while we drove home."
When Shirley and her granddaughter arrived home, they went straight to Shirley's house. Since Audrey was a full-time nurse working evenings at a nearby nursing home, it would be too late when she got off work at 11:00 p.m. to pick up here daughter, Sonsia.
"I called Audrey and she said she had a doctor's appointment the next morning, but she would pick Sonsia up after that," Shirley told Dateline.
But early the next morning, around 6:00 a.m., Shirley got a call from Audrey's husband Jeff.
"Jeff called and asked if Audrey was at my house. It would not have been unusual for her to stay over with me, but normally she would call him and let him know," Shirley said. "I said she wasn't there, but I didn't think anything of it. So I dozed back off."
An hour later, Jeff called again. Audrey still hadn't come from work, and he was concerned. Shirley says a family member who used to work in law enforcement got in touch with authorities and reported Audrey missing.
New York State Police Senior Investigator Peter Kusminsky, who was one of the original investigators assigned to the case, told Dateline he went to Audrey's house that day.
"[Her family said] that she had not come home from work the previous night, and they had no idea where she could have gone," Senior Investigator Kusminsky told Dateline.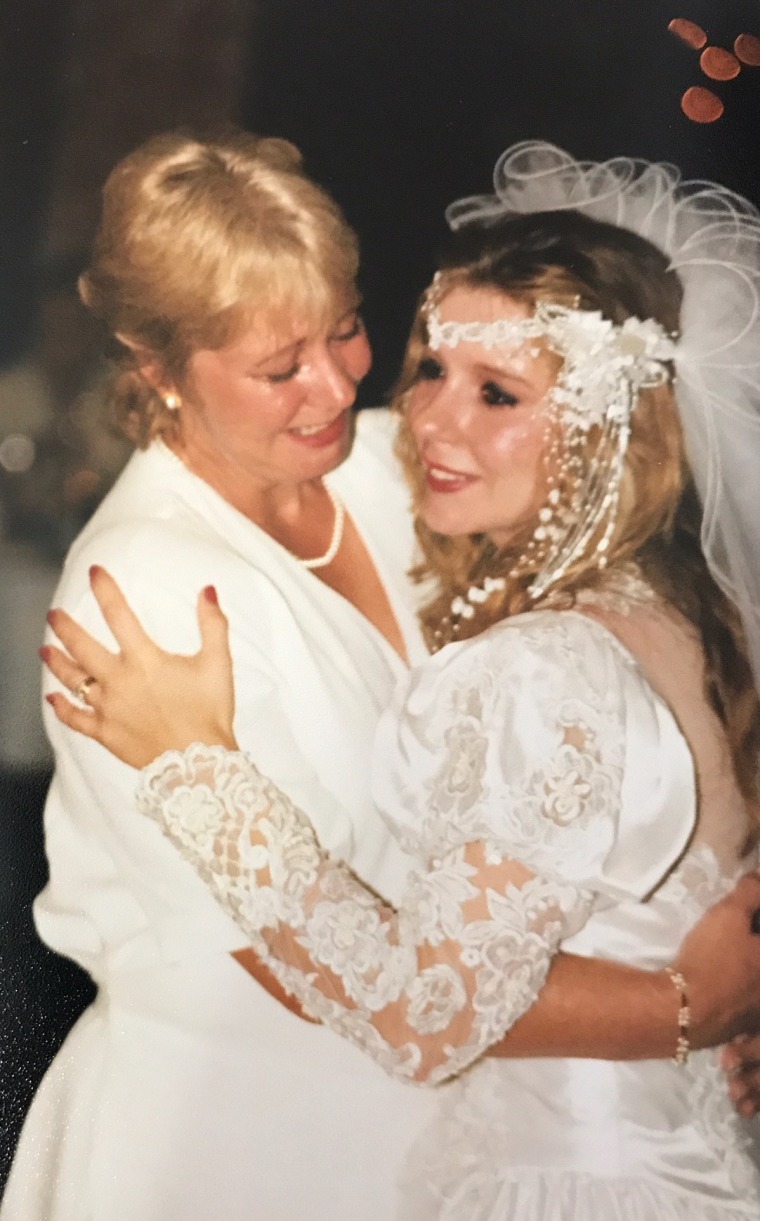 Audrey's mother Shirley says she and Sonsia also went to Audrey's house.
"We were both very upset, and we went up there and they started searching for her," Shirley told Dateline.
Senior Investigator Kusminsky told Dateline authorities conducted extensive searches involving aviation and dive crews.
"We did, basically, a nine-mile-radius foot search of every building, every road, every body of water that the car could have ended up in," he said, referring to the 1994, Black Jeep Grand Cherokee Audrey drove to and from work. "Every asset available to us, we used."
Audrey's mother Shirley told Dateline there has been no activity on her daughter's credit or debit cards since she disappeared. Senior Investigator Kusminsky added that Audrey did have a cell phone, but when they attempted to ping it, there was no connection.
"In other words, it was off or destroyed, or the battery was dead," he explained.
Investigators say there was only one security camera that captured Audrey's planned route home.
"We only have one grainy video from Cumberland Farms in which it appears that [Audrey's] vehicle does leave her place of employment and basically turn left, going west on country route 23-B. That's the last of any kind of technological evidence we had," Senior Investigator Kusminsky said. "We can't confirm it's the vehicle -- but it appears to be -- because the quality of the video was very poor and very grainy, and it does appear to leave at the time she would have ended work."
"My family was out there every day searching for her," Audrey's mother Shirley told Dateline. "Time goes on and nothing comes up. They questioned everybody – they even questioned me five times just to see if they could get any information out."
Sonsia said she immediately went to live with her father, David, about 30 minutes away.
"I did help hand out fliers and there were a ton of candlelight vigils," Sonsia told Dateline. "It was sad and overwhelming, but it makes you feel a little bit better when you see how many people were there and cared for her."
Authorities told Dateline that their investigation has not found that Audrey was involved with any kind of dangerous activities. While they've had "well over one thousand leads" on this case in the sixteen years since Audrey disappeared, none of her belongings have ever been found. Senior Investigator Kusminsky added that if Audrey had gone missing today, tracking her might have been more of a possibility.
"Currently, obviously, technology is much, much better. There's more cameras, there's more ways to track people. Back then, there wasn't," he said.
Sonsia told Dateline she doesn't have a theory on what happened, but she doesn't think her mother left on her own.
"It hasn't been easy, and not every day is the same. The way I coped with it growing up is telling myself that my mom would want what is best for me," Sonsia told Dateline. "Even though this happened to us, she would want me to continue to be positive and do the best that I can."
Audrey's mother Shirley says she doesn't think her daughter left on her own, either.
"For years and years, I thought maybe someone just took her. Maybe she is out there. But I don't know. After all these years, I'm kind of thinking she isn't out there," she told Dateline. "That's hard to deal with. I'm getting up there in age, and it would absolutely help to know what happened to her."
"There are a couple persons of interest, I would say, but no direct link to her disappearance," Senior Investigator Kusminsky told Dateline. "At this point, clearly, we suspect foul play. It's clearly a very frustrating case for us, because there were no solid leads to follow."
Shirley said she helped Sonsia's father David take care of Sonsia throughout the years, which helped her cope with Audrey's disappearance.
"It helped me a lot because it helped keep my mind occupied and busy," Shirley said, but she added that the pain remains to this day. "You lose people you love, but, boy, when you lose a daughter -- the pain never goes away. And as the kids got bigger, I talked to them about her. I talked about the exciting things she did. The kids were so young, and I wanted them to know everything about their mom."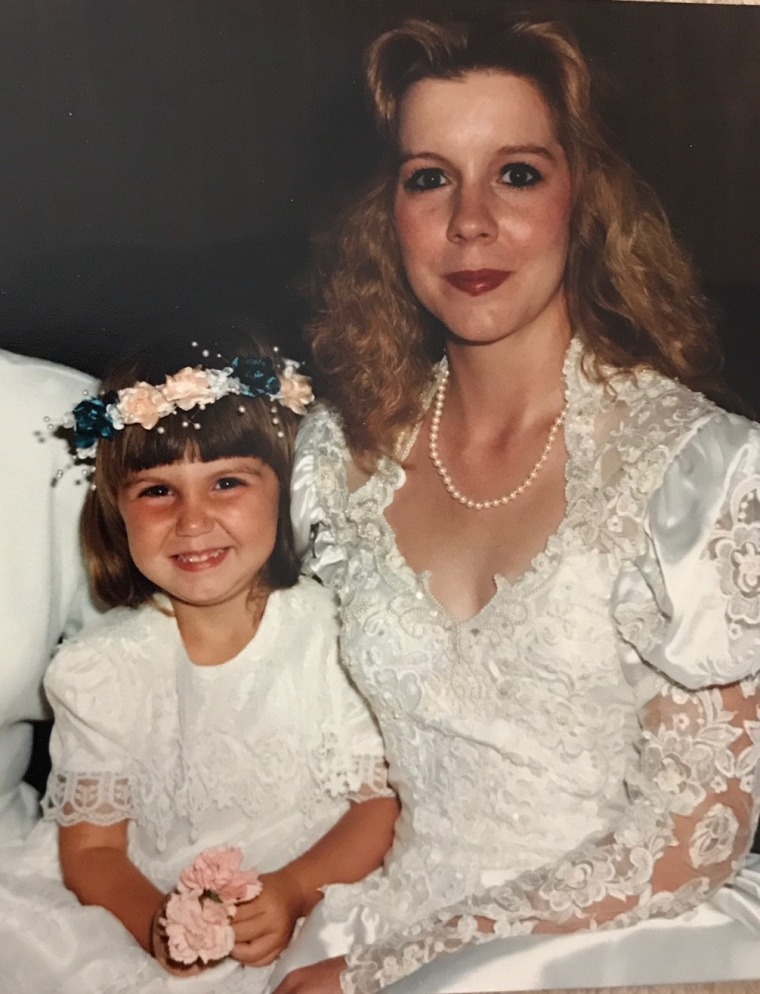 "She was a great mom," Sonsia told Dateline. "She loved to take me everywhere with her, which I loved. She would take me shopping, to her friend's house. We would plan girls' dates: get our nails done, see a movie and get dinner. She would play video games with me. She was a great mom."
Sonsia, now grown, has even followed in her mother's footsteps and is a nurse now, too.
"I decided to go for nursing, mostly based off my mom," Sonsia told Dateline. "She brought me to work a couple of times, but mostly what I remember was at her vigils -- some of her patients even came. They told us what a wonderful, caring nurse [she was] to them. It inspired me to want to do that, too."
Shirley told Dateline she knows Audrey would be so proud of Sonsia's choice to become a nurse, adding that the career was a perfect fit for Audrey's character.
"My favorite thing about her is her kindness," Shirley said, referring to her daughter Audrey. "She used to pick me up little things like a plaque that said, 'Mom, I love you so much.' I have them all over the house. She was so kind and so thoughtful. She always had a smile on her face and always hugged."
Senior Investigator Kusminsky told Dateline investigators don't have evidence to prove Audrey is either alive or dead, but he believes it's still possible for the case to be solved.
"Occasionally, we do get a lead that somebody says somebody who looks like her is here or there, and we follow up on it," he said. "If you have relatives who have gone missing, I would say to keep the knowledge of it going. Keep it out there as much as possible. Because somebody had to have seen something. Eventually they might recall something that they could pass along."
Audrey's daughter Sonsia says she continues to fight for justice for her mother.
"I don't ever give up hope. It's hard, especially after many years," Sonsia told Dateline. "But someone has to know something. Don't ever stop fighting for your loved ones. Because someone will hopefully come forward and get justice. I have hope that one day we will have answers and know what happened and have some closure."
"She has three children that have lived years and years not knowing what happened to their mom," Shirley added. "It's time, if anyone knew anything – and I think someone does – that they would come forward and help these children move on with their lives."
Audrey May Herron would be 47 years old today. She is described as being 5'0" tall and weighing about 105 lbs. at the time of her disappearance. She has light brown/blonde hair and hazel eyes. She was last seen leaving work wearing dark green medical scrubs and a blue turtleneck. Her car, a 1994 Black Jeep Grand Cherokee, has never been found. If you have any information on Audrey's whereabouts, please contact the New York State Police at (518) 622-8600.