Aspiring actresses in Hollywood dream of their names plastered on promotional billboards and their faces up on TV screens across America.
They do not dream of their faces on missing persons posters or the evening news.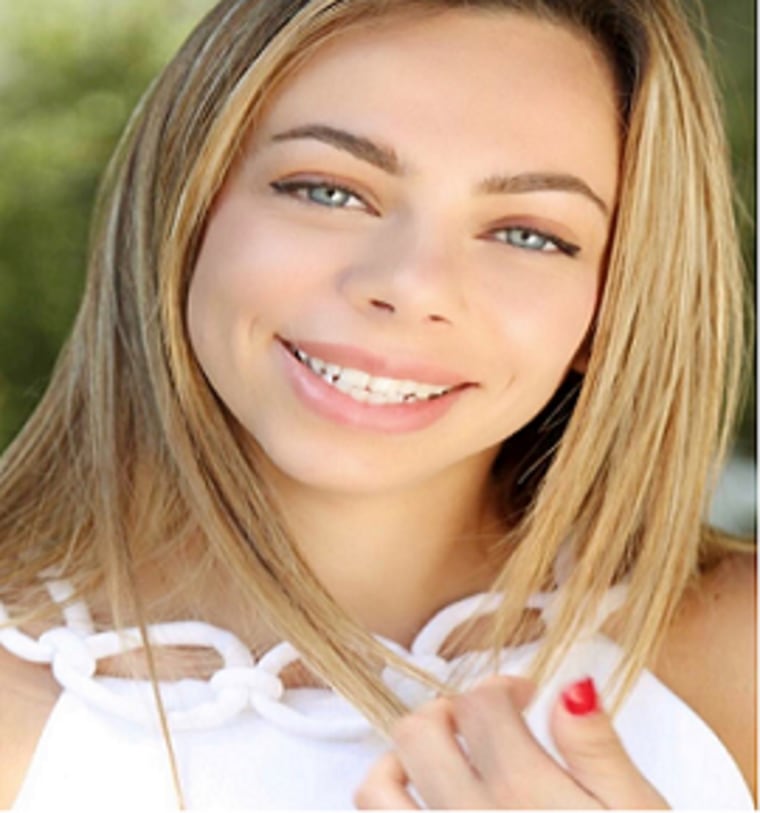 But that is now the reality for 25-year-old Adea Shabani, an aspiring actress living in Los Angeles. Adea was last seen on Friday February 23, 2018 at 11:00 a.m., according to a statement released by the Los Angeles Police Department. The release says she has not been seen or heard from since, and her family is concerned for her safety.
The LAPD Media Relations Department told Dateline Monday that they were unable to release any more information on Adea's case.
"She was last seen in the area of her apartment on some [surveillance] video at a local coffee shop she frequented," Jayden Bryant, a private investigator hired by Adea's family, told Dateline. "She was communicating with friends via text message pretty consistently during that morning and early afternoon. I've seen all the messages and everything was very consistent with her normal patterns."
Then, suddenly, the communication stopped. Investigator Bryant told Dateline that her friends continued to try to contact Adea, but she didn't answer.
"The friends were concerned, but it was probably a situation where they thought, 'OK, maybe she went away for the weekend'," Bryant said.
Suspicion grew, though, when Adea didn't show up for an important acting class on Monday.
"That was the first class of that semester when they were assigning roles. Friends had described her as excited about that and said she was seeking a large role in that class," the private investigator told Dateline. "Friends -- and the school record -- indicate she was not a person who missed class. She was very responsible."
Geoffrey Scholl, Adea's friend and classmate, told Dateline he was in that class and immediately thought her absence was "very strange."
"There was a lot of anxiety in that class, especially when she didn't show up," Geoffrey told Dateline. "Everyone wanted to go looking for her -- just do whatever we could. But it's kind of a helpless feeling we all have."
And so a group of friends went down to the LAPD-Hollywood office, according to private investigator Bryant, and requested a welfare check at Adea's apartment. She was nowhere to be found.
Friends told Dateline Adea's disappearance is out of character for her.
"She was very serious about her career," classmate Christian Name said. "And I know she wanted to finish school to be well prepared."
Christian described Adea as "energetic" and "empathic," and said she had never mentioned wanting to leave Los Angeles.
"She is very funny and a great friend," Christian added.
Friend Geoffrey Scholl echoed those sentiments, adding, "She is very sweet, a little soft spoken at times. She's always the life of the party though, and a good friend."
Police continue to search the Hollywood area for Adea, Officer Luis Garcia of Los Angeles Police Department Media Relations told NBC affiliate KNBC shortly after her disappearance.
Private investigator Bryant believes Adea's case is being handled as an involuntary missing person homicide, because there has not been "any evidence that Adea was a runaway or committed suicide" or is otherwise missing voluntarily. However, he stressed, that doesn't mean Adea is deceased.
"Generally, if it's an active investigation, that's the protocol for the way it's handled," he told Dateline.
The Stella Adler Academy of Acting & Theatre, where Adea was a student, has shared Adea's story on their Facebook page, asking the public for help.
Adea's family is also asking for the public's help, and investigator Bryant confirmed they are offering a $25,000 reward for information leading to her whereabouts.
"We're looking for any tips to come in," he told Dateline. "We are vigorously following up on any leads."
"Everyone really just wants her back, or to hear something about where she is, you know?" Geoffrey said.
Adea is described as having blonde hair and blue eyes. She is 5'5" tall and weighs around 130 lbs. If you have seen her, or have any information regarding Adea's whereabouts, please contact LAPD Missing Persons Unit at (213) 996-1800. During non-business hours or on weekends, calls should be directed to 1-877-LAPD-24-7 (877-527-3247). Anyone wishing to remain anonymous should call the LA Regional Crime Stoppers at 1-800-222-TIPS (800-222-8477) or go directly to www.lacrimestoppers.org.
UPDATE AS OF MARCH 28: A body recovered in a shallow grave outside Sacramento, California is believed to be Adea Shabani. According to a March 27 post by the Nevada County Sheriff's Office, the Los Angeles Police Department detectives who were actively investigating Adea's case, were led to the Spenceville Wildlife Area through their investigative efforts. The homicide detectives, along with the coroner's division, "unearthed what appear to be the remains of an adult female." They were unable to immediately make an official identification at the scene. An autopsy is scheduled to be performed today. This update follows a March 22 police chase in which Adea's boyfriend, 33-year-old Chris Spotz, led authorities on a chase near Los Angeles in a stolen Toyota Tacoma. He fatally shot himself at the end of the pursuit.