Given that Shelva Rafte was the youngest of seven siblings, her sisters say she always had plenty of people looking out for her well-being.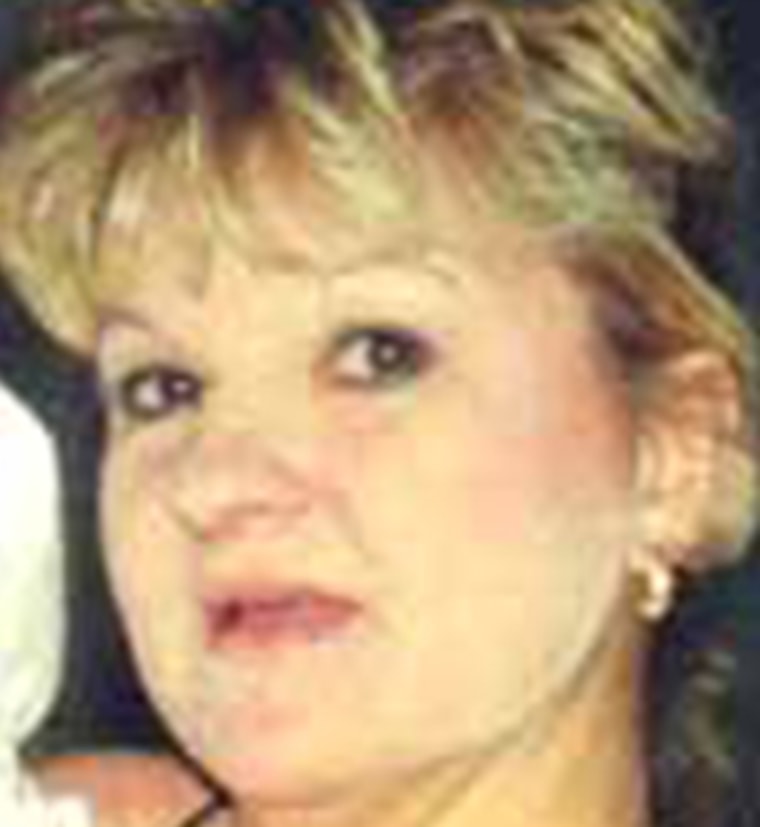 "I was 14 when Shelva was born, and she was always the one I would cuddle with," Shelva's eldest sister Joanne Decker told Dateline. "She was just an open and honest person, that I'm aware of. She always knew she could call me."
The sisters were close, Joanne said. Joanne even agreed to host Shelva's daughter Janelle's college graduation party at her Nicholson, Pennsylvania house in May 2006. The week before the party, Joanne went on a cruise, so Shelva and her best friend Faith Lewis cleaned Joanne's house so it would party-ready when she returned. Joanne said Shelva, Faith, and Faith's granddaughter cooked the food for the party at Shelva's house.
"When I got back from the cruise, her and her friend were here cleaning and she was going to make baked beans and lasagna to bring to the party," Joanne told Dateline, referring to Shelva and Faith. And then someone odd happened. "We were sitting around the kitchen table, and Shelva said, 'If anything happens to me, look at John. Because I know too much.'"
According to Joanna and Shelva's other sister Shirley Masters, John Para was Shelva's on-again/off-again boyfriend. The couple had a rocky past, the sisters said, and they had both been under the impression that Shelva, 44, and John had recently broken up.
Dateline reached out to John Para for comment, but had not heard back from him by Monday afternoon.
On May 28, at Janelle's graduation party, the sisters said they were surprised to see Shelva arrive hand-in-hand with John.
"Shelva walks in with John. It's an outdoor party, but my mouth dropped open. What the hell was she with him for?" Joanne recounted to Dateline. "They're supposed to be broken up. I tried to be civil to everyone and not put on a scene."
Joanne said the party was on a hot afternoon, so many of the guests, including Shelva, changed into bathing suits to swim in the pool.
"Then she got dressed and had on capris and a very casual blue, cotton t-shirt. She had three outfits that I saw that day," Joanne noted.
Exhausted from traveling the previous week, Joanne says she went to bed shortly after 10:00 p.m., while the party continued in her backyard. A partygoer would later tell the family he saw Shelva and John arguing in front of the house by John's truck around 10:30 p.m.
The next morning, Memorial Day, Joanne says Shelva's best friend Faith called looking for Shelva.
"Faith said, 'I'm down at Shelva's apartment and I can't get in. Her car is in the back parking lot and I need to get my granddaughter's school books for Tuesday," Joanne recalled. She suggested Faith call John to see if Shelva was with him. John said she wasn't, and he hadn't seen her since about 1:00 a.m. that morning.
In 2011, the Pittston Police Department told the Times Leader that after leaving the graduation party at Joanne's house, Shelva and John had returned to the John's house in nearby Jenkins Township. Police said Shelva left on foot after the couple had an argument, and began to walk toward her own home, which family tells Dateline was about two miles from John's house.
The route passed through an area with a lot of bars, Joanne and Shirley told Dateline. Police said Shelva was last seen by passersby in the area of Market and River Streets in Jenkins Township around 1:00 a.m.
The Pittston Police Department referred Dateline to the Luzerne County District Attorney's office for comment, but District Attorney Stefanie Salavantis had not replied to Dateline's request as of Monday afternoon.
Joanne says Faith called her back to tell her John didn't know where Shelva was. Joanne told Shelva's daughter Janelle, and Janelle and her fiancé drove to the Pittston Police Department to report Shelva missing.
"When it first happened, I went into a depression," Joanne told Dateline, adding her sister Shirley "was in denial, because she couldn't imagine something could happen to our family."
Joanne said the family continued to pay Shelva's rent until September of that year, when the police searched it for any evidence. Joanne says that although police did carry some items out of the house for inspection, they were unable to find any significant evidence.
Shelva did not have a cell phone on her at the time of her disappearance, according to Joanne, and the purse she had at the party the day before has never been found. Joanna said community members, police and the local fire department have conducted ground searches over the years, and the FBI searched a nearby river.
Joanne added that three major floods have hit the town since Shelva disappeared, making her worried that any potential evidence has been washed away.
Pittston Police Sgt. William Knowles told the Times Leader in 2011 that the case remains open but inactive, due to a lack of new leads or information.
But Shelva's sisters aren't standing idle. In May of 2015, with the help of family and friends, they created Lead Me Home Today, a non-profit organization that helps "raise awareness about the number of missing persons, educate families about available resources, and help bridge the communication gap between law enforcement and families."
Shelva's sister Shirley says the three main objectives of the non-profit are:
To determine if the 48-hour investigation delay is necessary when dealing with adult missing persons
To establish a 24/7 cold case department at the sheriff's office and specify when investigators can move a case from being classified as 'missing' to 'cold'
To pass Billy's Law at a federal level, setting aside more funding and encouraging wider use of the public National Missing Persons database called NamUs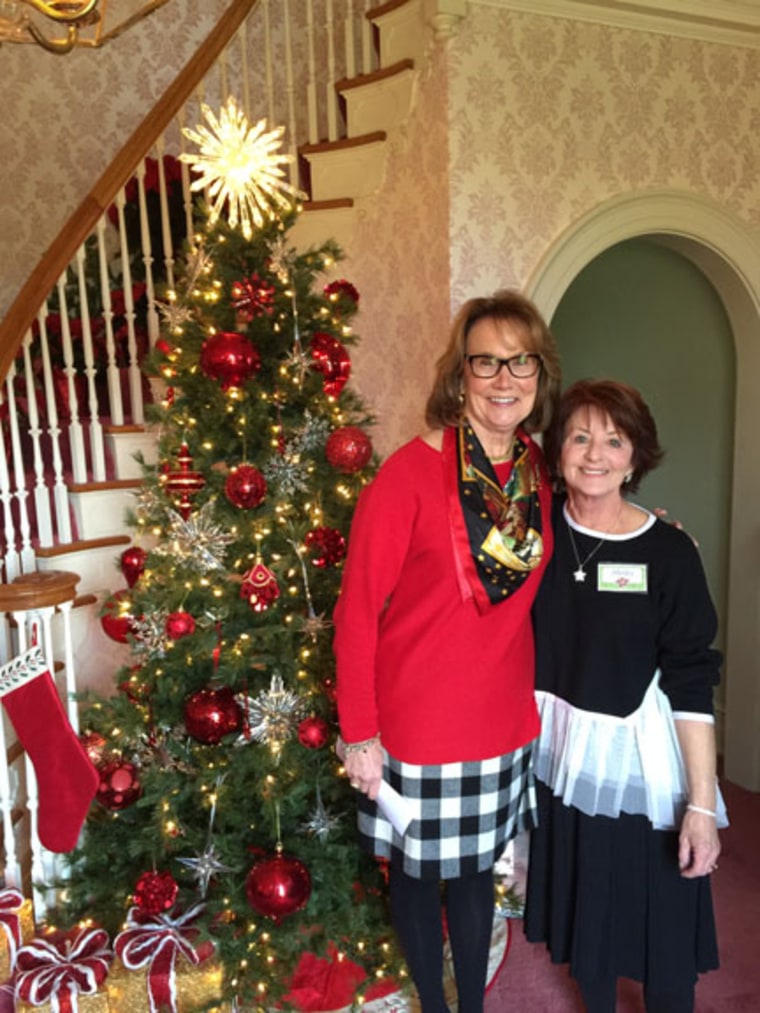 Joanne and Shirley have been able to meet with several legislators, including then-Representative Sandra Major of the Pennsylvania House of Representatives. On May 13, 2015, Rep. Major authored legislation approved by the House establishing May 13 as Missing Adult Persons Day in Pennsylvania.
"The case of Shelva Rafte, who has been missing since May 2006, is a personal one for me, since I knew Shelva and I know her family," Rep. Major said in a press release at the time of the announcement. "Her family is desperate to find out what happened to her so that they may have some closure on this heart-breaking case. Having a loved one suddenly disappear is a tragic experience. The not knowing how or why of the situation – to know if they left of their own free will or by criminal means – is enough to consume the minds of those searching for the missing for a lifetime."
Rep. Major continued to say her "hope is that further awareness of the hundreds of missing adult persons across this state will spark a conversation and increase support for enhanced reporting, date sharing and investigation so that we may find more answered [sic] for the families and loved ones left behind."
Sister Shirley says the family used to hold annual vigils on the date of Shelva's disappearance, but they stopped doing so because they began to feel like "annual funerals."
"This winter, I said, 'You know, I'm so tired of hearing closure. I want justice,'" Shirley told Dateline.
"I never ever thought we would go through something like this," sister Joanne said. "[We want] to find her body – to find parts of her body, actually. So we can put her to rest. I do not believe she is alive."
Shelva Rafte is described as being 5'3" tall and weighing 115 lbs. at the time of her disappearance. She would be 56 today. She has long blonde hair, brown eyes, and was last seen wearing a blue shirt, denim capri pants with rhinestones on the back pockets, sandals, and carrying a pink purse. If you have any information regarding Shelva's whereabouts, please call the Pittston Police at 570-654-2424 or the Pennsylvania Crime Stoppers tip line at 800-4PA-TIPS.