Nineteen-year-old Corinna Slusser was last seen in the early morning hours of September 20, 2017 at the Haven Motel in Queens, New York.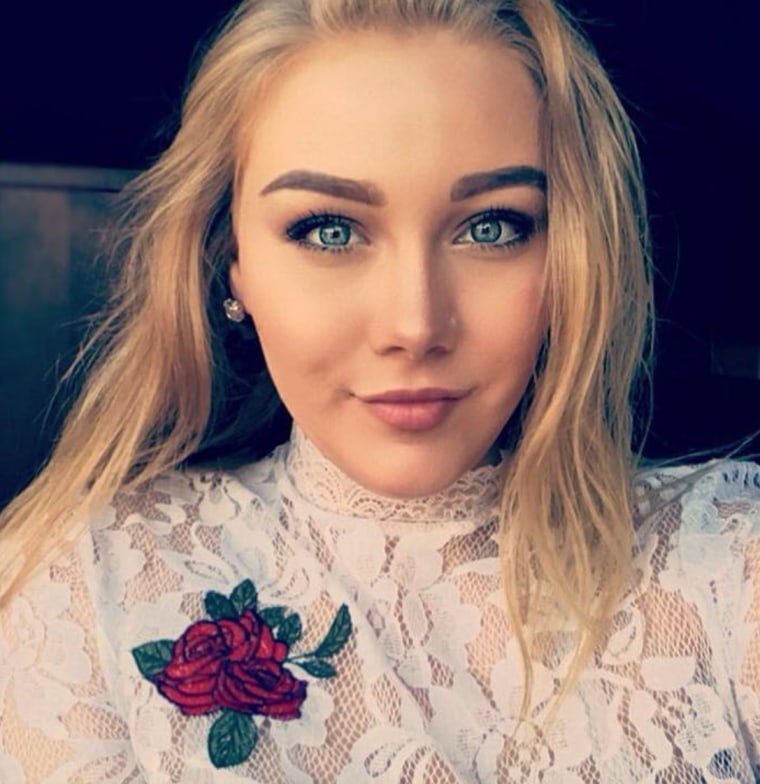 Since then, she has not contacted her family. She has not contacted her friends. She has not posted on her previously-active social media accounts. There have been few leads generated after her disappearance; the series of events preceding her disappearance, however, paint a much clearer picture.
Summer 2016
"Corinna has come and spent time with me every summer. We've always had a close relationship," Julie Anne Becker-Calfa told Dateline. Julie is Corinna's maternal uncle's ex-wife, but was part of the family for 20 years and has stayed close with Corinna since the divorce. "She was here in Massachusetts with me in the summer of 2016. In August, she went home."
Winter 2016
Corinna was a senior in high school and was living with her mom, Sabina Tuorto, in Bloomsburg, Pennsylvania. Julie told Dateline the mom and daughter often fought, though, so Corinna asked if she could move and live with Julie.
According to Julie, both she and Sabina agreed the move would happen during Corinna's winter break from school. The plans were halted, though, after Julie says she discovered some unnerving information about Corinna's last trip to see her.
"Before she came and moved in, my sons told me Corinna had gotten up to no good during the summer, without me knowing it," Julie told Dateline. "I was going to be away for two weeks in December, so I told Corinna and Sabina she wasn't allowed to move in until January when I got home. They were both really upset."
Corinna ended up never moving in with Julie, and instead started living with friends in a nearby Pennsylvania town that spring.
Summer 2017
According to Julie, just as Corinna was set to finish high school, she contacted her mom and said she had met somebody who could give her a place to stay in New York City.
"Sabina didn't want her to go, but she was over 18 years old at this point," Julie told Dateline. "The next day, Sabina got a phone call from the person Corinna had been living with during the spring, saying Sabina needed to come get Corinna's stuff."
Corinna had left for New York with just her cell phone, I.D., and the clothes on her back. She left her makeup, clothes and all other personal belongings behind. She also left high school behind -- she was just one class shy of graduating.
She did, however, stay in contact with her friends and family in Pennsylvania.
"From that point on -- for the next month or so -- she was in New York, but she was in contact with her mom and friends almost every day," Julie said. "She seemed to be doing fine."
Then in August, according to Julie, Corinna's mom Sabina got a letter in the mail from the New York Police Department. It was addressed to Corinna.
"It was a copy of a letter of protection notifying her that the attacker was incarcerated," Julie told Dateline. She said, "Sabina freaked out, called the NYPD and said, 'What is going on?'"
The order of protection, provided to Dateline by Julie, named 32-year-old Yhovanny Peguero as the defendant. The Manhattan District Attorney's office provided Dateline with the complaint for Yhovanny's corresponding arrest. It states the attack occurred on August 25 around 1:00 p.m. in Harlem, New York. He was charged with various assault and harassment charges, including assault in the third degree and criminal obstruction of breathing or blood circulation.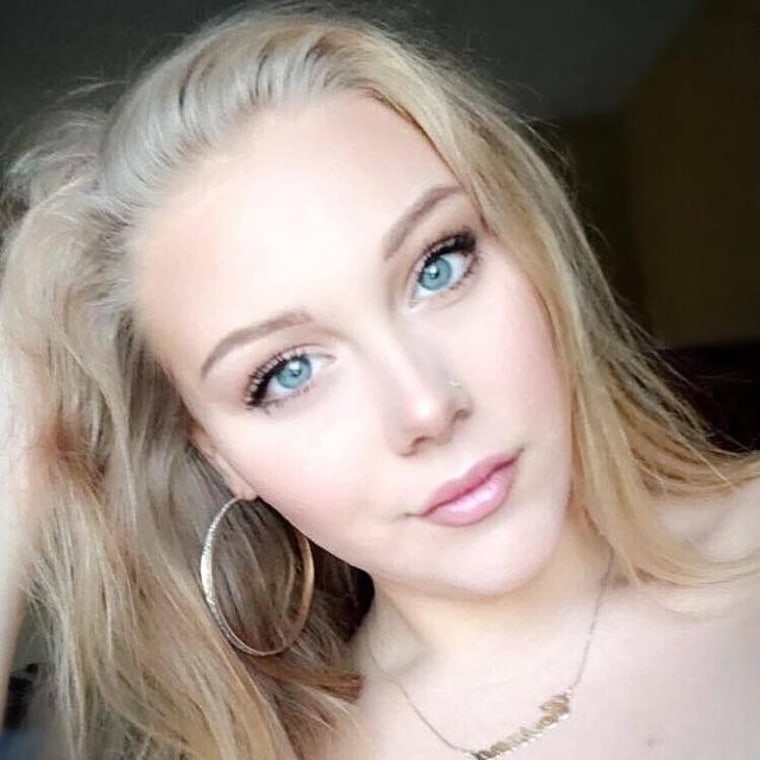 The complaint states the alleged victim "was crying, shaking, and speaking at a fast pace" as she told the responding officer about the attack. The victim stated "the defendant placed his hand around [her] neck and slammed her against the wall, making it difficult for [her] to breathe and causing substantial pain to [her] neck."
A temporary order of protection was put in place.
When Sabina spoke to Corinna about the incident, Julia said Corinna downplayed it. But the family was worried and started looking through Corinna's social media pages with the hope of gathering clues as to what she was doing in New York.
Julie says the reality was immediately obvious to her.
"I called Sabina and said, 'Oh, my God. She's prostituting'," Julie told Dateline. "One and one was making two. Everything was coming together. If you were to scroll through her Facebook, it was like advertisement."
Julie contacted her niece and expressed her concern.
"I said, 'I know somebody hurt you'," Julie told Dateline. "But that was it. That was the last communication I had with her."
Fall 2017
Corinna's maternal grandfather died in the beginning of September. Julie says Sabina called her daughter and told her she had to go to Florida for funeral. Corinna agreed to go, apparently. But then, the next day, came a phone call with more bad news.
"Corinna called her mom and said her license and social security card had been stolen, so she couldn't board a flight," Julie told Dateline. "She said she wanted to come home to Pennsylvania, though, and she'd be home the next day."
Sabina left Pennsylvania for the funeral in Florida before Corinna was expected to arrive home that day. Julie says Sabina told her she kept trying to contact Corinna to make sure she'd gotten in safely. But a week went by, and Sabina still couldn't get ahold of Corinna from Florida.
Julie says that upon Sabina's return, she reported Corinna as missing to the Montour Township Police Department. Dateline was unable to reach the Montour Police Department to confirm this by Monday afternoon.
Although friends and family report last hearing from Corinna on September 9, a press release from the NYPD says Corinna was last seen in the early morning hours of September 20, 2017 at the Haven Motel in Queens, New York.
What they know now
"We have found out through some of her friends and the investigations that this started off with someone offering her a place to say in New York – the promise of a fun, fast life," Julie told Dateline. "Then it evolved to dinner dates, then a party atmosphere. It goes on, and once she wanted to leave and go back to Pennsylvania -- that was it."
Julie says Corinna's family believes the man who offered her a place to stay was Yhovanny, the same man she filed an order of protection against in August, after he allegedly attacked her. The family also believes Corinna is now being held against her will in a sex trafficking ring.
Julie said NYPD detectives told her they "believe Corinna has changed hands through pimps several times" and "don't know if she is still in the New York area." When reached by Dateline, NYPD Lieutenant John Grimpel would only say that they "do not know [Corinna's] whereabouts" but "the investigation is ongoing."
"We have no idea where she is now," Julie told Dateline. "Unfortunately, Corinna is a textbook case of the trafficking epidemic. She is one of thousands in NYC."
Despite allegedly being one of thousands, Corinna doesn't fit the stereotype, Julie says of her niece.
"People may be envisioning runaways and drug addicts, and that is not Corinna," she told Dateline. "She was a cheerleader for a team called the Corn Huskers. She came from a rural Pennsylvania town. She was looking for a more exciting life. And I think that's why she went to New York City. I know Corinna had no idea what she was getting herself into."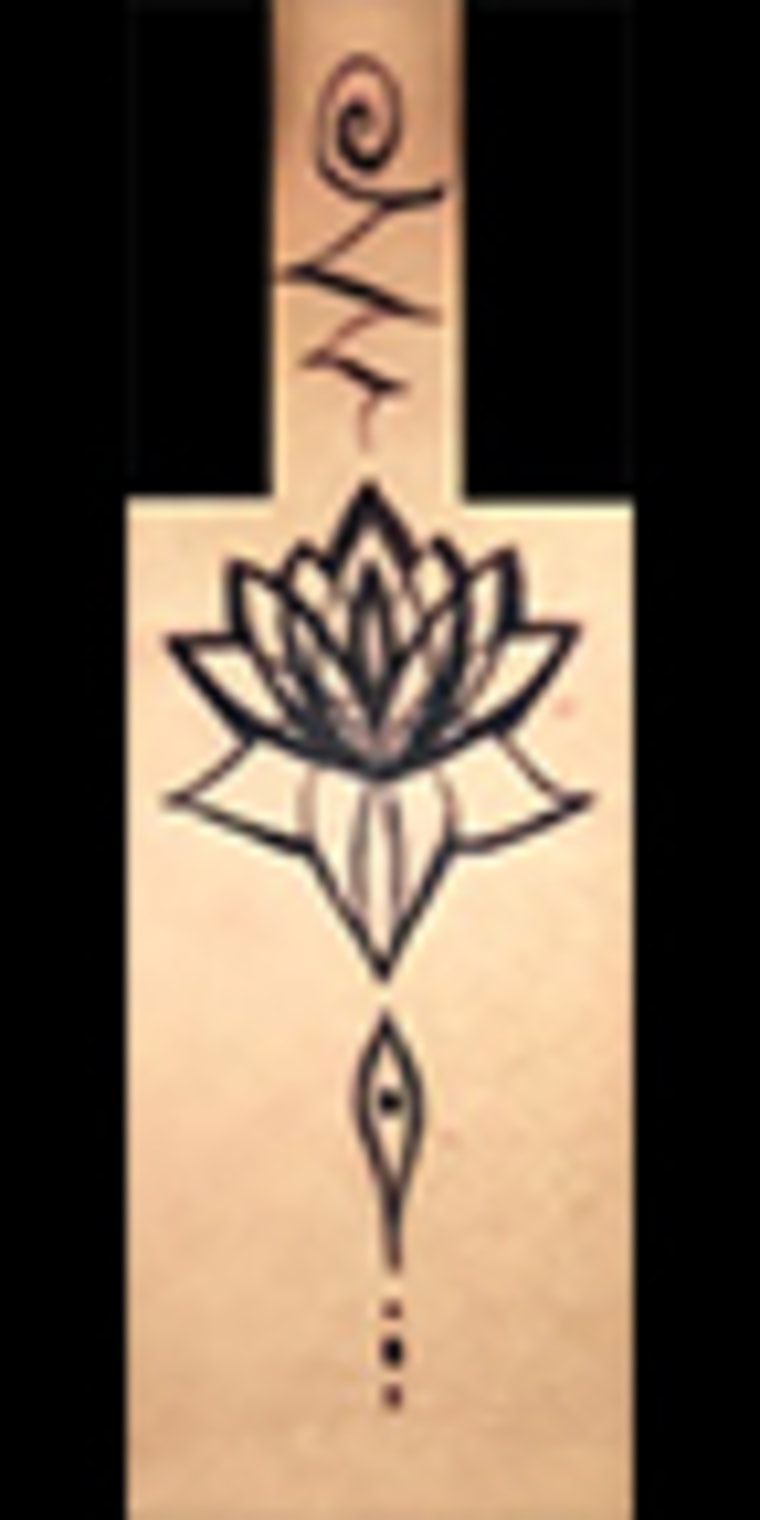 The NYPD describes Corinna as having blond hair and blue eyes. She weighs approximately 140 lbs. and is about 5'7" tall. She also has a large black flower-type tattoo in the middle of her chest.
Anyone with information regarding Corinna Slusser is asked to call the NYPD's Crime Stoppers Hotline at 1-800-577-TIPS (8477) or for Spanish, 1-888-57-PISTA (74782). The public can also submit their tips by logging onto the Crime stoppers website at WWW.NYPDCRIMESTOPPERS.COM or by texting their tips to 274637 (CRIMES) then enter TIP577. All calls are strictly confidential.