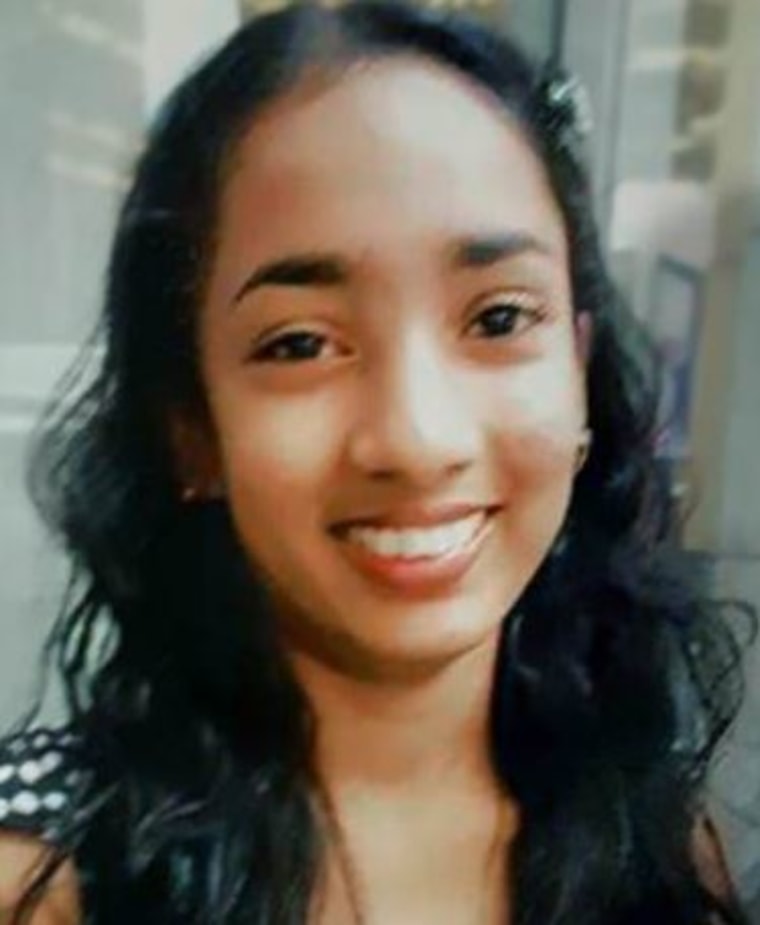 The Bissal family came to the United States for the same reason so many families do: so their daughters could have a better life. Ashley Bissal, 16, was trying to make the most of it.
But tragedy has since befallen the family, as Ashley has disappeared with few clues as to where she may be.
"We're facing a disaster, a real disaster," Ravi Bissal, Ashley's father, told Dateline. "She has a lot of future ahead of her and was doing so well. How could this happen?"
The last time anyone saw the teen was on June 23, at a graduation party for her boyfriend at the Bronx Botanical Gardens. Her parents did not know she was dating anyone, and were unaware of the party that day.
That afternoon, Ashley was due to pick up her 10-year-old sister from school, something she did every school day. Pick-up time passed and no Ashley. Calls to her cell phone were left unanswered. Her phone has since died or has been turned off.
The Bissal family moved to the Bronx two years ago from Guyana. Ashley was excelling at the Bronx High School of Business and was thinking about which college she may want to attend in the coming years.
"We didn't know about some of the things going on in her life, but we love her no matter what. We don't care, all is forgiven," Ashley's father Ravi told Dateline. "We're just so worried. I need my daughter home."
Family members believe the boy Ashley was seeing knows more than he's told authorities. The teen has reportedly denied knowing anything about his girlfriend's disappearance.
Last week, Ashley's father Ravi spoke to reporters at a press conference outside the New York City Police Department's 41st precinct in the Bronx. Alongside him was New York City Council Member Andy King. Council Member King has made it his mission to spread awareness about cases like Ashley's. Currently, there are 35 such cases in the bureau, according to King.
"There are still so many missing in our community and we need to find a way to bring them home," Council Member King told Dateline.
King learned more about Ashley's case after holding a press conference regarding the number of missing young girls from the area. One of the photos shown was Ashley's. A mutual friend of King and Ashley's father Ravi connected them.
"If this is a Romeo and Juliet situation, as it could be, that does not mean Ashley is not in a situation now where she feels she can't get away," Council Member King said. "At the end of the day, we want her to come home. I'm urging anyone who has seen her to step forward and become an active participant in finding her."
Whatever may be going on, Ashley's family is desperate to hear from her. Each day that passes is taking its toll.
"I wake up in the morning and see she's not in her bed. It's horrible," Ashley's father Ravi said. "We don't know this country very well. Everything is new to us here still, and we don't know who to turn to. We need help."
Ashley Bissal is described as 5'1" tall, weighing 110 lbs. with black hair and brown eyes. Anyone with any information is urged to call the New York City Police Department at (212) 694-7781.