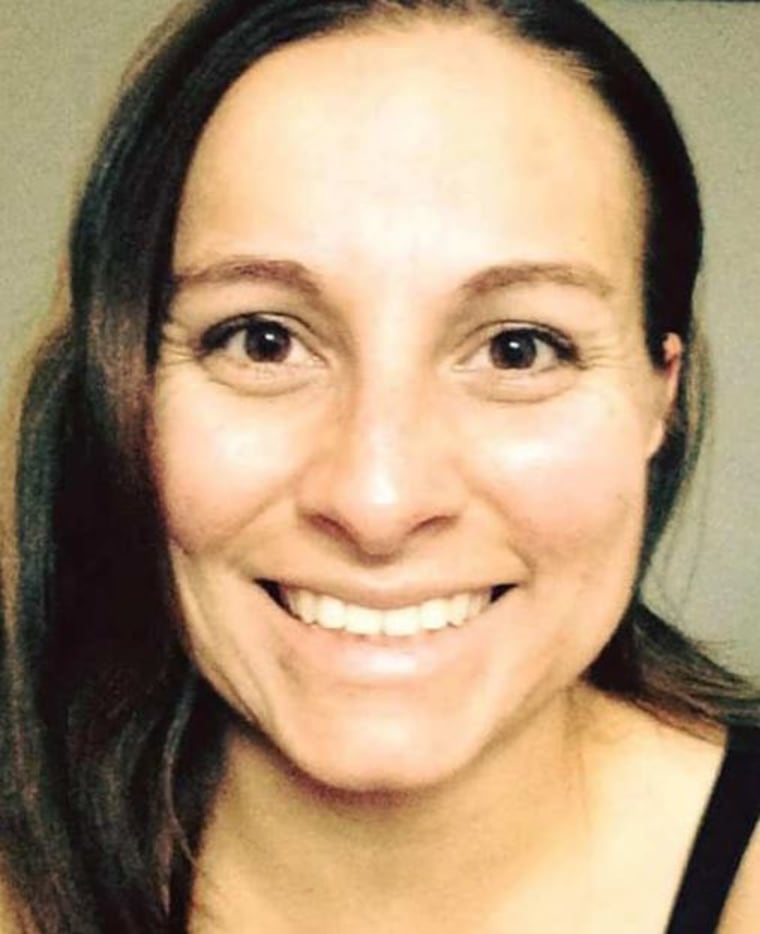 In the weeks since Fort Campbell soldier Shadow Branice McClaine disappeared, speculation and rumors have circulated widely online. But the only thing that remains certain is that the 25-year-old is nowhere to be found.
"It's crazy. We're trying to imagine every situation. Could she have run off or have just had enough, so left? But, no. That's not my daughter," London Wegrzyn, Shadow's mother, told Dateline. "It's just not her."
The last time anyone heard from Shadow, who is also known as Branice Willis, was through a text message the evening of September 2, 2016. She had told her mother earlier that she was supposed to house sit for a friend in Clarksville, Kentucky. They also exchanged messages that night.
The following day, Shadow didn't pick up her phone, which was extremely unusual. There were no texts or phone calls to any family or friends that weekend. Alarm bells sounded immediately for her mother.
"I called the base that Tuesday morning and told them I needed to speak with her immediately, because of a family emergency. And one of the lieutenants there told me she didn't show up for her shift," London said. "It just confirmed my initial suspicions were correct -- that something was wrong."
Authorities located Shadow's 2013 silver Hyundai Elantra the following week, on September 13, in a parking lot in downtown Nashville. It appeared to have been parked there for several days. Officials have not commented on the condition of the vehicle or what, if anything, was found inside.
According to Shadow's mother, her daughter's debit card has not been used since the Friday she last texted with her. She told Dateline she has had access to Shadow's bank accounts ever since her daughter added her, to help manage them while she was overseas serving in Afghanistan.
Leading the investigation into Shadow's disappearance is the U.S. Army Criminal Investigation Command. "We are aggressively investigating the circumstances surrounding the case," Chris Grey, Chief of Public Affairs for the CID, told Dateline. There was no other information available to be released, as officials said it could hinder the ongoing investigation.
The lack of clues in the case has seemed to fuel several strongly worded postings online, and on social media pages, regarding Shadow.
According to The Leaf-Chronicle, Shadow had been facing charges of stalking and contempt of court. Shadow's mother told Dateline the charges are in relation to her daughter's divorce.
"The situation is tumultuous, I'll say that," London told Dateline. "She's not totally innocent in all this, but it is not all her either. And she's been trying to clean herself from it. The people posting don't have all the facts, and are trying to paint my daughter as a villain."
Family members are trying to ignore the harsh words online and focus on finding Shadow. London flew to Tennessee from the family's home in Northern California several days after Shadow vanished, and said she plans to stay until she has answers.
"We will find her, come hell or high water," said London. "We will never give up."
Shadow McClaine is described as 5'4" tall, weighing 155 lbs. with brown hair and brown eyes. Her ears are pierced and she has several tattoos on her arms.
Anyone with information regarding her whereabouts is urged to contact the U.S. Army Criminal Investigation Command at (270) 798-9406. You can also provide information to Army CID Headquarters in Virginia at 1-844-ARMY-CID (1-844-276-9243) or email Army.CID.Crime.Tips@mail.mil.