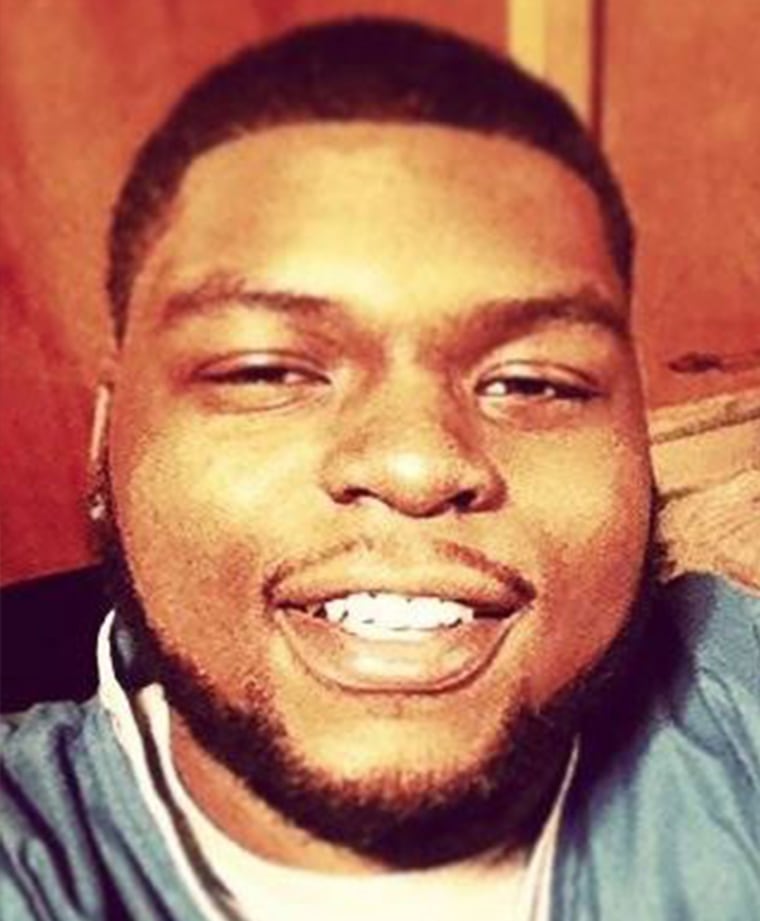 Remains discovered over the weekend in a creek bed near a park in Kansas City, Missouri have been positively identified as those of missing man Brandon Herring, who vanished in November.
It's unclear how long Brandon's body had been there, but authorities are investigating his death as a homicide. A cause of death has not yet been determined.
Brandon's body was reportedly discovered by the father, and another relative, of another missing person from the area, according to a report from the Kansas City Star. John Michael Runions, told the paper he was out searching for his daughter, Jessica Runions, who vanished in early September, and discovered Brandon's body in the creek bed with debris covering it. Jessica remains missing. You can read more about Jessica's case here.
The discovery of Brandon's body ends a nearly two month search for the new father. The last time anyone heard from Brandon was the afternoon of Tuesday, November 22. His mother, Rhonda Herring, gave him a call to see how his day was going.
Related: Anxious Search Continues for Missing Missouri Man Brandon Herring
Nothing seemed wrong during their conversation, she told Dateline several weeks after her son vanished.
"I called to see what he was doing, and he said everything was all right and he was out," Rhonda told Dateline. "I told him that I loved him and he said, 'I love you too, Mama.' That was it. I called back 15 minutes later to ask a question I forgot to ask him, and his phone was just off."
When Brandon failed to return home and missed Thanksgiving, his loved ones grew very concerned.
Family members canvassed the areas Brandon frequented, passing out fliers and talking to anyone they could find. It was through this canvassing that they got a lead, according to Rhonda. On Fridayof that week, a woman called saying she was sure she spotted Brandon sitting on the steps of the Park Meadows Apartment complex on Thursday, two days after family members lost contact with him.
Several of Brandon's loved ones immediately headed to the apartments. There, they said they discovered several shell casings and a unit with a window that appeared to have been shot out. Kansas City police responded and collected evidence outside, but did not locate anyone in the apartment in question, according to family members.
It's unclear if Brandon's disappearance and the scene at the apartment complex are linked in any way.
The investigation into Brandon's death is ongoing, and authorities ask anyone with information to call the Kansas City, Missouri Tips line at (816) 474-8477 or the Raytown Police Department at (816) 737-6020.