Officials in Los Angeles have confirmed remains found in Santa Clarita in early March are those of Maricela Garcia, who disappeared in early January while out shopping with her sister.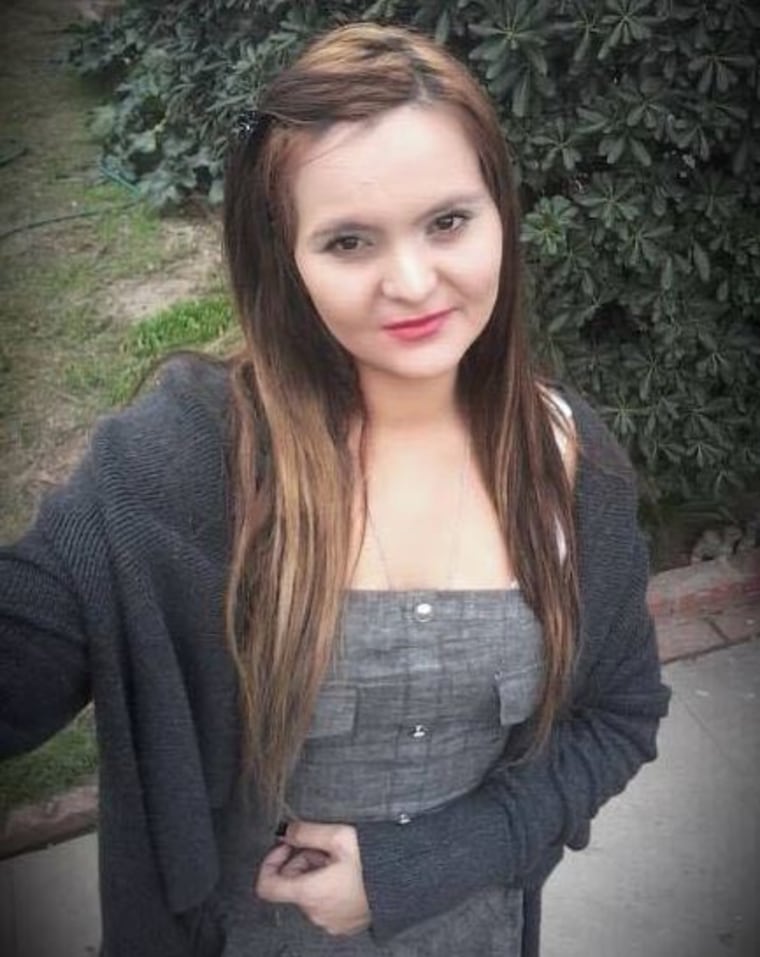 The skeletal remains were discovered on March 7, by a man walking his dog on Golden Valley Road, west of the Robert. C. Parkway, according to the Los Angeles Sheriff's Department. Coroner's officials said it could take months before all their test results are back to help determine cause and manner of death.
Maricela, 26, was last seen on January 12, in Reseda, California with her sister Sarah. The two were hunting for bargains at a local Goodwill store. Family members said Maricela told Sarah she was headed outside to smoke a cigarette and would return shortly. Authorities said security video shows her walking out of the store at 7:22 p.m.
Maricela never came back.
Related: Family Pleads for Help in Search for Missing California Woman Maricela Garcia, Who Disappeared While Shopping
Sarah found her sister's locked, tan BMW in the parking lot of a neighboring dollar store. Her purse was left inside. Her cell phone, which was not in the purse, was either turned off or had lost its charge.
Family members organized numerous searches and pleaded with the public for any information they could get. Maricela's mother, also named Maricela, told NBC Bay Area she is convinced her daughter was the victim of some sort of crime.
The investigation into Maricela's disappearance is ongoing. Authorities ask anyone with information to call the Los Angeles Police Department at (213) 996-1800.
Maricela was featured in Dateline's online series Missing in America in February.