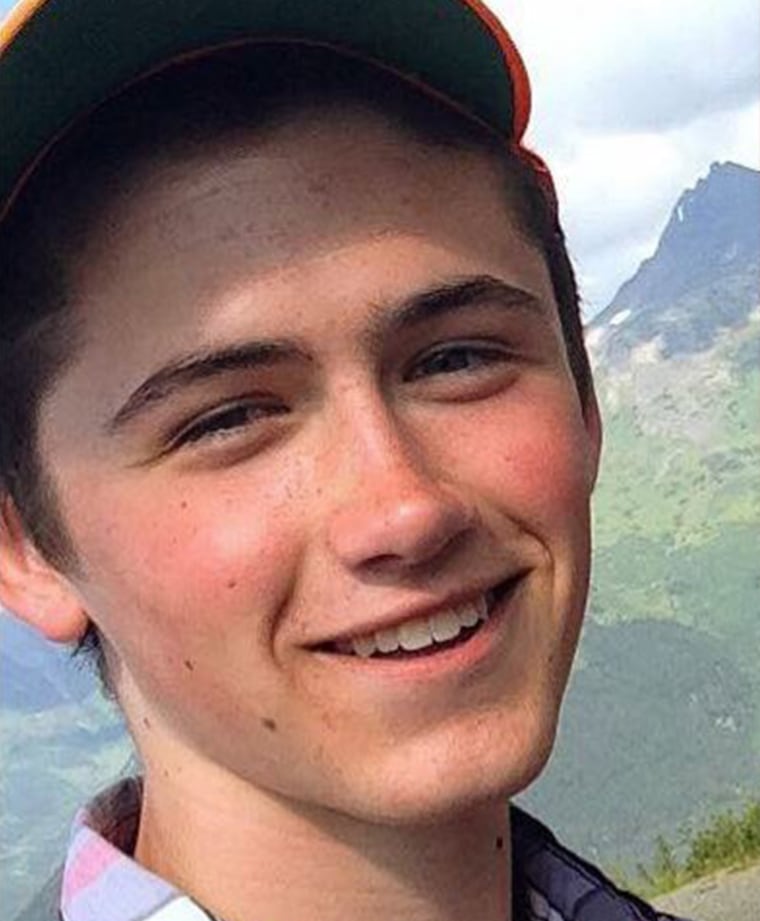 Alaska State Troopers announced over the weekend that remains discovered Friday are believed to be those of missing teenager David Grunwald, and another teen has been arrested and charged with his murder.
The remains were found around 2 p.m. on December 2 in the Knik River Road area outside Palmer, Alaska, according to authorities. A cause of death has not yet been released.
Troopers said Erick Almandinger, 16, is being charged as an adult with first-degree murder and kidnapping in connection with the case. "Others involved in this incident have been identified, but have not been charged as of yet," according to an AST dispatch report.
Authorities are asking for the public's help in locating surveillance footage showing David or his Ford Bronco with license plate JFM910 on the night of November 13.
Related: Massive Search Underway in Mysterious Disappearance of Alaska Teen David Grunwald
David was last seen dropping off his girlfriend, with whom he had spent the day, on Sunday, November 13, around 6:30 p.m. at her father's home in Palmer. The 16-year-old then called his mother saying he had plans to stop by a friend's house and might not be home to make his agreed-upon 9:00 p.m. curfew. But he told her he wouldn't be more than 20 minutes late.
David never returned home. His mother, Edith Grunwald, reported David missing around 11:45 p.m. The next day, David's Bronco was discovered on a rough trail popular with four-wheelers on Bald Mountain Ridge, a roughly 20-minute drive from his family's home.
Several days after her son disappeared, Edith Grunwald told NBC affiliate KTUU that the friend David was supposedly going to see was named Erick. She told the station she had never met Erick.
Authorities continue to ask anyone with information regarding the case to contact the Alaska State Troopers at (907) 352-5401.