Jasmine Block's family and friends have spent the past few weeks in a dizzying haze.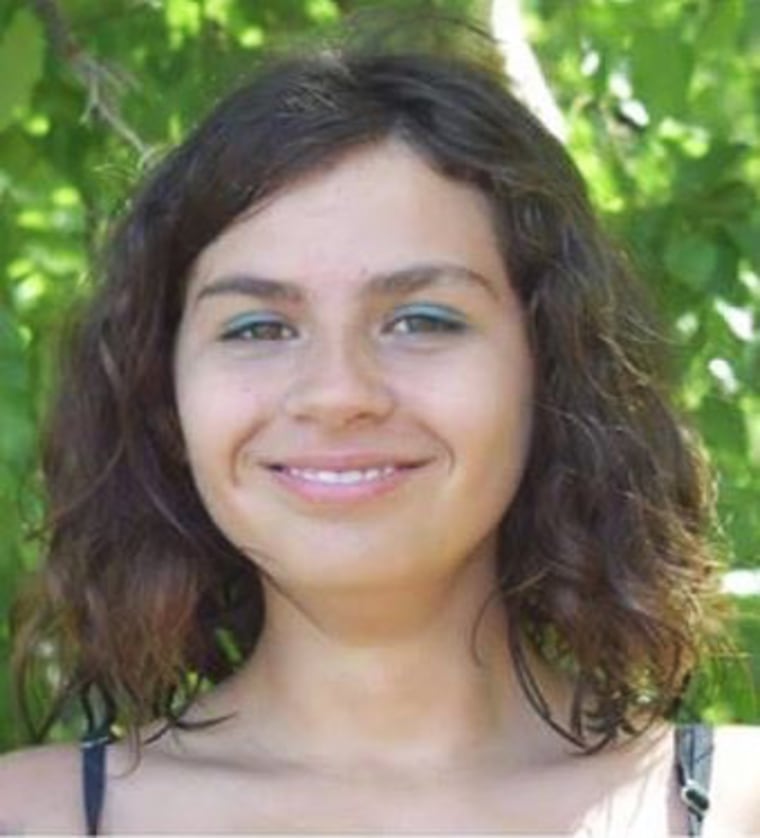 Less than a month before the teen was set to start high school, she mysteriously disappeared, leaving her loved ones to sit and sift through the frightening scenarios of what may have happened.
"It's a heartbreaking scene out here," Sarah Block, Jasmine's mother, told Dateline. "She's our missing piece, and we don't know what to do without her, and without knowing if she's safe."
The last time anyone saw Jasmine was the night of August 8 around 10:30 p.m. at her family's home in Alexandria, Minnesota. The teen had spent the day boating with neighbors, but returned home with a migraine, according to Sarah.
"When she gets them, she gets really sick, like, throws up and everything," explained Sarah. "So she changed into her PJs and laid on the couch."
Sarah then got a call and headed out for what she describes as a family emergency, leaving Jasmine resting at home. Jasmine's older sister and her boyfriend were home and also going to bed, so Sarah wasn't concerned about leaving Jasmine at home.
"She told me she was going to go to sleep," Sarah told Dateline. "I told her I'd be back and to feel better. But when I got home, she wasn't there."
Jasmine's belongings were left inside the home; her keys, cell phone and purse. The only thing suspicious was her PJ top was laying on the floor and a pair of her shoes was gone.
"We don't know if she got hot because of her migraine and decided to step outside to cool off and someone took her, or if someone came in," Sarah said. "We just don't know anything."
Hundreds turned out to help search for the teen in the days that followed. Ground searches of nearby areas and a helicopter fly-over resulted in few leads.
Officials from several different departments, including the FBI, are assisting the Alexandria Police Department in the case. Most recently, authorities were asking for help in identifying several teenagers Jasmine was seen with the day before she vanished.
"We have interviewed several friends or people that saw her with two other teenagers and a male in his thirties that was reported to be balding or very closely shaven hair. They were all reported to be riding bikes and it is believed that these people may have been from out of town," a press release from the Alexandria Police Department read, in part.
According to Jasmine's mother, Sarah, officials have not yet been able to identifying who those individuals may be.
"No one is coming forward to help figure out who those people were, and maybe they know something about what could have happened to Jasmine," Sarah said.
Although authorities are not specifying if they suspect foul play in the case, officials have said they consider Jasmine a vulnerable missing case because of a cognitive disability.
The outpouring of support from the local community has provided some comfort for Jasmine's family. The teen, who recently turned 15, is extremely close to her older sisters. According to their mother, the girls shared almost everything. If something was bothering Jasmine, she would have confided in one of them.
"She had been bullied a lot in the past. And her sisters always were there to stick up for her," Sarah told Dateline. "They were inseparable."
Sarah is insistent that Jasmine would not run off on her own, which is fueling her fears as to what Jasmine may be going through now.
"I know in my heart, she is alive," Sarah said. "I just don't know what situation she's in -- if she's in danger or is safe -- or who she could be with. She might be scared and not able to call us."
Jasmine's family has pooled their resources to offer a $2,000 reward for information leading to the safe return of the teen. Her mother Sarah hopes that the person with the information they need will find it enticing enough to come forward.
"We just want her home safely. Whatever we have to do to make that happen, we will," Sarah told Dateline. "She is loved and missed. We will never give up looking for her."
Jasmine Block is described as 5'1" tall, weighing 115 lbs. with curly brown hair and brown eyes. Anyone with information regarding her whereabouts is urged to call the Alexandria Police Department at (320) 763-6631.