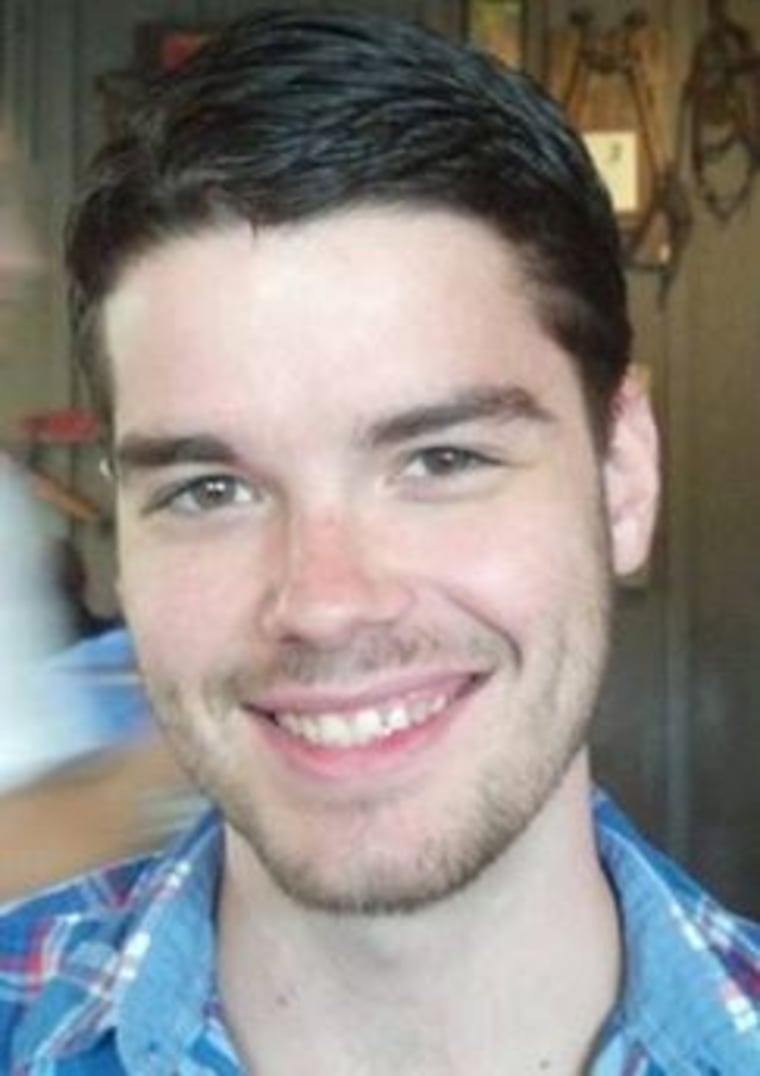 As days turn into weeks, the family of missing Columbus man Joseph LaBute Jr. is holding on to hope despite few clues as to what may have happened to the man many describe as kind hearted and hardworking.
"We're a relentless family," Julie Holly, LaBute's aunt, told Dateline. "Until we get answers, we're just going to keep pushing and looking. Someone out there has the information we need to bring him home."
Joseph, who most called 'Joey' or simply 'Joe,' headed off to spend a night out with his cousins and a few other friends on March 5. The group eventually ended up at Union Café, a restaurant and nightspot in the Short North neighborhood of the city.
According to family members, the 26-year-old left the group to head to the bar and grab a drink around 12:30 a.m., but did not return. Calls and texts to his cell were unanswered, and the following morning panic quickly set in.
"I'm his "in-town" mother, as his parents live down in Cincinnati," said Julie. "I checked his apartment and he wasn't there. No signs of him. Then we found his car in the parking lot where he had left it the night he was last seen. It's so hard when you know this person would not do something like this. You try not to go into full panic mode right away, but we all felt something was immediately very wrong."
According to Columbus police spokeswoman Denise Alex-Bouzounis, surveillance video obtained from the businesses in the area Joey was last seen is very low quality. She added that, unfortunately, few clues have surfaced in the weeks since Joey was reported missing. The case is still an active missing persons investigation.
Nearly 200 volunteers turned out on March 12 to hunt for clues that could lead to the 2011 Ohio State University graduate. It's unclear if anything of substance was found. Since then, family members and friends have taken every opportunity to hang, and hand out, additional flyers and post information on social media.
"You wake up every morning and think, 'Oh OK,' and then it hits you that, wait, he's still gone. This is real," Liz LaBute, Joey's step-mother, told NBC affiliate WCMH. Joe LaBute, Joey's father, told WCMH that his message for his son is clear. "We love you and we're trying to get you back."
The lack of information is frustrating for Joey's family. His aunt Julie says there are good days and bad, but they are leaning on one another for support. They are begging anyone who may have been in the area and seen anything, no matter how seemingly insignificant, to call Columbus police.
"You have to go with your gut on what you're feeling, and we still believe he is out there alive somewhere, somewhere against his will," Julie told Dateline. "We're holding on to our faith until something tells us otherwise."
Joey LaBute Jr. is described as 5'11" tall, weighing 135 lbs., with dark brown hair and brown eyes. Anyone with information regarding Joey's whereabouts is asked to call the Columbus Police Missing Person's Unit at (614) 645-2358.