At 16 years old, Karlie Gusé is a typical teenager. She likes to dance, hang out with her boyfriend, and make money at her after-school job.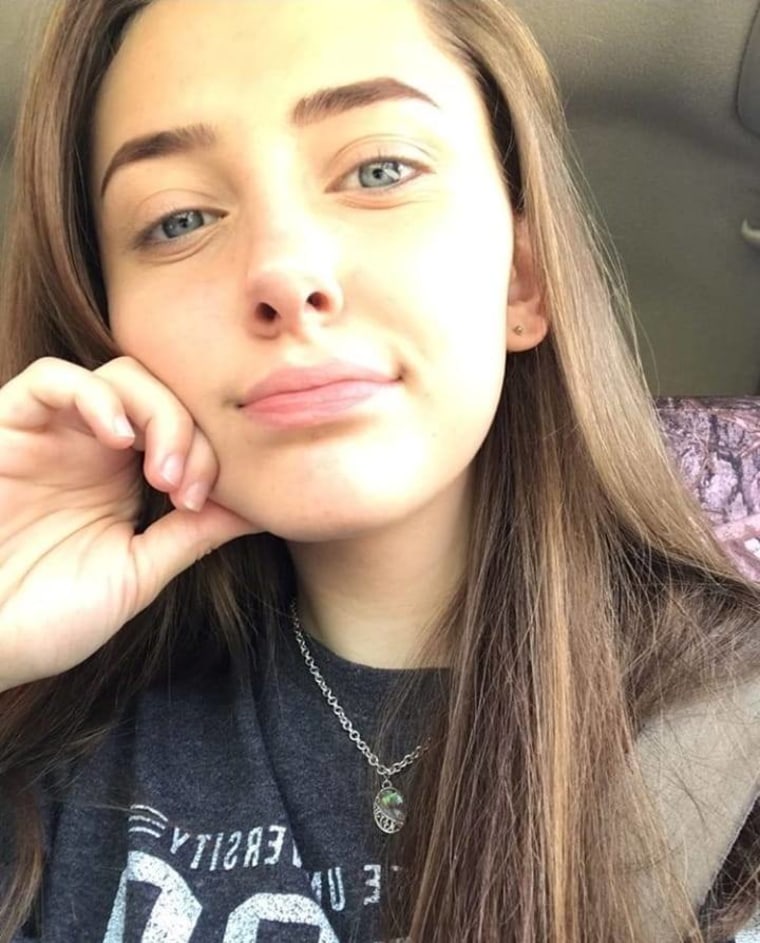 "Everybody knows Karlie. They love her," Karlie's mother Lindsay Fairley told Dateline. Lindsay and Karlie's father, Zachary Gusé, divorced when Karlie was only two years old. Karlie lived with her mother Lindsay at first, but went to live in Bishop, California with her father Zachary and his wife Melissa eight to ten years ago.
"We were always really, really open. We were literally best friends. She could talk to me about anything," Lindsay told Dateline about her relationship with Karlie. "She is absolutely loved by everybody that knows her. She's such a sweet girl. She's funny."
Karlie's stepmother Melissa told Dateline that in the beginning of October, Karlie was a "happy kid" and her positive attitude was no different than usual. The family had recently moved just north of Bishop to a town called Chalfant, but Karlie wasn't fazed by the move as she'd been able to stay in the same school district.
On Friday, October 12, Karlie left home to hang out with friends, as her stepmother says was typical for her. According to her mother Lindsay, Karlie's boyfriend Donald Arrowood III would later say that, after hanging out with friends for a while, Karlie started to not feel well and wanted to leave the party.
"She called me to come pick her up," Karlie's stepmother Melissa told Dateline. "I picked her up from town and just brought her home."
Melissa told Dateline she and Karlie got home around 9:00 p.m. According to Melissa, they then ate dinner together before Karlie went to bed.
Karlie's father Zachary told Dateline Karlie seemed "disoriented" before she went to bed, but would not comment further on her condition.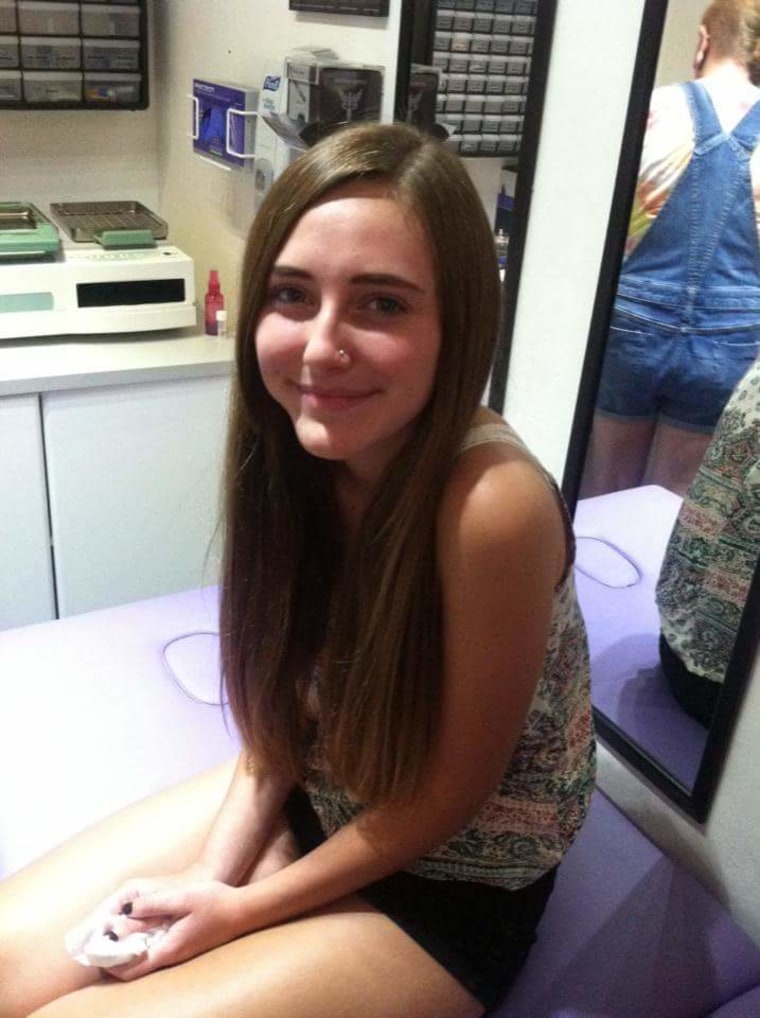 The next morning, around 5:45 a.m., Melissa said she went through her usual routine of opening the kids' doors and saying good morning to them. She told Dateline she saw Karlie in her bed at that time. Melissa said she then went back to sleep for a little bit. But when she woke up a little bit later and opened Karlie's door again, Karlie was nowhere to be found.
"I went back into our bedroom and I said [to Zachary], 'Honey, she's not here.' And he said, 'What do you mean she's not here?'" Melissa said. "I said, 'She's gone. She's not in her room. She's not outside. She's not in the backyard. She's not anywhere.'"
Melissa and Zachary told Dateline they first thought Karlie might have gone for a walk. They decided to each get in their cars and drive around town to see if they could find her.
Karlie's father Zachary told Dateline he wasn't nervous, at first, because he thought they'd find her walking down the road. But after two hours and five minutes of searching with no sign of Karlie, Zachary said his concern quickly grew.
Melissa says it was about 9:30 a.m. when they arrived home after their search. Zachary then called Karlie's mother Lindsay, who lives in Nevada, to let her know Karlie was missing. He then called the Mono County Sheriff's Office and filed a missing persons report for Karlie.
Melissa and Zachary said deputies came to the house a few hours later and began asking neighbors if they had seen anything unusual. Meanwhile, Lindsay drove in from her home in Nevada.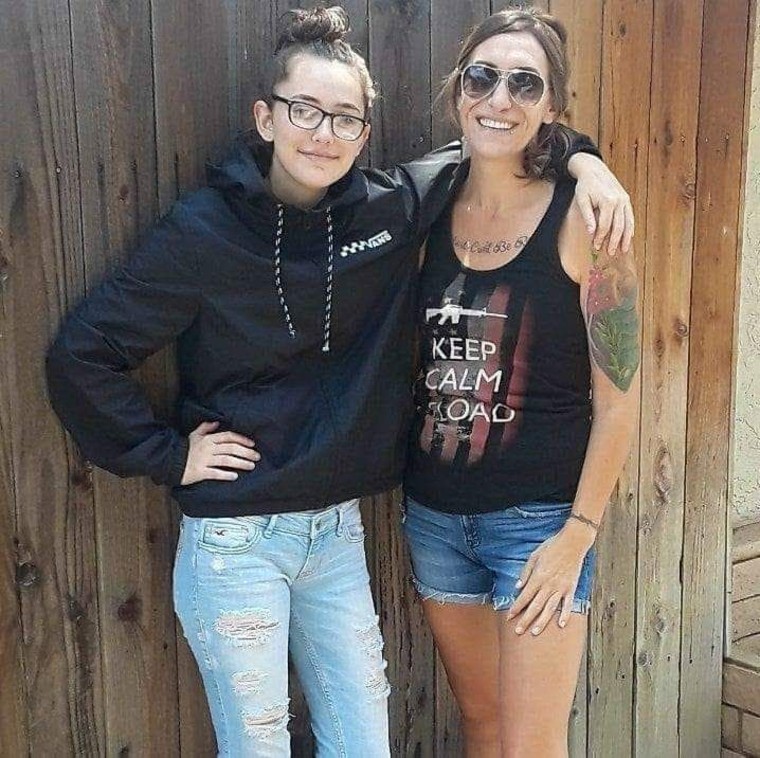 "I arrived nine hours after she had gone missing," Karlie's mother Lindsay told Dateline. "Of course, I was in shambles. I couldn't stop shaking. Literally, my body was paralyzed."
A search of the Gusés' home led to the discovery of all of Karlie's belongings, so authorities had no way of tracking her.
According to Melissa, three witnesses told authorities they saw her stepdaughter Karlie walking toward Highway 6, which is near the Gusés' home. That is the only lead authorities have yet to find.
"Other than a confirming sighting in the area of Highway 6 and White Mountain Estates on the morning of her disappearance, we have no new information to report," the Mono County Sheriff's Department said in a Facebook post on October 15. "We have deployed multiple resources, including helicopters, scent dogs, Search and Rescue teams and off-road vehicles, to thoroughly search the surrounding neighborhood and high-desert terrain. Interviews of family and friends have been conducted, as well as a forensic investigation into her social media and electronic devices."
The Mono County Sheriff's Office did not response to Dateline's request for comment by Monday evening. In a Facebook post one week after Karlie disappeared, authorities said Karlie "does not meet the criteria for an AMBER alert as there is no evidence or indication of an abduction."
"We are following all leads and tips and considering all possibilities," the MCSO said in an October 20 post. "We enlisted the assistance of many resources in our search for Karlie. We interviewed all family and friends. For several days we conducted a search of the surrounding high desert, utilizing helicopters, scent dogs, off-road vehicles, and foot patrol. We are scouring her social media and electronic devices. Her family is fully cooperative, and we are in regular contact with them."
Karlie's mother Lindsay told Dateline she has been sick to her stomach from the pain her daughter's disappearance has caused.
"There's times I just don't have the energy to cry. Nighttime is just so hard for me, because I pray that she is warm and safe and nourished. And I just pray that nobody has hurt her," Lindsay said. "I never thought I'd be dealing with this. It was always my worst nightmare – whose isn't? – to have a child missing. I don't have enemies, but if I did, I wouldn't wish it on them."
Karlie's boyfriend Donald also posted to Facebook saying how much he misses her.
"Word can not explain how much I miss you," Donald wrote. "I want to know your ok I want to hold you in my arms I want to lay your head on my chest and be in your presence because the only thing that can ever make me happy is you ! You give me a purpose in this life. Come home so I can look into those beautiful, gorgeous, big blue eyes and see your amazing smile, and wrap you in my arms."
Karlie's father Zachary told Dateline his only goal is to find his daughter and bring her home.
"It's miserable. [It's] killing our family. It's not good," Zachary said, adding that he has no idea what could have happened to his daughter.
"I don't understand any of this. I don't think she would run away. I don't believe she would. But you can't rule anything out," he said. "I think it's possible that someone took her. I think it's possible she ran away."
"I don't know what happened. I honestly don't know," Karlie's stepmother Melissa said, echoing her husband. "We don't know where she is. Nobody has seen her."
In a March 2019 interview on the Dr. Phil daytime talk show, Melissa told Dr. Phil she had lied to NBC in October when she spoke to Dateline.
"Melissa, you told NBC, the next morning that at 5:45 a.m., you did your usual routine of opening up the kids' doors, saying good morning, getting them ready for school -- that sort of thing. Did you – she was still in bed at that time. Did you go back and lay down?" Dr. Phil asked Melissa on the show which aired on March 25, 2019.
"No. That – the Dateline NBC?" Melissa answered. "Yeah, that was a false story. Because I wasn't – it was a lie about checking in on Karlie. Because it was in the beginning, and I didn't know what to say and – I shouldn't have even done the interview."
Karlie's father Zachary was also on set with Dr. Phil.
"It was too early. You don't know what to do," Zachary told Dr. Phil. "There's no handbook for this, man."
It's now unclear when, exactly, Karlie was last seen.
In October of 2018, Melissa said that despite the lack of leads, she was optimistic Karlie will come home safe.
"I feel like she's OK. She has to be somewhere. I have a lot of hope," Melissa told Dateline. She asks that if anyone sees Karlie, "Take a picture. If you think you see her, just call. Don't be afraid."
Karlie Gusé is described as being 5'7" and weighing 110 lbs., with dark blond hair and blue eyes. Authorities say she was wearing a white t-shirt and gray sweatpants at the time she went missing. If you have any information surrounding Karlie's disappearance, please call the Mono County Sheriff's Office at 760-932-7549 and select option seven.
EDITOR'S NOTE: This article has been updated to include comments made on the Dr. Phil talk show on March 25, 2019, by Karlie's father and stepmother regarding their October interviews with Dateline.