Something just isn't right.
It's a phrase Emily Dull Anderson's family and friends have been repeating over and over again for three weeks now, ever since the Illinois 25-year-old disappeared.
"We just don't understand how someone and a car can just disappear into thin air," Cait Dull, one of Emily's two older sisters, told Dateline. "Everyone who knows our family knows this isn't typical. Emily wouldn't just leave."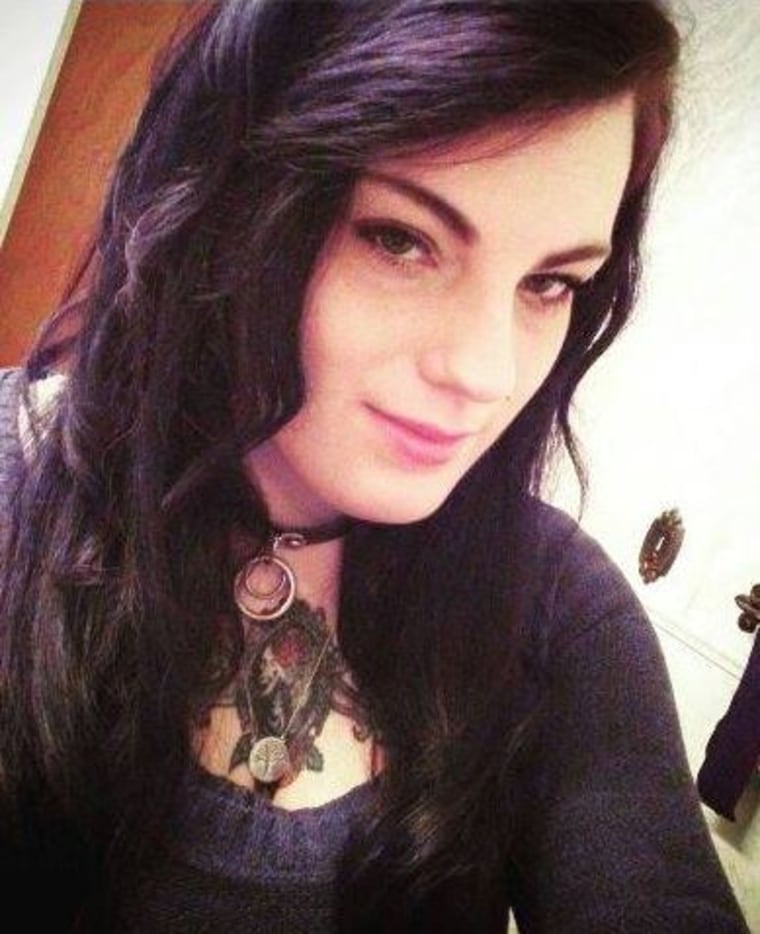 The last time Emily was seen was in the early hours of Monday, June 19 after getting off work from Shooters North in Love Park, Illinois. The bartender had picked up an extra shift, as her father was also working that Sunday. It was Father's Day, and the rest of the family had just left for a vacation in Florida.
"They both couldn't get work off. And since our Dad was working, Emily didn't want to sit at home alone," her sister Cait told Dateline.
When Emily got off from her shift, she headed to several other bars to meet up with friends. Security videos captured her at each of her stops, the last being at Steak 'n Shake, a burger joint. It's unclear who, if anyone, Emily was with at that last stop. The other two places Emily went that night had cameras inside, showing her chatting with friends. She can be seen leaving alone from the last bar she was at, but there aren't any cameras at Steak 'n Shake.
"You can see the people she was with left in the other direction. And because there aren't cameras at Steak 'n Shake, we don't know who she was with," Cait said. "She spent money there, so we know she had been there. But did she run into someone there? We just don't know."
What is known, is Emily never returned home to the house she shares with her father. She and her father are extremely close. Emily, Cait and their other sister's mother died when they were young, and it was their father who raised them.
"Now we help take care of him in a sense," Cait said. "So for her to just not get in contact with him or not reach out — it's not something she would do to him."
Emily's father reported her missing later that night, and Cait and other family members flew home early from their vacation to start searching.
The Love Park Police Department is investigating. Sgt. Michael Landman told Dateline that the case is active and all leads continue to be followed up on, as they have been from the start.
"We are using every tool available. It's obviously frustrating for the family, because there aren't any answers," Sgt. Landman said. "If people do have information, we're available 24/7 to take it. And people being as descriptive as possible is important when giving that information."
While the official investigation ticks on, Cait and her family, frustrated by how police initially handled the case, have launched their own in a sense.
They've checked Emily's financial records, and say there hasn't been any activity since the night she disappeared. There were also several hundred dollars left in her room, Cait said. They got into several of her social media profiles. Again, noactivity since that night.
And one thing is especially troubling.
Emily is epileptic and takes two different medications three times a day, Cait says.
"She has to take her medication or she starts to get really sick and can't function," Cait told Dateline. "And her prescription would have run out today. And she hasn't called to refill it. So she is out of medication now, if she even had it with her. It's a dangerous situation."
Rumors have begun circulating about another possible dangerous situation in connection with the case.
"Several people have told us that she was just in the wrong place at the wrong time with the wrong people," Cait told Dateline. "We were told that she was given over for sex trafficking."
Cait and her family are simply hoping someone, somewhere, will come forward with the information they need to find Emily safe. More than $16,000 has been raised to offer as a reward for information leading to Emily's safe return.
Of that reward, $5,000 was donated by the owner of a local car dealership who is the father of eight daughters. He told Cait and her family that he could never imagine one of his girls never coming home.
"The support from the community has been amazing," Cait said. "But we're just devastated. That's the only way to really describe it."
Cait is acting as the family's spokesperson. The situation is difficult to discuss, she says, but necessary.
"I can't be there to take her away from where she is maybe being held, but I can do this," Cait told Dateline. "I need to be sure I'm making use of every day by doing something to find her. And I won't stop until she's home."
Emily Dull Anderson is described as 5'5" tall, weighing 130 lbs. with dark brown hair and green eyes. She has a tattoo of a phoenix on one arm and another tattoo on her chest. Her 2002 silver Pontiac Grand AM vehicle has the Illinois license plate V414149.
Anyone with information regarding Emily's case is urged to call the Love Park Police Department at (815) 654-5015.