UPDATE (September 8th, 2014):
For the latest information about the case, please visit local NBC affiliate 14 News.
Joelle Lockwood has been found alive and is now reunited with her family.
Police in Posey County arrested two suspects Saturday night in connection with the young mother's disappearance. Ricky Roy House Jr, 37, and Kendra Tooley, 44, were taken into custody on preliminary charges of criminal confinement and rape. They are scheduled to make their first court appearance on Monday, September 8th.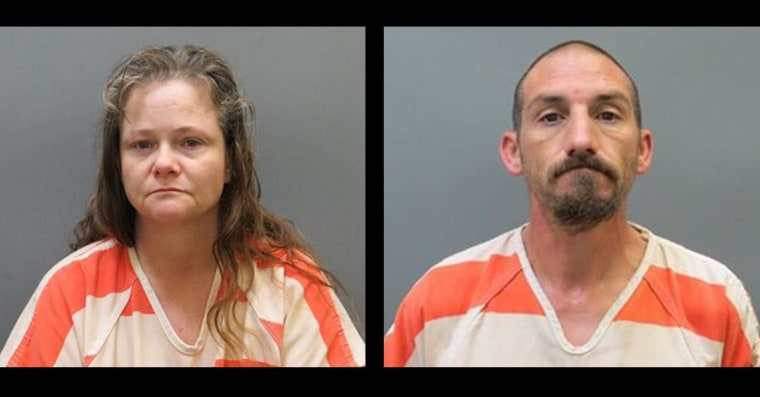 Police believe Lockwood has been held captive since she went missing on July 9th, 2014, according to a statement released Sunday morning.
Police said Ron Higgs was visiting the suspects was able to get Lockwood out of the residence and back to Evansville. Higgs told local NBC affiliate 14 News he went to his ex-wife Kendra Tooley's mobile home after she asked him for some financial help. After arriving at the residence, he said Tooley showed him the cage where she and House were keeping Lockwood.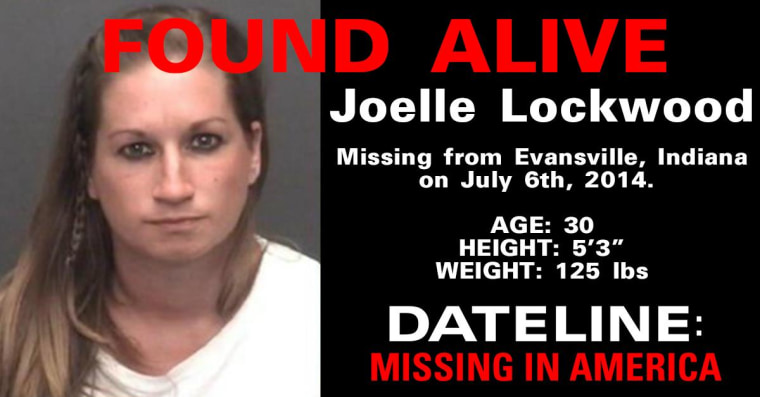 "She had a t-shirt on, and that was it," Higgs told 14 News. "She had a leather belt, like a dog collar on. Every night, they locked her in there. No food, no water."
On Saturday, Higgs said he was able to get Lockwood out of the residence and back to Evansville.
ORIGINAL STORY (August 25th, 2014):
Two young mothers, Joelle Lockwood, 30, and Kristy Kelley, 27, went missing this summer in southwest Indiana.
"We have not found a common denominator," Sgt. Jason Cullum told local NBC affiliate 14 News, "but that doesn't mean that we're not looking at the possibility that they are connected."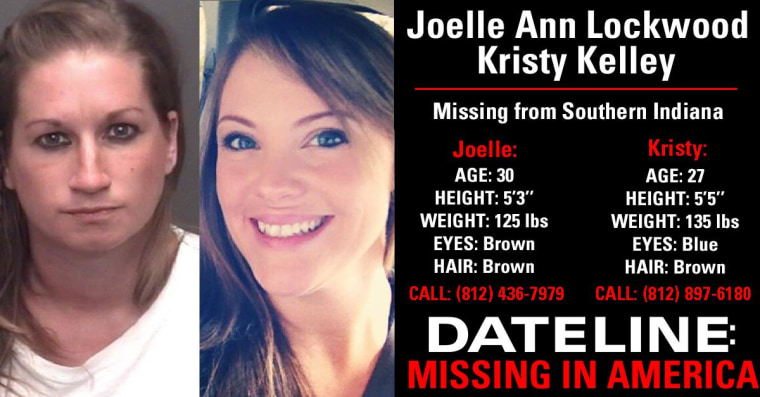 Kristy Kelley was last seen at 1:30am on August 15th leaving a Boonville VFW club. She weighs 135-pounds, is 5' 5'' tall, and has long brown hair and blue eyes. When last seen, she was driving a car with an Indiana license plate, SZF858.
A Facebook page Help Find Kristy Kelley has been pleading for people to get the word out, and to share Kelley's photo.
Joelle Lockwood was last seen on July 6th leaving a party in Evansville, about 20 miles away from where Kelley disappeared. Lockwood weighs 125-pounds, is 5'3''tall and has brown hair, and brown eyes. She also has a tattoo of a Playboy bunny on her right shoulder, and a tribal design tattooed on the back of her neck.
According to the Facebook page Help Find Joelle, she does not have a vehicle or cell phone, and was last seen wearing a tank top, jean shorts, and pink & white sneakers.