Twenty-four-year-old Jacob Hilkin had been working hard to turn his life around. He had moved out of his mother's house in Everett, Washington and moved in with friends nearby. He had bought a car, and was "emotionally mature," according to his mother Marni Pierce.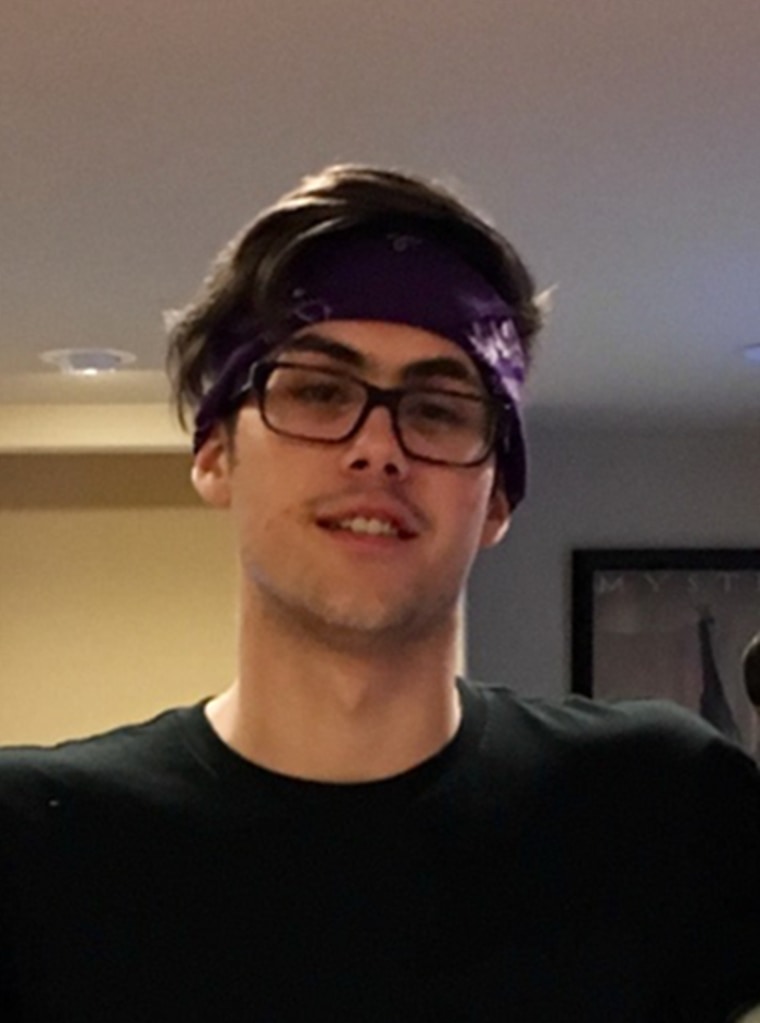 "It was all those milestone things, like, you look at as a parent and know your kid is growing up," Marni told Dateline. "Jacob and I were incredibly close."
They were so close, according to Marni, that they leaned on each other through life's ups and downs. When Jacob lost his job in January, he asked her if he could come home and spend some time with her to organize his next steps.
"[He] doesn't have internet at his house. So he wanted to come over and use the internet to search for a new job," Marni told Dateline, adding that her son was in "good spirits" that night. It was Monday, January 22.
Around 9:00 p.m., Marni went to bed. "He gave me a big hug and kiss and said, 'I love you.'"
Marni expected her son would be there when she woke up in the morning. But come morning, Jacob wasn't there.
Marni would later learn that after a few hours after she went to bed, Jacob had been picked up by some friends. One of the two men who picked up Jacob that night, Tyesean Jenkins, would later tell Marni that a friend named Robbi drove them to the nearby Tulalip Resort Casino to gamble.
Dateline was unable to reach Tyesean for comment.
Marni says Tyesean told her the three young men stayed at the casino into the early morning hours. Since Robbi had more money than the others, Jacob and Tyesean waited in Robbi's car outside while he finished gambling.
Back home, Marini says she woke up, got ready for work, and realized both the front and back doors were unlocked. She figured Jacob had just gone out with friends while she was asleep and had forgotten to lock up. She told Dateline that after trying to contact Jacob without success, she went to work, expecting to see him that evening when she returned home.
Meanwhile, Tyesean says he and Jacob were still waiting in the parking lot for Robbi to finish gambling. Sometime between 6:00 and 7:00 a.m., though, Tyesean says casino security guards asked him and Jacob to leave the parking lot.
Tyesean told Marni they tried to tell security they had no money, their phones were dead, and that their friend who drove them there was still in the casino. They allegedly asked if they could re-enter the casino to get Robbi or make a phone call, but security did not let them.
According to what Tyesean told Marni, that's when Jacob said he wanted to go home. Jacob told him he was going to take a bus to his mother's house. Tyesean said Jacob left the parking lot and walked toward the bus stop. Tyesean says that was the last time he saw Jacob.
Police saw Jacob, though, just a few hours later.
"Detectives do know that Jacob was contacted in a camp located behind Quil Ceda Village around 10:20 a.m. on Tuesday, January 23." Snohomish County Sheriff's Office Communications Specialist Courtney O'Keefe told Dateline. According to police, when they spoke to Jacob, there was no reason to believe he was in danger of any kind, so Marni wasn't called at the time.
"Tulalip police witnessed him leaving the camp, and walking south on 27th Avenue NE [toward the bus station]," O'Keefe added.
When Marni returned home from work that evening and realized Jacob was still nowhere to be found, she began to worry. His Xbox was on, he had left $90 in cash behind, and his blankets remained untouched. After calling friends to see if they knew where Jacob was, and learning of his outing the night before, she called the Everett Police Department to report him missing.
Marni says Jacob's friends and family immediately started searching for him, visiting food banks, blood banks, churches, homeless shelters and posting flyers. In the months following Jacob's disappearance, his case has been turned over to the Snohomish County Sheriff's Office.
"There have been multiple tips called in for potential sightings of Jacob, but detectives have pulled video and none turned out to be him," Communications Specialist Courtney O'Keefe told Dateline. "Detectives have [also] pulled surveillance videos from multiple buses and transit centers, but haven't been able to locate Jacob in any of that footage."
On March 25, about two months after Jacob went missing, Snohomish County officials conducted a sweeping search of the area where he was last seen.
Marni says they brought 100 volunteers, 10 dogs, and six drones to search 700 acres of land. Police were unable to find any evidence leading them to Jacob.
Officials say that at this time, they have no suspects or persons of interest and "don't know" if foul play is involved in Jacob's disappearance.
Jacob Hilkin is described as having brown hair and brown eyes. He is 5'11" and weighs around 160 lbs. Jacob's mother is offering a $5,000 reward to the person responsible for her son's safe return. If you have any information regarding Jacobs whereabouts, please contact the Snohomish County Sheriff's Department's Tip Line at (425) 388-3845.
Editor's note: An earlier version of the article said detectives contacted Jacob at 10:30 a.m. and did not specify the name of the area where he was seen. This article now reflects the correct time of 10:20 a.m. and includes the specific location, 'Quil Ceda Village.'