It's been nine days since retired U.S. Army Captain Julia Jacobson disappeared.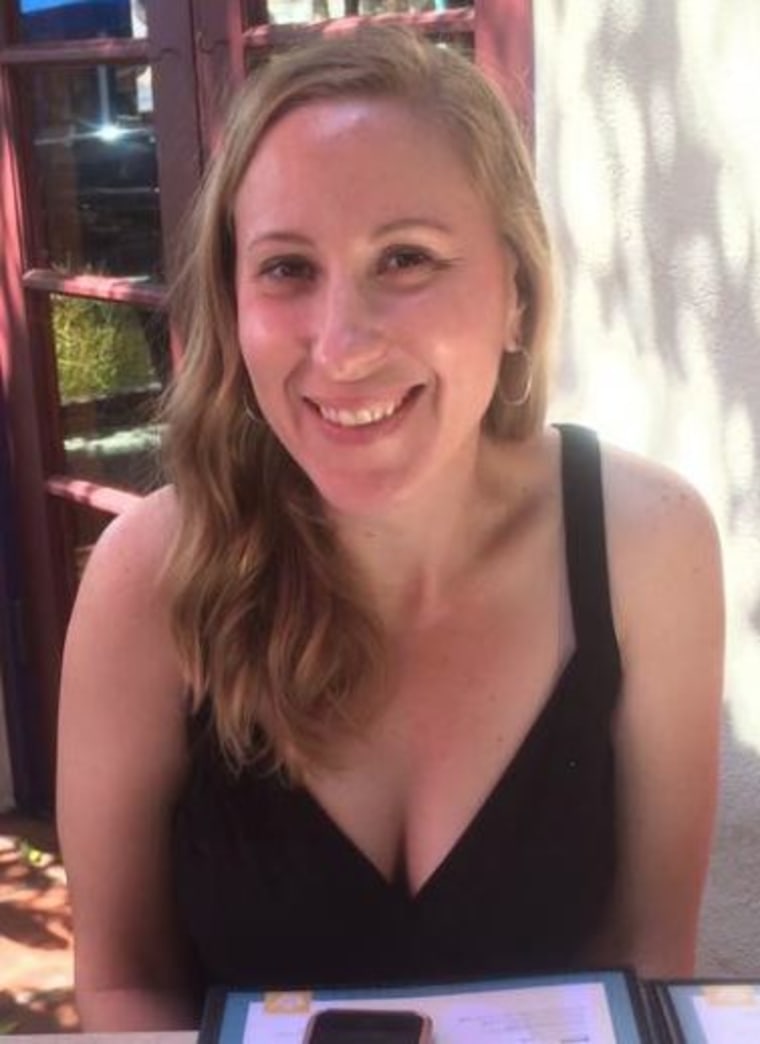 And with each passing hour, her family's concern grows.
"Every day that goes by, I just fear the worst," Casey Jacobson, Julia's older sister, told Dateline. "People just don't disappear, especially not people like Julia."
It was actually Julia's reliability that signaled something was wrong.
The 37-year-old, who has lived in San Diego, California for the past three years, usually calls her father in North Dakota daily.
The family is still grieving the loss of their mother, who passed away in February after a five-year battle with breast cancer. Julia was their rock, her sister Casey said.
Casey last spoke with Julia on Thursday, August 31. The two then texted Friday. After nearly a decade working in corporate real estate for 7/11, Julia was ecstatic to have just accepted a new job based in San Antonio, Texas.
The new opportunity was especially exciting, as Julia's best friend lives there.
"It was going to be a new chapter for her," Casey said. "She joined ROTC and right out of college, she was stationed in Europe. She went to Bosnia and did two tours in Iraq. Then had been with 7/11 for a number of years and had moved around the country to work for them."
According to Casey, Julia had texted that she was traveling with a friend that weekend to Palm Springs. She had planned to give notice to her current employer after the Labor Day weekend.
But the following Tuesday came and went with no word from Julia.
Casey got a call from their father, asking if she had heard from her.
"He was worried, since Julia always called. I told him to just text her since I assumed she was busy getting ready for the move," Casey told Dateline. "I tried to call, but there was no answer. Her phone was off."
A close friend of Julia's also reached out to Casey saying she was worried. Several hours later, Julia's supervisor called the family and asked if she was all right.
Panicked, Julia's family called San Diego police to report her missing.
Authorities were able to track Julia's company car, equipped with OnStar, to a spot not more than several blocks from her apartment. The vehicle had been left unlocked, with the windows partially rolled down. Julia's half-empty purse was left inside, according to family members.
"I think when they saw the state the car was in, they also realized something wasn't right," Casey said.
"The red flag for us was that her vehicle was found down here," Lt. Mike Holden, with the San Diego Police Department, told Dateline. "It clearly look abandoned to us. That is suspicious to us."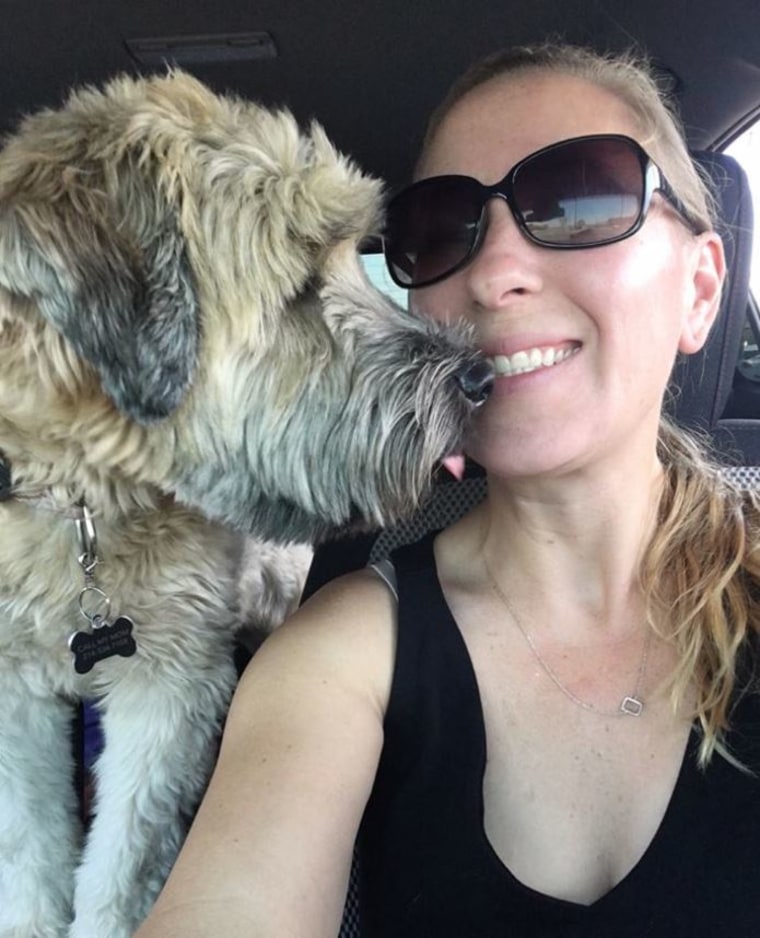 According to Lt. Holden, Julia was last spotted on security video at a store in Ontario, California, just outside Los Angeles, around 8:00 p.m. on Saturday, September 2. She had her dog, a Wheaten Terrier named Boogie, with her. Boogie is also missing.
Holden said San Diego officials are working with authorities in Ontario to follow up on that sighting.
"Her dog is her life. She loves her so much," Casey told Dateline. "We're hoping maybe if we can find Boogie, we can find Julia."
Officials confirmed they have spoken with Julia's ex-husband. The two had a tumultuous relationship buthad divorced more than a year ago, according to family members.
"He is not a person of interest to us at this time," Lt. Holden told Dateline. "He's being cooperative with the investigation."
Whatever may be going on, one thing is certain to Julia's family. Something is very wrong.
They describe her as someone who sticks to her routines. She's been the rock of the family since their mother passed in February. She has never been the type of person to go away without notice.
"She came home safe after serving her country, and then now she disappears," Casey told Dateline. "We were reeling from the loss of our mother and now, Julia is gone."
Julia Jacobson is described as 5'7" tall, weighing 150 lbs. with blonde hair and brown eyes.
Anyone with information regarding her whereabouts is urged to call the San Diego Police Department's Missing Person Unit at (619) 531-2277.
You can also visit the Facebook page "Help Find Julia Jacobson- San Diego Missing Person," set up by Julia's family, for more information.