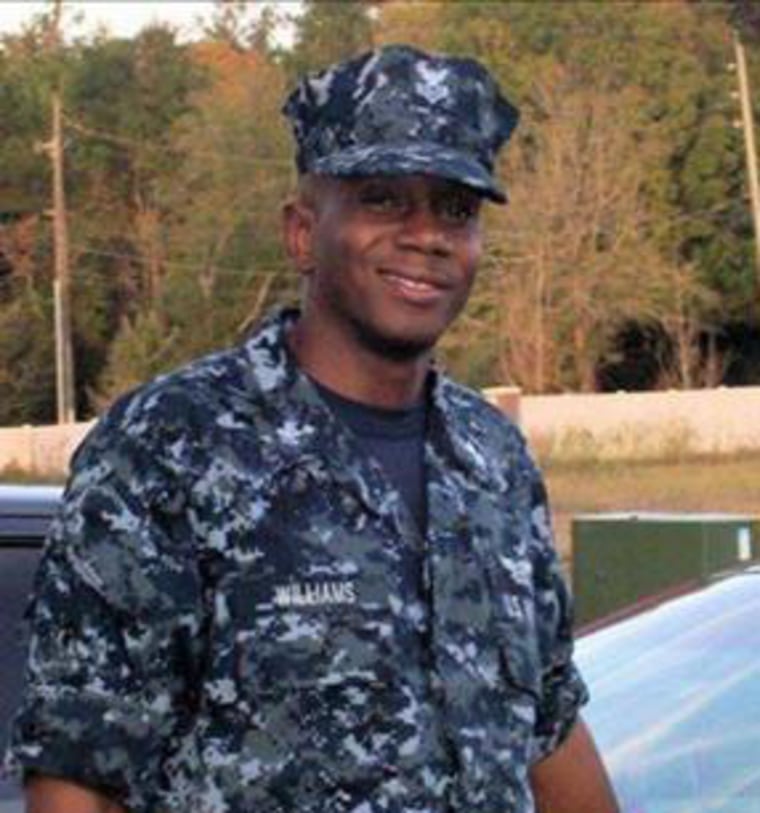 The wife of missing Navy Chief Petty Officer Kevin Williams fears a body found in the woods by searchers looking for a missing toddler may be that of her husband.
On Monday, searchers discovered the remains and clothing of a man who officials say had most likely been in the area for more than a year. Officials with the Jacksonville Sheriff's Office told Dateline NBC that because of the length of time the body was in the wooded area, it will take time for the Medical Examiner's Office to determine the identity and cause of death. Foul play, however, is not expected at this time, according to police.
The body was discovered while police were searching for missing toddler Lonzie Barton, who disappeared Friday from Jacksonville. The little boy remains missing Wednesday.
Kevin Williams vanished more than two years ago, on May 28, 2013, after getting in a dispute with his wife in the Avenues Mall parking lot in Jacksonville, Florida. Police say Williams used his debit card at a nearby convenience store and may have gotten into a taxi. After that, what happened to him is still a mystery.
"It's terrifying this time waiting because of the fact he was last seen in that area and to hear it's male and the body had been there a year or two and that same area," Vanessa Williams, Kevin's wife, told NBC affiliate WTLV. "It's just killing me just to wait."
Williams was featured in March 2014 in Dateline NBC's 'Missing in America' series.
RELATED